What are the Most Common Overactive Thyroid Symptoms?
Hyperthyroidism, or an overactive thyroid, is a condition that occurs when the body is overproducing thyroid hormones. Overactive thyroid symptoms are varied, but common symptoms include fatigue, heart palpitations, excess perspiration, difficulty tolerating warmer temperatures, changes in menstrual and bowel behavior, feelings of agitation or nervousness, breathlessness, tremors or trembling, faster pulse, difficulty sleeping, and weight loss. People with hyperthyroidism may have one or more of these symptoms, and generally more symptoms will accrue with a greater production of thyroid hormones.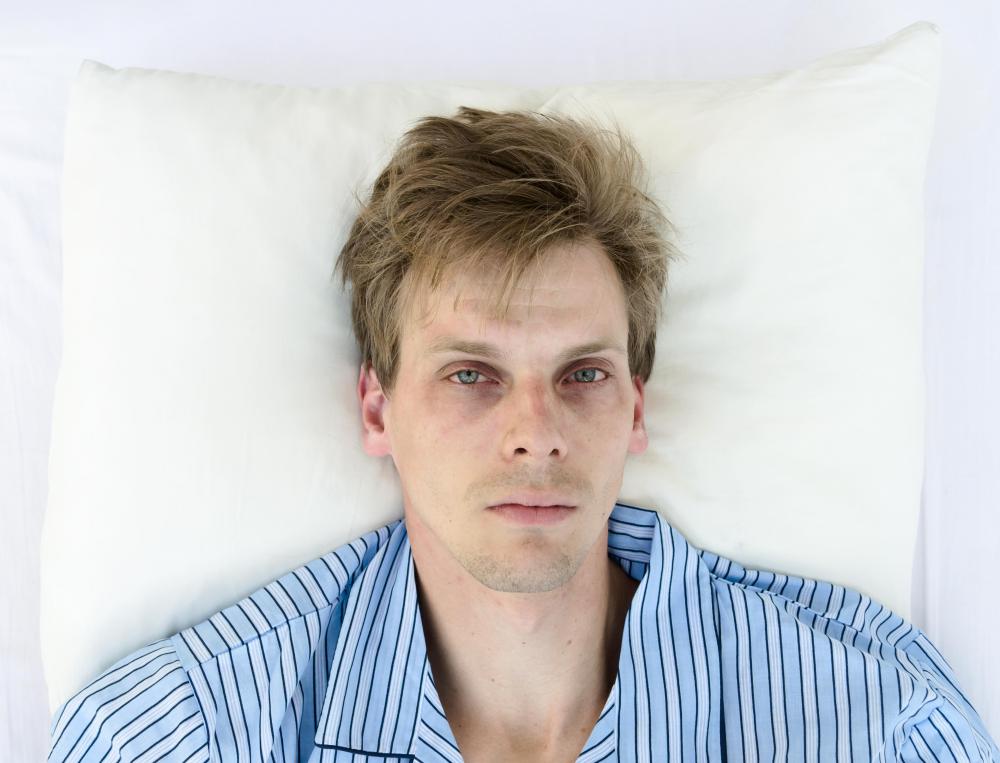 In many cases, all the common overactive thyroid symptoms don't occur at once. People might note one or two symptoms as the thyroid gland begins to overproduce. Some of the early symptoms that may show up as a first warning of hyperthyroidism include things like insomnia, unexplained weight loss, breathlessness or palpitations, and fatigue.
One or two overactive thyroid symptoms that cannot be explained by other things, like a sudden illness, are reason to see a physician. It's quite possible that most of the symptoms on this list could indicate other illnesses. Nevertheless it's important to rule out hyperthyroidism, which can indicate other conditions like presence of nodules in the thyroid gland, thyroid cancer, and Graves' disease, which is an autoimmune illness and the most common cause of hyperthyroidism.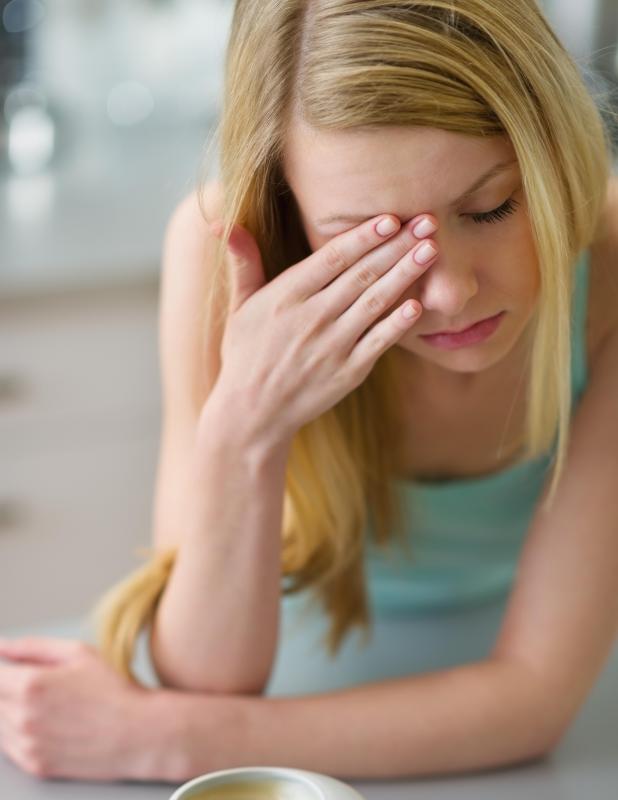 If hyperthyroidism is ignored, then overactive thyroid symptoms can increase and the condition may start to affect many areas of the body. Fatigue may worsen as palpitations, insomnia, weight loss, and nervousness or agitation increase. People may begin to notice changes in bowel habits, and women often notice changes in menstruation. Periods may get lighter, become irregular, or may cease altogether.
In some cases, the symptoms of hyperthyroidism are less noticeable. This is particularly true in elder populations. Symptoms like palpitations may present only with depression, for example. Things like hair loss or weight loss may be dismissed as age-related. Elderly people also have a tendency to sleep less, and thus insomnia might be missed as a relevant symptom.
When overactive thyroid symptoms are detected and confirmed as hyperthyroidism, there are many ways the condition can be treated. Much depends on the underlying cause, but the three most common options are to use medications that block thyroid production, to use iodine to destroy the thyroid gland, or to surgically remove some of or the entire gland. Some of these treatments mean that the body will shift from being hyperthyroid to hypothyroid. To counter this, thyroid hormone is given.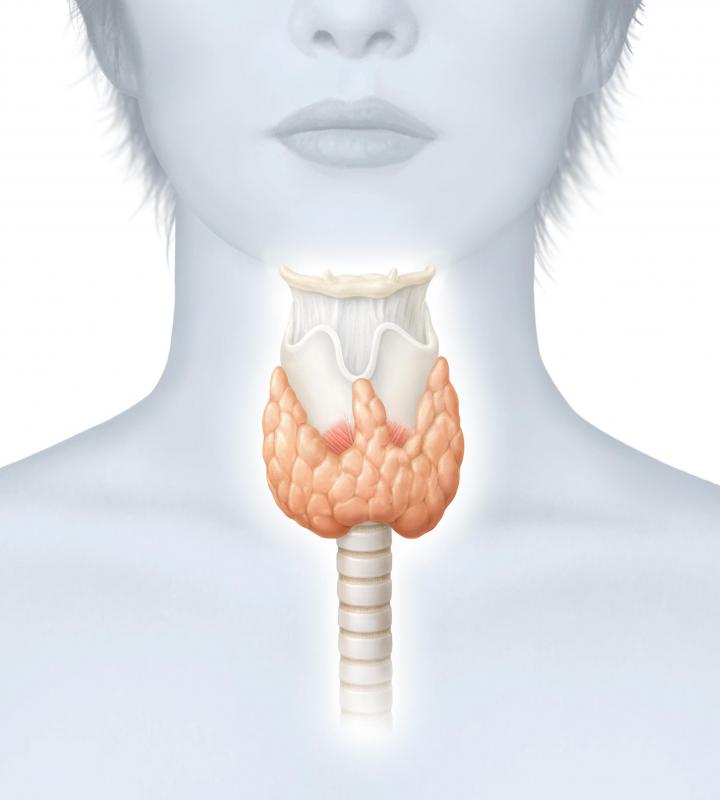 When people take thyroid hormones they need to continue to have their blood levels evaluated from time to time. It is possible to take too much and recreate overactive thyroid symptoms. People who have never had high thyroid levels, but who take medicines like levothyroxine or thyroxidine for hypothyroidism should be aware of hyperthyroidism symptoms and report these to a doctor if they occur.