What are the Functions of the Liver?
The liver is a major organ in most vertebral species. It has many important functions, including regulating the chemical composition of blood and producing bile. Despite its importance, the liver is a delicate organ that can be nearly impossible to repair if damaged through injury or harmful behavior. Understanding the functions of the liver can help make clear the importance of this fragile organ.
One of the most important functions of the organ is the production and regulation of bile. Bile is composed of many substances, including mineral salts, cholesterol, and lethicin. This liquid substance helps the body break down ingested sources of fats. These fats often contain vital fat-soluble vitamins, including vitamin A, vitamin E, and vitamin D. Without correct bile regulation, the body may not be able to absorb these important vitamins.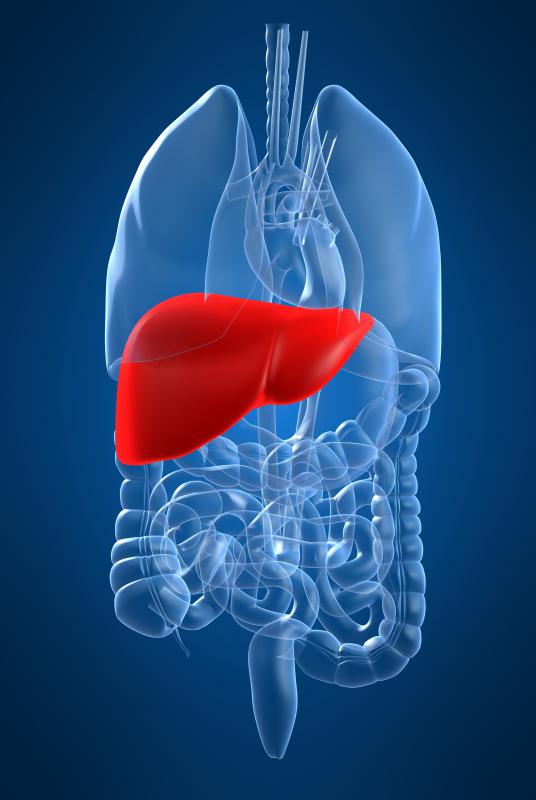 Many functions of the liver have to do with the composition and regulation of blood in the body. At any given time, more than 10% of all blood in the human body is in the liver. Some of the functions of the liver that involve the blood include the regulation of amino acids in blood, the processing of hemoglobin, and the production of hormones that help regulate blood pressure. The organ also produces albumin, a substance that makes up the serum in which most blood cells exist.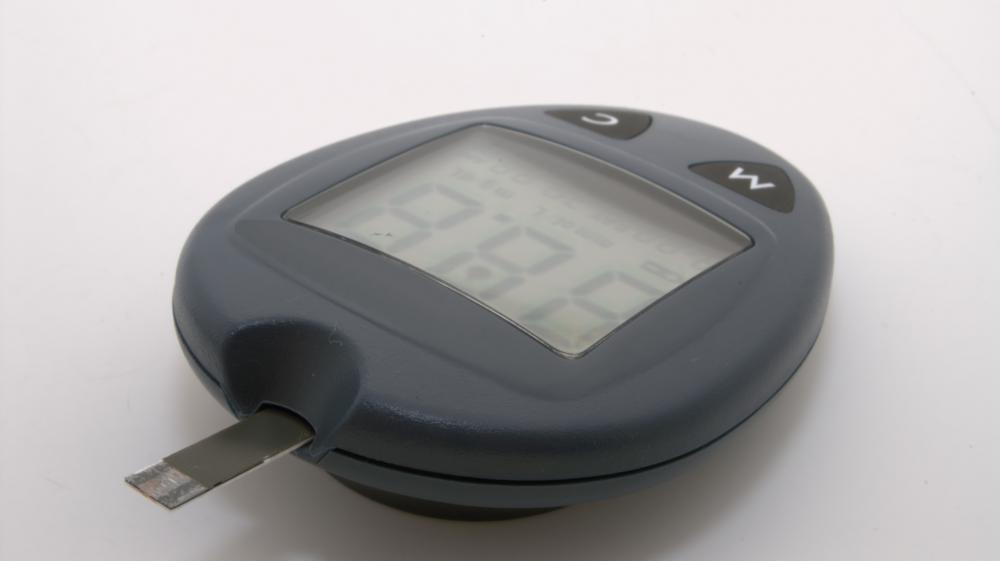 In addition to these important functions of the liver, this busy organ also plays a major part in the blood's ability to clot. People with severe liver damage may be unable to properly clot wounds, leading to increased bleeding. By producing several of the necessary substances that aid in blood coagulation, a properly functioning organ helps the body respond and react to injury and prevent excess bleeding.
This mighty organ is also to thank for the breakdown of body-poisoning substances such as alcohol. The sometimes pleasant effects of alcohol intoxication are actually the warning signs of toxicity; overwhelming the body with too much of a drug can quickly lead to serious or life-threatening poisoning. The liver is able to metabolize most drugs, often by adding oxygen and removing other components such as hydrogen. Asking too much of the processing system in this area is a recipe for disaster; liver disease is frequently a result of alcoholism or drug addiction.
One of the other vital functions is the organ's role in carbohydrate metabolism. This job mostly involves the ability to turn glycogen into glucose and vice versa. If blood sugar drops dangerously low, the organ can even synthesize vital glucose from other substances such as amino acids to help ward off hypoglycemia.