What are the Effects of Birth Control on Menstruation?
The effects of birth control on menstruation vary widely, depending on the type of birth control used. Some types of birth control, such as condoms, fertility awareness, and diaphragms, do not affect the menstrual cycle at all. Other types of contraceptives, such as the birth control pill, the Depo-Provera shot, and some types of IUDs that contain hormones, may cause the menstrual cycle to stop altogether.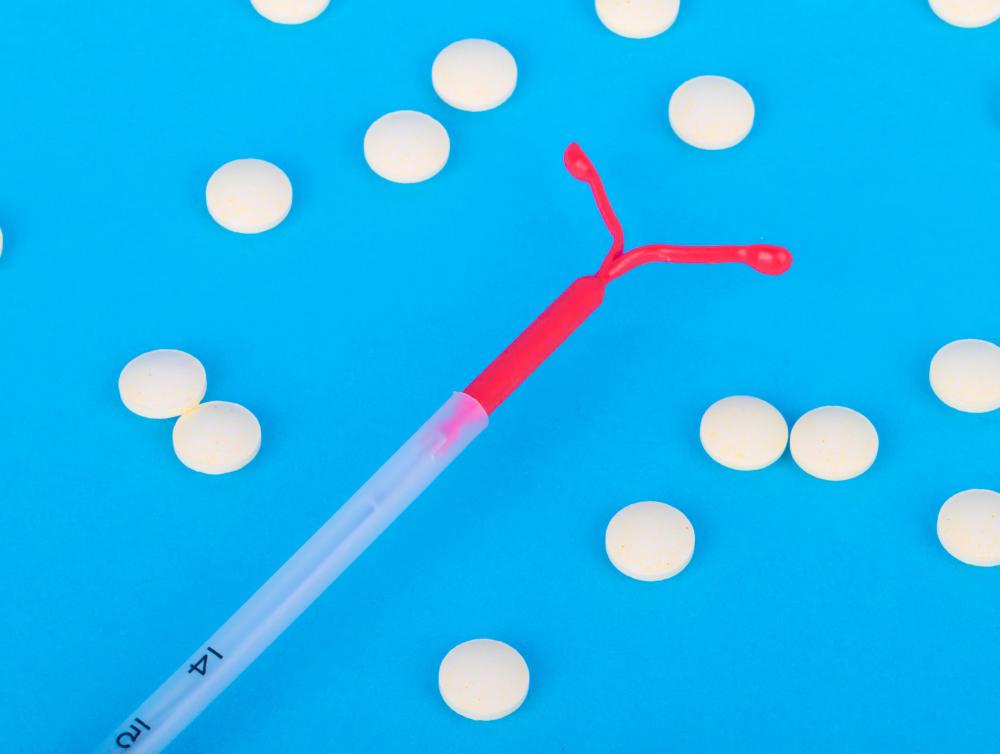 Condoms and diaphragms are known as barrier methods of birth control. This means they form a barrier that keeps sperm from uniting with an egg, thus stopping fertilization and pregnancy. As these types of birth control do not introduce artificial hormones into a woman's body, there is no effect on menstruation.
Fertility awareness is a type of birth control in which a woman monitors her body and cycle so that she knows when she is ovulating and when she is fertile. With this type of birth control, abstinence or a barrier method is used during the fertile times of the cycle. This type too sees no introduction of artificial hormones in the body, so there is no effect of this method of birth control on menstruation.
Effects of birth control on menstruation are primarily caused by those contraceptive methods that introduce artificial hormones into the woman's body as a means of preventing pregnancy. The hormone may be introduced through a pill, a patch, or as part of some types of IUDs. An intrauterine device, more commonly known as an IUD, is inserted into a woman's uterus to prevent fertilization of the egg.
Hormones that are commonly part of birth control include estrogen and progesterone. These hormones prevent the woman's body from ovulating, or releasing an egg. If no egg is released, the woman cannot become pregnant. The menstrual cycle, however, is dependent on ovulation, and when ovulation doesn't occur, the menstrual cycle ceases. When an egg is released as part of the menstrual cycle, the lining of the uterus thickens to prepare a place for the fertilized egg.
When the egg isn't fertilized, menstruation occurs as this thickened lining is discharged from the body. Some types of hormone-based contraceptives, such as birth control pills, are designed to create monthly bleeding similar to menstruation. In reality, this monthly bleeding is caused by withdrawal from hormones and is not truly menstruation. The menstrual cycle did not occur because ovulation did not occur as a result of the effects of birth control on menstruation.