What are the Different Warehouse Clerk Jobs?
There are a number of different warehouse clerk jobs. Two of the most common are those of a shipping clerk and a receiving clerk. People in these types of positions may also work as an order filler in preparing a customer's order. They could also be on an inventory-auditing or quality control team. Many times, warehouse clerk duties can be rather broad and can require an employee to perform multiple roles within an organization.
Shipping and receiving associates are types of warehouse clerk jobs that are usually found in most organizations. Workers in a receiving department typically unload, count, and sort goods that are delivered to the company's warehouse or storeroom. These items might be raw materials used in making other products or supplies that are necessary to the day-to-day operations of a business. Shipping clerks on the other hand take the finished items and prepare them for delivery to the customer or end-user.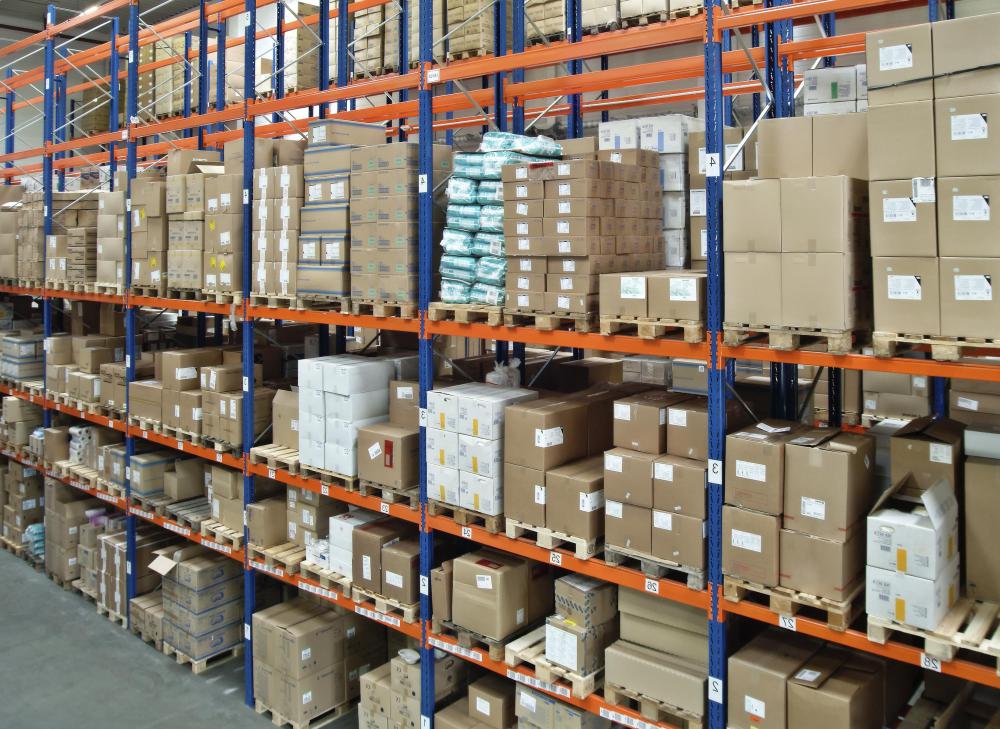 Inventory control clerks are sometimes responsible for placing orders with vendors for items as they are used or sold. They may also perform random audits of select merchandise to determine when and if purchasing new stock is required. These employees occasionally use hand-held scanning devices to record the inventory amounts and locations of the product. These kinds of warehouse clerk jobs might be found in factories or large retail stores.
Knowing how much of an item is on hand, and where it is located, is important to order-fillers in a warehouse. These individuals normally take a printed copy of a customer order and pull the merchandise from shelves so it can be sent out. This could be done by hand for small items, but may also require the use of a reach truck, or forklift that can extend around 20 feet (6.1 m) high. They are often employed at distribution centers that service a chain of retailers.
One of the warehouse clerk jobs that might require special training is that of a quality control clerk. This person might be responsible for ensuring products meet safety and quality standards. They could also be required to make records of any damaged product received from vendors or handle customer returns. In other instances, they might verify shortages on incoming shipments. They normally work in industrial settings or maintenance shops.
Many warehouse clerk jobs require a great deal of stamina and endurance as these positions often require repetitive, heavy lifting. Employees in this field of work are also likely to be exposed to extremes in heat and cold. Even so, a career in this area might provide steady employment for those who enjoy working as part of a team in a fast-paced environment.