What Are the Different Types of Valentine's Day Cupcakes?
Cupcakes became popular in the late 1800s, offering a quicker option than baking a whole cake. Valentine's Day is far older, with scholars believing that February 14th was originally named as a holiday in the 1st century. The day became a popular one for giving cards and gifts sometime around the 18th century, however. Sweets and chocolates are often considered a staple of Valentine's Day, and decorated cupcakes and other baked goods are common desserts for that time of year. There really is no limit to the different types of Valentine's Day cupcakes available, but some of the most popular are chocolate and red velvet flavors, and any type of cupcake that is decorated with hearts, in red or pink colors, and with other romantic symbols.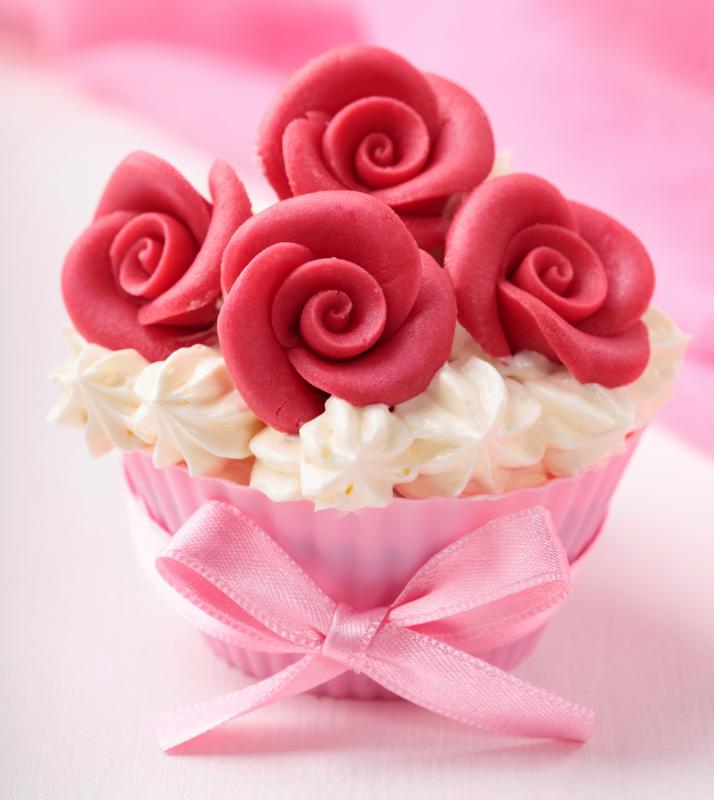 Valentine's Day is traditionally a day of love and romance in the United States and the United Kingdom, but some European countries celebrate it as a day of friendship instead. Holiday cupcakes decorated with flowers and hearts fit equally well in both themes. Chocolate is a popular gift to give to a Valentine, who is traditionally a love interest or dear friend, so chocolate Valentine's Day cupcakes are a popular choice.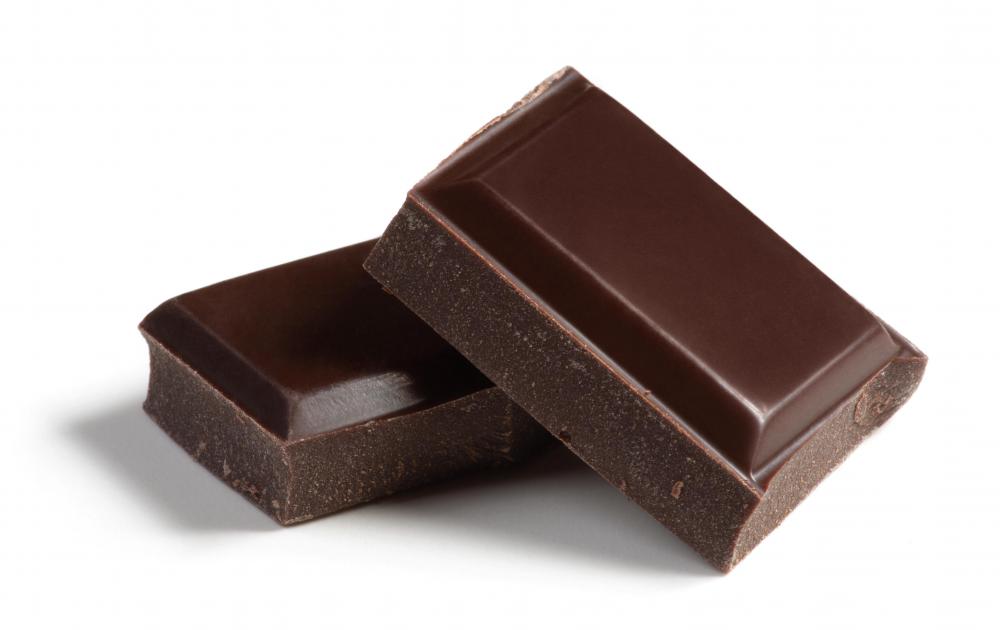 Red is the main color associated with Valentine's Day in many countries, so cupcakes frosted with red icing are usually available. Decorations that are red and in the shape of hearts or flowers can take a plain frosted cupcake and turn it into a Valentine's Day treat. One of the more popular cupcake flavors for this holiday is red velvet cake. This is a rich chocolate cake dyed red with food coloring. The red cake looks striking with white frosting on top and fits the Valentine's Day color scheme.
In addition to red or pink icing, many Valentine's Day cupcakes are shaped like hearts. These are generally baked in heart-shaped cupcake foils or papers in a heart-shaped pan. Other types may include added decorations such as the popular candy hearts, often called conversation hearts. These small candies bear short messages of love and friendship and are sometimes placed on cupcakes as decoration.
Gourmet cupcakes might feature a variety of different chocolate flavors with fancy layers of icing. Valentine's Day cupcakes can also be simple, with sprinkles, dots or simple heart shapes made in icing. Many holiday cupcakes, both homemade and purchased, feature added details such as plastic cake toppers shaped like hearts. Cupid, depicted as a winged cherub known for shooting arrows at would-be lovers, often appears in icing or in plastic decorations on Valentine's Day cupcakes and larger cakes as well.