What are the Different Types of Traffic Violation Fines?
There are many types of traffic violation fines. Among the most common in many jurisdictions are those a person faces after being caught speeding or driving while under the influence of drugs or alcohol. A person may also face traffic violation fines after reckless driving or driving without headlights. In some jurisdictions, a person may even be fined for failing to wear a seatbelt in a moving car or neglecting to place a small child in an age-appropriate car seat.
The most well-known types of traffic violation fines are those a person incurs because he was driving too fast. These are referred to as speeding violations. Many jurisdictions have laws that require drivers to drive at or below a specific speed limit. If a person drives above that speed limit, he may receive a traffic citation and a fine. In many places, the speed at which a person was driving directly influences how much he is fined. If, for example, a person is driving 20 miles (about 32.18 kilometers) per hour over the posted speed limit, his fine may be more than someone who is caught driving 10 miles (about 16.09 kilometers) per hour over the speed limit.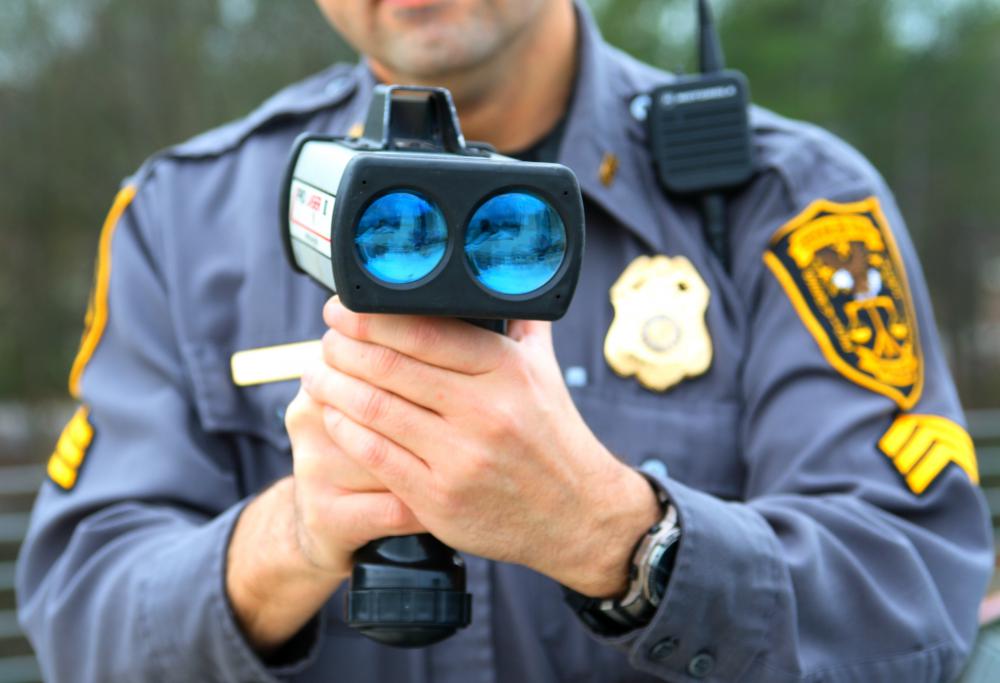 In many jurisdictions, a person may also incur traffic violation fines for driving under the influence of alcohol or drugs, which is considered a traffic offense in many places. In such a case, a person is often ticketed and arrested. In fact, a person who has been arrested and convicted of driving under the influence may face not only traffic violation fines, but also time in prison and license suspension.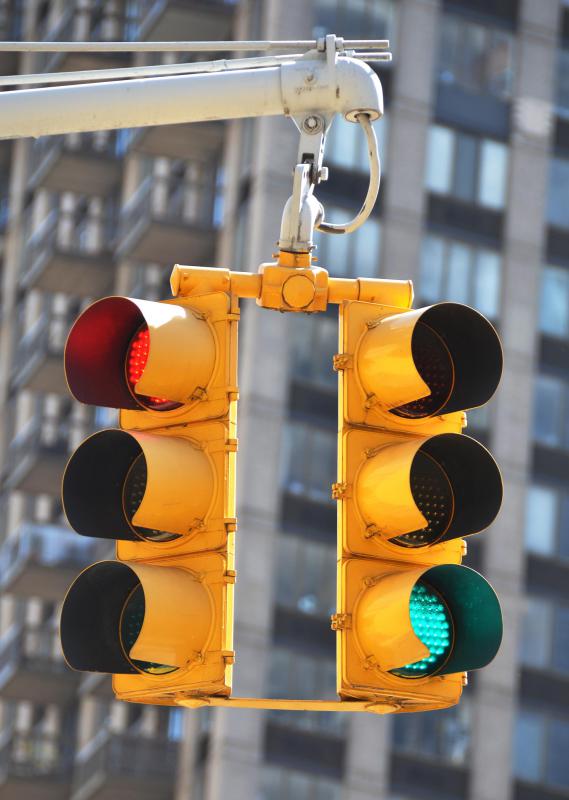 Another type of traffic violation fine may be applied when people fail to take required vehicle safety precautions. For example, in some jurisdictions passengers are required to wear seat belts and small children have to ride in specially designed car seats or restraints. A person who is caught disobeying these laws may face traffic violation fines. Likewise, individuals who drive without standard vehicle safety devices, such as headlights, may face traffic violation fines as well.
Sometimes traffic violation fines are applied because a person drives in a reckless manner. This may include driving too fast in inclement whether and skidding because of the excessive speed, weaving in and out of traffic, or failing to obey traffic signs and signals. In some places, a person who breaks traffic laws and causes an accident may also face other penalties for reckless driving. For example, a person could spend time in jail after causing a fatal accident by driving recklessly.