What Are the Different Types of Smoothie Flavors?
There is a variety of smoothie flavors, ranging from fruity and sweet to rich and indulgent. Some of the most popular types of smoothies are fruit flavored. Fruit and greens mixed together is a good option for those who want to combat the tartness of greens with the sweetness of fruit. Oatmeal smoothies are ideal for the morning when an extra dose of fiber is needed. Chocolate smoothies are an indulgent treat best for after dinner or as a mid-day sweet treat.
Fruit is one of the most popular smoothie flavors; some might consider using frozen fruit as an alternative to fresh. There are several fruit blends to choose from including a banana and orange smoothie, which requires combining bananas with orange juice and lime juice. Another option is to make a mango smoothie by blending mangoes, yogurt, milk and sorbet. To make a peach smoothie, combine orange juice, peaches and milk. For a pineapple smoothie, blend together crushed pineapple, bananas, yogurt, and orange juice.
It may not sound very appetizing, but a blend of fruit and greens makes for some sweet smoothie flavors. One option is to combine a banana with grapes, spinach and yogurt. Another is to blend spinach with orange juice and a banana. Blending kiwis with orange juice and spinach is also another flavorful option.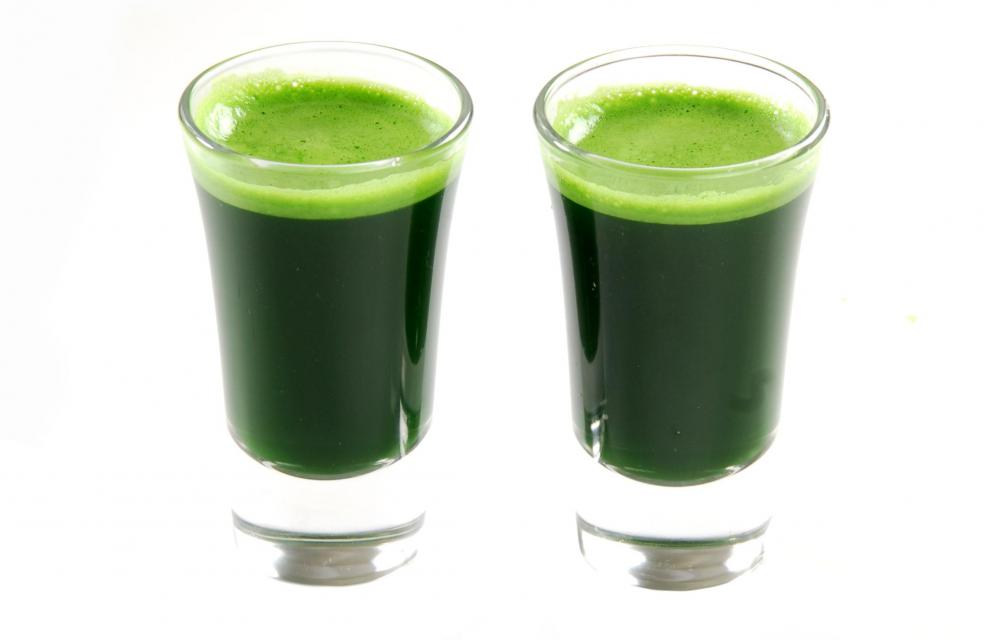 Oatmeal is healthy to eat in the morning, considering it contains a lot of fiber and protein, but it's not always an easy option for someone who is rushing around. A plain oatmeal smoothie is easy to make by combining oatmeal, vanilla extract and milk. To make oatmeal smoothie flavors with a bit more sweetness, blend milk, oatmeal, vanilla extract, sugar and strawberries. Another option is to blend raspberries, strawberries and bananas with fruit juice, oatmeal and yogurt.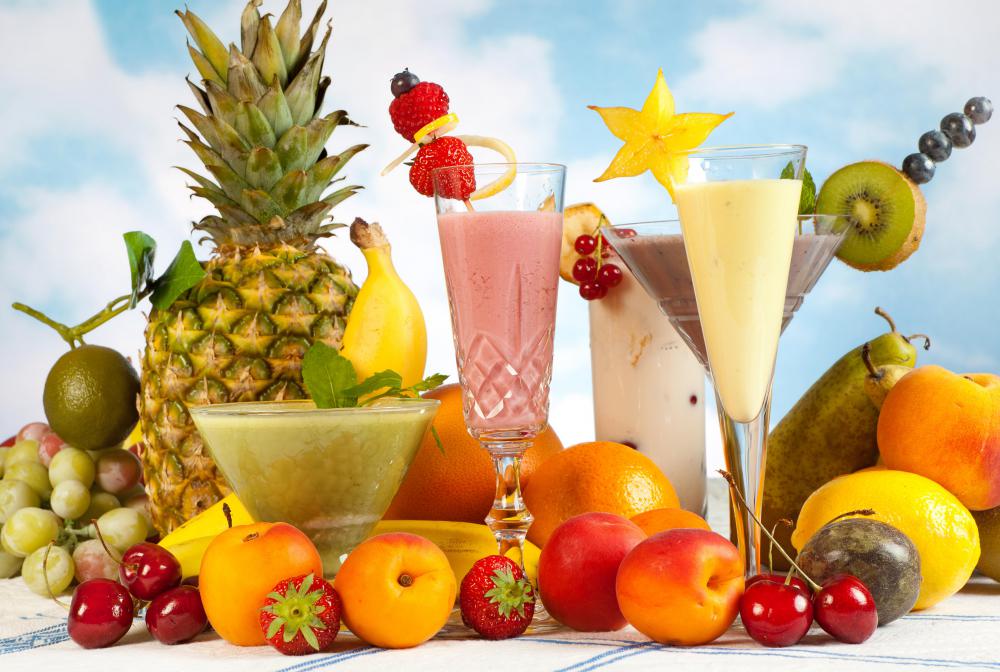 Chocolate is one of the smoothie flavors that's ideal for a mid-day snack or as a dessert after dinner. A basic chocolate smoothie recipe consists of combining chocolate syrup with yogurt and ice. Those who love peanut butter might enjoy adding peanut butter and milk to the basic recipe. A fruit and chocolate concoction, which involves adding fruits such as strawberries or raspberries to the basic chocolate smoothie recipe, is a way to fit additional fruit into a diet while still enjoying a decadent treat. For those who want the combination of chocolate and coffee, blend instant coffee, cocoa powder, sugar, vanilla and milk with ice.