What Are the Different Types of Shrimp Salad?
There are many different types of shrimp salad. Shrimp can be served upon a bed of greens, such as lettuce or spinach, or the salad may be completely void of any greens whatsoever. For instance, it may be creamy, similar to chicken salad. It can also be French-style, similar to a tuna nicoise salad. The salad can also be full of seasonal vegetables, or it may contain an abundance of tropical fruit.
One of the healthiest and most popular types of shrimp salad contains grilled shrimp. Generally, the grilled shrimp is placed upon a bed of greens. The salad might contain such ingredients as tomatoes, cucumbers, and other vegetables. The dressing may be anything from vinaigrette to creamy ranch to honey mustard. It can contain croutons, bits of bacon, and even cheese, although these items diminish the healthful nature of the salad.
Some types of shrimp salad will not contain any greens at all. For example, one version of shrimp salad contains a variety of tropical fruits, such as pineapple, mango, and papaya. The fruit is mixed with avocado, bell peppers, and cilantro. Once the cooked shrimp is added, an oil and vinegar dressing is sprinkled on the salad to complete it.
Other types of shrimp salad recipes are heavy in seasonal vegetables. For example, in early spring, the cooked shrimp can be mixed with fava beans, corn, avocados, asparagus, and tomatoes. Other times of the year, the shrimp could be mixed with roasted root vegetables, creating an autumn salad. Typically, these salads are misted with a light salad dressing, such as a blend of vinegar and oil.
Some people may prefer a French-styled shrimp salad, similar to tuna nicoise. This salad is served over a sparse bed of greens. The bulk of the salad contains red potatoes, green beans, bell peppers, artichoke hearts, hard-boiled egg quarters, and olives. The salad dressing is typically a tangy vinaigrette, but it may vary according to the preferences of the consumer.
There are plenty of versions shrimp salads that are creamy in nature, similar to chicken salad. They typically contain celery; onion; lemon juice; mayonnaise; and spices, such as garlic and onion powder. These salads often are served on greens or on bread.
Shrimp is not always the only meat source for many types of shrimp salad. For example, some types of shrimp salad contain calamari, scallops, or other types of seafood. Others may contain cuts of bacon, steak, or even chicken. Many times, the salads will be mixed with protein packed white beans as well.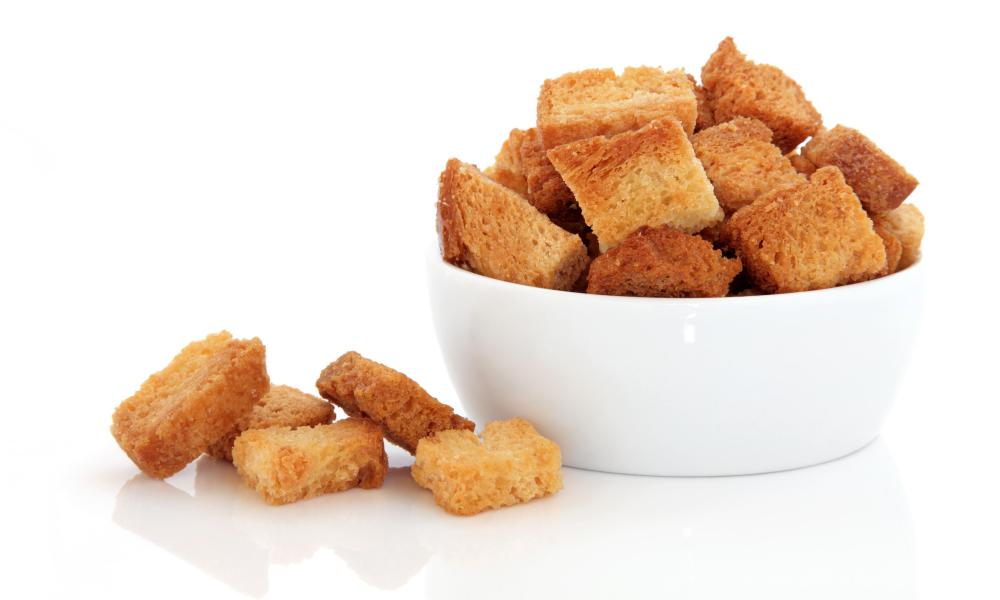 The salads may also be mixed with a variety of pastas. For example, shrimp can be combined with macaroni pasta, celery, and mayonnaise to create a shrimp macaroni salad. With this type of salad, the shrimp can be boiled, grilled, fried, or broiled.