What Are the Different Types of Photo Business Ideas?
There are a wide range of photo business ideas that include just about all stages of photography, as well as a wide variety of uses for captured images. Some of the most common and popular ideas are those that involve taking photographs. These types of businesses are usually either assignment or stock opportunities. In these companies photographers can be hired or commissioned for a shoot, or they can take images to sell later. There are also photo business ideas that can use photographs taken by someone else; these include photo editing and processing companies as well as services that provide custom prints on objects like mugs, shirts, and puzzles.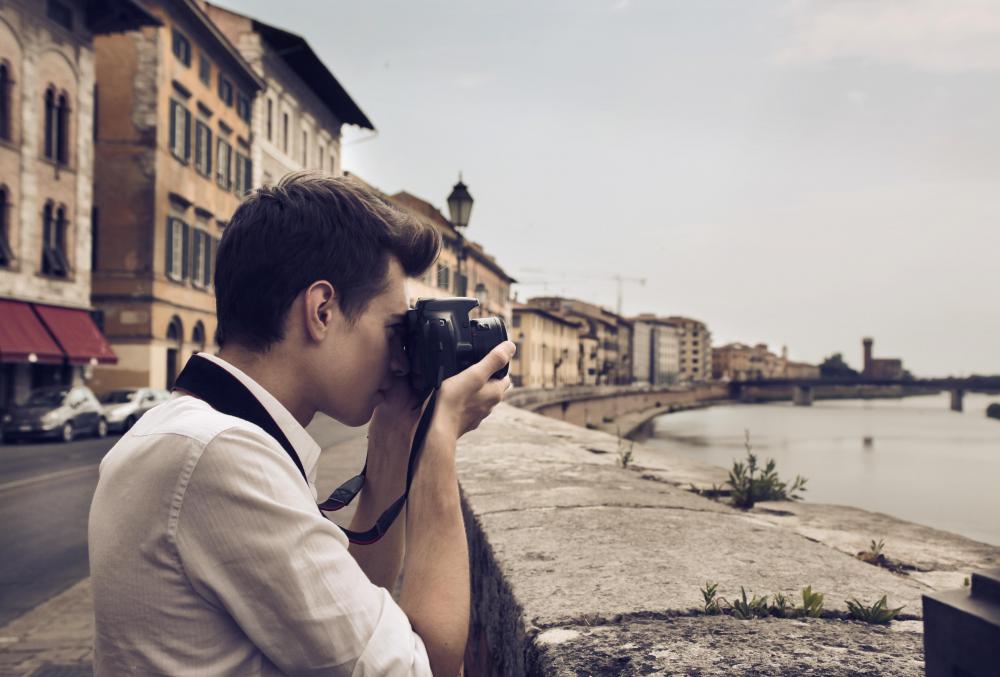 Numerous photo business ideas are available for individuals interested in taking photographs, though these positions are often highly competitive. Assignment photographers typically specialize in a particular field, such as wedding or fashion photography. This type of business often receives assignments from clients who pay for photographs to be taken of a particular subject or event. There are also photo business ideas for individuals who prefer more freedom in the images they capture. Stock photography opportunities are jobs in which someone takes photos without an assignment, and tries to sell them afterward to various companies for image collections.
There are a number of photo business ideas that work well for those who may not have the skill or inclination for taking photographs. Image development and processing, for example, involves a number of procedures that can be performed after pictures are taken. These types of photo business ideas can include companies that specialize in digital manipulation of photographs, such as retouch services for photographers or advertisers.
Companies can specialize in photo printing, often with the use of large machines that can print vibrant, highly detailed images from photographs supplied by others. Commercial quality printing services may be available from a number of companies, though some businesses may specialize in working with a particular type of clientele. These types of photo business ideas often work well for companies that can invest in the hardware and programs necessary for professional photo manipulation and printing.
There are also some photo business ideas for companies that offer a wide range of different printing options, without necessarily focusing on commercial applications. Custom printing is quite popular, especially as images have become easier to capture and transfer through the proliferation of digital cameras. Companies can provide customers with fast and easy printing solutions. Businesses may also offer specialized services, such as printing on jigsaw puzzles or providing especially large prints for posters or banners.