What are the Different Types of Moisture Wicking Shirts?
There are about as many different types of moisture wicking shirts as there are different types of shirts worn in general sportswear. Undershirts, shirts with long sleeves, t-shirts, polo shirts, and even buttoned shirts can be made with moisture wicking material. This is because there are so many instances and occasions in which moisture wicking shirts are appropriate. Many such occasions have to do with exercising or playing sports but others have to do with looking professional and well-kempt even in hot, humid, or damp conditions.
Of all of the varieties of moisture wicking shirts, the most common type is probably the moisture wicking t-shirt. This type of shirt is made for both men and women and is very versatile. It can be worn while doing any number of outdoor activities such as running, jogging, hiking, or kayaking to name just a few. It can also be worn while playing sports such as golf, basketball, squash, and so on. Finally, this kind of moisture wicking shirt can simply be worn in warm weather to keep the wearer comfortable.
A moisture wicking t-shirt can also be worn to an outdoor event such as a concert or barbeque in order to keep the wearer comfortable. The key benefit of moisture wicking shirts, which services all of the purposes described above, is that it draws sweat away from the body so that it can evaporate on the surface of the material. This keeps the wearer drier and helps to keep the skin from getting clammy, which can feel very uncomfortable.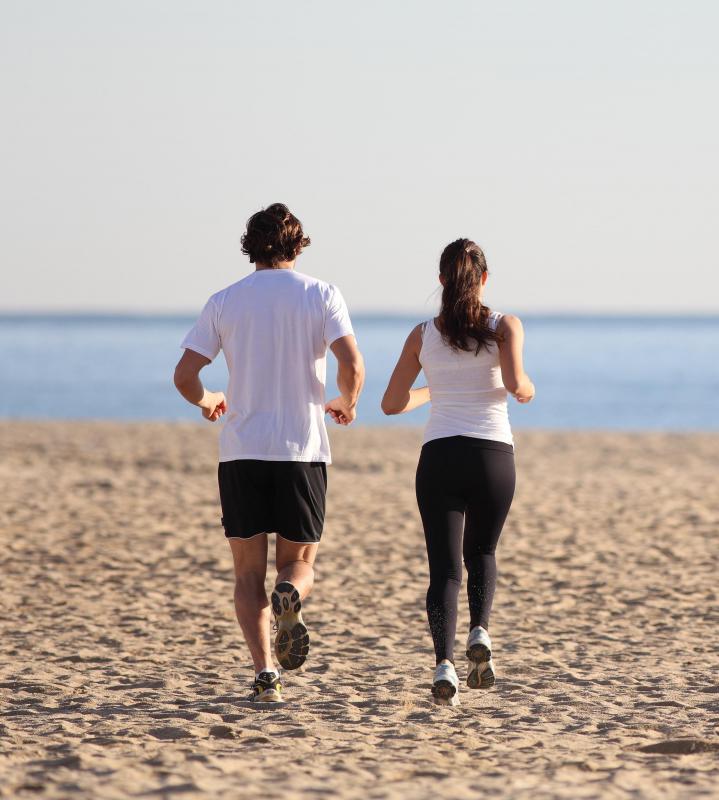 Long-sleeved moisture wicking shirts are good for outdoor exercise and excursions in cool weather. If one were to go on a hike in the cool or even chilly fall or spring months, a long-sleeved moisture wicking shirt might be perfect. It will keep the wearer warm until the body heats up due to the exercise. It will then wick sweat away from the body when the wearer begins to perspire. This is especially important in cool weather because, if the wearer takes a rest or begins to cool down, moisture left on the skin could cause him to feel very cold and uncomfortable. In very cold temperatures, sweat that gathers on the skin can be very dangerous because, when it becomes cold or even freezes it can cause the body temperature to drop to unsafe levels that can lead to medical emergencies.