What Are the Different Types of Kitchen Shoes?
Kitchen shoes worn in a restaurant or food-service environment are made in various styles, most of which feature a slip-resistant sole. Shoes made for working in the kitchen are made for men and women. Some kitchen shoes are made in a traditional lace-up oxford style, while others are slip-on varieties made with Velcro® fasteners. Clog-style culinary shoes are made with an open back and enclosed toe.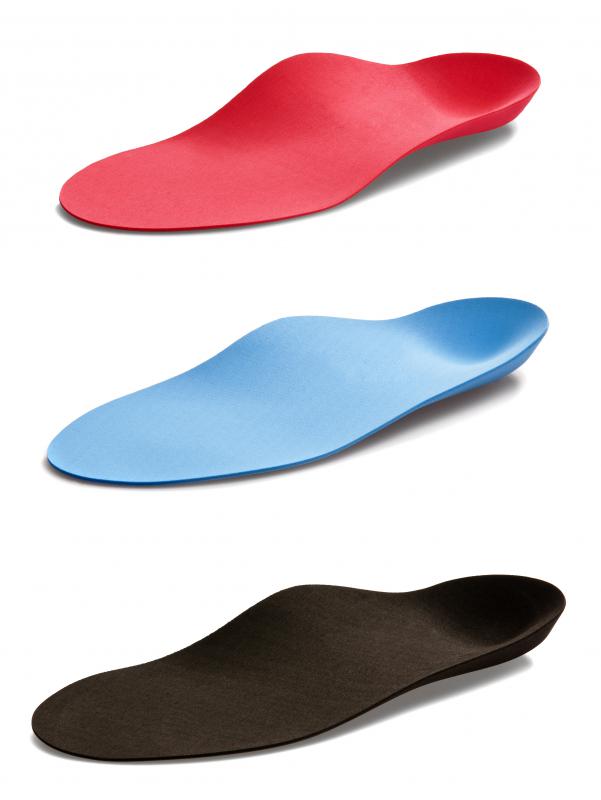 Shoes made for working in the kitchen are sometimes referred to as chef's shoes. Chef's shoes must meet with all safety regulations. This means most kitchen shoes will be made with a skid-proof sole, as well as being oil-resistant. In many environments where food is being prepared, spills often occur. Greasy spills on a kitchen floor may present a hazard for workers. Besides being slip resistant, many types of shoes also are waterproof.
Leather Oxford-style kitchen shoes are a common type of kitchen footwear. This style of shoe is typically made with a round, reinforced toe and supportive insole. Kitchen Oxford shoes for men may have five or more eyelets. Leather oxford chef shoes are also worn by women.
Some people who work in restaurants prefer to wear high-top kitchen shoes, particularly in the winter. High-tops resemble basketball shoes, and are generally made of leather. Black is the most popular color for high-top kitchen footwear, although some styles are also available in white. These shoes are typically made with a reinforced toe for safety and a skid-resistant rubber sole.
Clogs are a popular and preferred style of culinary footwear for many. Like most styles of culinary shoes, the clog styles are slip resistant and are commonly seen in black, white, beige, or brown. Some clog styles are unisex, meaning they may be worn by men or women. Many varieties of slip-on clogs also feature a removable padded cushion insert.
Shoes worn for the kitchen are made to be comfortable as well as safe. Comfort is a major concern because restaurant workers stand on their feet for hours at a time. Many styles of chef shoes will feature cushioned insoles that provide proper support.
Some kitchen shoes feature designer styles with unusual prints or patterns. Leopard-print, patent-leather chef shoes are made for women. Similar in construction, the tiger-eye print is another slip-on style for women. The patent-leather culinary shoes tend to be more expensive than shoes made with other materials.