What Are the Different Types of Garden Designer Jobs?
Garden designers are visual artists, able to create three-dimensional, interactive works of art in nearly any type of outdoor space. There are several different types of garden design jobs, including residential designing, commercial designing, and urban designing. Garden designers may also possess the skills to work in related fields, such as nursery or garden management.
Garden designer jobs that focus on residential work help homeowners turn their outdoor spaces into usable, beautiful oases. Designers in this field may be freelance professionals, own their own landscaping company, or work for a garden design business. Residential garden designer jobs involve finding clients, helping them determine their needs and options, then designing and implementing a beautiful new garden for them. This job requires good communication skills as well as an eye for design and an ability to work within a client's budget.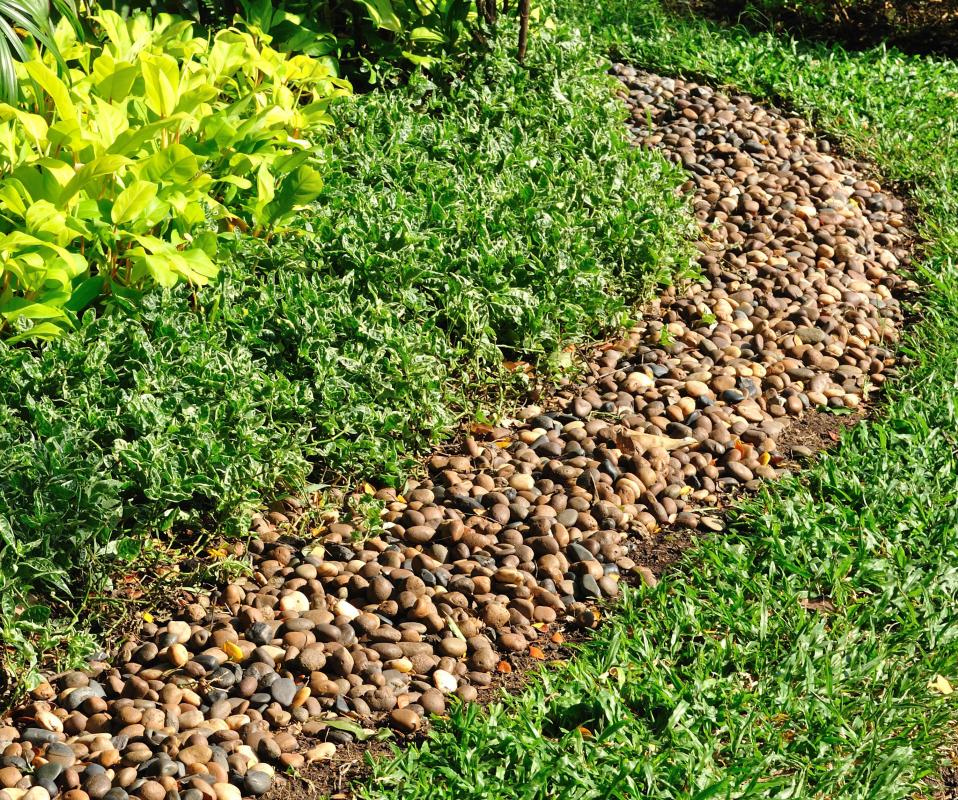 Office buildings, restaurants, and museums are all potential sources for commercial garden designer jobs. Working with commercial clients requires a different approach than residential design, as the needs and space of a 200 person office building may be quite different than those for a small family. Restaurant garden design can be an interesting area of commercial design, as restaurateurs may want the garden to convey a specific look and atmosphere, while incorporating concerns such as outdoor seating, weather cover, and health and safety codes. Museums, botanical gardens, and churches may want to include learning or devotional considerations in their garden design, and designers need to be able to incorporate artwork and statuary into their plans.
Urban garden designer jobs involve creating a garden landscape amid a sea of concrete or vacant lots. Downtown parks, community vegetable gardens in urban areas, and urban commercial design may all afford opportunities for the urban designer to show great talent and creativity. One of the challenges of urban garden design can be choosing a layout and green elements that can stand up to hard, daily usage, and that will discourage misuse.
Garden designer jobs may also be available in the consulting field, and are often found through nurseries or gardening centers. A design consultant can help other designers, commercial clients, or even homeowners design their own outdoor spaces. By recommending plants, trees, and shrubs, consulting on proper irrigation and garden care, and providing general layout advice, a consultant can provide the assistance a novice designer needs to create a truly spectacular space. Some designers may also have the opportunity to act as a garden manager for a previous project, in charge of maintaining the current landscape, and coming up with necessary modifications or plans for further expansion.