What Are the Different Types of Feta Pasta?
Some have compared a properly concocted combination of feta and pasta to listening to the Beatles or stroking the forehead of a firstborn child. The marriage of these two ingredients, however, can turn into a tasteless divorce if not done correctly. The beauty of the culinary arts is that quality of flavor is an opinion at the mercy of the chef and diner, making the possibility for new creations endless. Feta pasta is no exception as there is an almost endless list of combinations.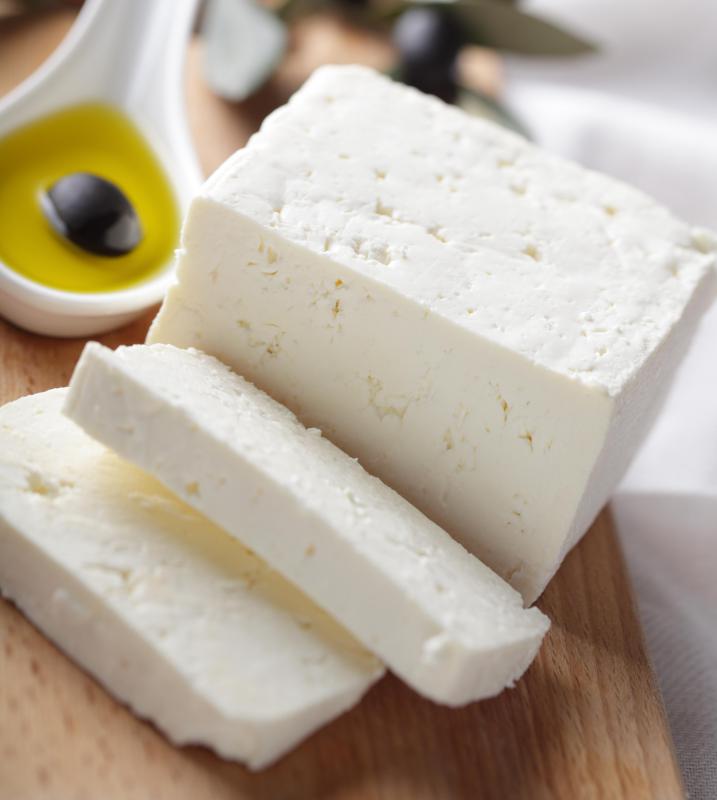 The different kinds of feta pasta rely heavily on which flavors cooks are trying to create. For example a Greek pasta dish may pair feta cheese with olives or other typically Mediterranean ingredients. Contrarily, if feta were experimentally used in a Mexican pasta dish, it is possible it could be coupled with fiesta seasonings, marinated meats, or multiple cheeses. The types of cuisine in which chefs categorize feta pasta can dictate its ingredients.
The creativity of those who generate feta pasta dishes contribute to an ever-growing list of possible meals. This list includes variations such as tomato and feta, olive and feta, and spinach and feta to name a few. Others may prefer feta pasta with ingredients such as shrimp, chick peas, or asparagus. It really cannot be stressed enough that no strict guidelines exist for this type of meal.
To make feta pasta, cooks may choose to follow a recipe or improvise. In either case, there are certain factors to take into consideration that may be helpful in maximizing the dining experience. The type of meal, resources available, and dinner guests are all among these.
Making feta pasta for dinner or lunch, for example, can change the selected ingredients. A cook may choose to stay within a certain budget level or to use ingredients on hand, which is why considering resources is an important aspect of choosing the right kind of feta pasta. Some people may prefer a fancier version, while others may enjoy a universally excepted variation, and knowing the diner is as important as knowing the dish.
When improvising a meal, it is wise to make time to perfect the creation. Working with a recipe, it makes sense to keep the process within the cook's skill range and appropriate for the diners being served. Taking all of these things into consideration can help narrow down the seemingly endless variety of this dish.