What Are the Different Types of Drug Carriers?
Drug carriers provide several ways to increase absorption into the brain, extend a drug's action, deliver it to a targeted part of the body or obtain other desired effects. Drug carriers come in a variety of types. Some of the more common drug carrier systems include liposomes, soluble polymers, microspheres, conjugated proteins and nanoparticles.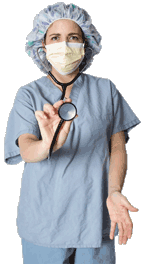 Liposomes are containers composed of a lipid bilayer, similar to the outer surface of a cell, that contain drugs within. The liposomes can readily bind with the exterior of cells and deliver their contents, so they are an excellent way of bypassing aqueous regions of the body and ensuring that drugs reach the interiors of cells. Liposomes bind with lipid bilayers, so they also can easily cross the blood-brain barrier, facilitating the delivery of drugs that would not normally be able to bypass this obstacle.
Soluble polymers, or plastics, can create hollow particles that hold drugs. These polymers can be made to degrade based on the potenz hydrogen (pH) levels of their interior. This makes them useful for time-release applications that resist the normal metabolism of the body.
Microspheres can be made either from synthetic materials, such as ceramics or polymers, or from natural materials, such as albumin. They are hollow spheroids containing drugs that can be made to bypass areas where drugs normally would be metabolized or degraded, such as the stomach or liver, allowing to them to reach bodily tissue from the bloodstream. Additionally, manufacturers can create microspheres that target specific tissue, such as cancer cells, by placing certain ligands or proteins on their surface.
Conjugated proteins are made to have systems of single and multiple bonds that make them resistant to degradation by the body. They can target specific bodily tissue in the same way that microspheres do. Conjugated proteins also can function as time-release delivery systems by varying the pH of their content or by using proteins that have a known rate of dissociation.
Nanoparticles are a newer innovation in drug carriers. These are small molecules that have measurements in the micron range and can carry drugs either inside of them or attached to their surface. They can be composed of biodegradable or non-biodegradable materials, and they generally are not recognized by the immune system as being foreign particles, meaning that they can access most bodily tissue, including areas that other drug carriers cannot. Nanoparticles offer flexibility in their engineering and have been shown to be effective in helping drugs pass through the blood-brain barrier.