What Are the Different Types of Decision Support Systems?
There are several types of decision support systems, and all are designed to help businesses access and organize internal and external data so that quality-based decisions can be made. Some of the most common kinds of systems are web-based, data-driven, or communication-driven. In addition to many other types, some businesses prefer systems that are document-driven, model-driven, or spreadsheet-based. Each type of system has its own advantages, making it very important for companies to carefully evaluate which style will be of the most benefit for their organizational needs.
All types of decision support systems that are computerized and use the interface of a web browser to operate can be referred to as web-based systems. Many businesses prefer a web-based system because there are no particular software requirements. All that is needed is an Internet connection for employees to access this type of system.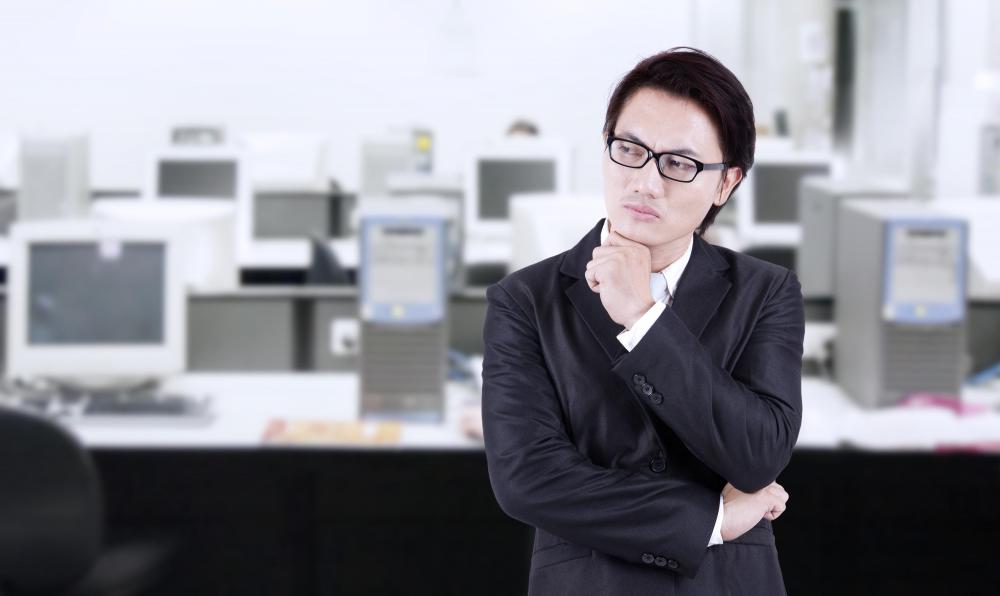 Systems that are data-driven are excellent for companies who collect internal and external data and can keep it categorized sequentially. This type of system collects data, but then manipulates it to fit the needs of the decision-maker. It is imperative that businesses who use these types of decision support systems keep accurate daily sales, inventory records, detailed operating budgets, and more.
The decision support systems that are communication-driven are of immense value to companies who want to improve the flow of information that occurs between groups of people and employees. These types of systems are available from simple threaded email accounts to more complex forms, which often include web-conferencing applications. A system that is communication-driven helps businesses to create a series of decisions, which are then used to apply solutions when communication issues arise.
Document-driven and spreadsheet-based systems are somewhat similar to each other. Both types use data found in text, spreadsheets, or databases to create the best decisions that a company should make. These systems can also be used to refine the strategies and decisions that are developed by manipulating the information that it accesses. Model-driven systems are unlike ones that are document-driven and spreadsheet-based because they use statistical simulations instead of data to develop solutions.
Businesses usually choose the type of decision support system to use based on their line of work and the industry in which they operate. Those in the healthcare industry many times use clinically-based systems so that their knowledge base and patients' data can be integrated with one another. The systems then use the integrated information to create strategies and solutions for a number of different issues that often arise in the industry.