What are the Different Types of Copper Decor?
Copper, with its warm orange-brown color and rustic looks, is often used in country decors. Fancier copper pieces may accent traditional interiors. In addition to small copper accents such as candle holders, the metal is also available in larger decor items such as dining sets and shelving units. If copper decor elements are smoothly finished with clean, geometrical lines, they will even work in modern living spaces.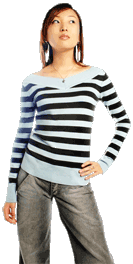 For example, a large, rounded bowl in smooth copper can make the ideal modern accent piece to place on a straight-lined coffee table. Copper bowl-shaped vessel sinks can add warmth and a more unique look to modern bathrooms. Silver-colored metals such as steel, aluminum and nickel are commonly used in modern interiors, but a smooth copper decor theme can work too. To properly accent a modern look, antique copper pieces with detailed lines or patterns are best avoided. Cylindrical designer sink faucets, shelving units and coffee table bases created from copper piping can bring an ultra-modern, artistic look to home decors.
Antique or burnished copper decor designs can boost the attractiveness of rustic living spaces. Much like orange-toned woods, copper decor can create a feeling of natural warmth that is often perfect for country kitchens or cozy cottages. Burnished or antique copper has an attractive darkened appearance to the metal; it's the opposite of a bright gleaming metallic look and tends to look understated, yet sophisticated. An attractive burnished copper storage unit, chest of drawers or dining set will often suit traditional or classic decors rather than only rustic or country ones.
In more romantic classic decors, copper combined with wrought iron can add a distinctive appeal. The two contrasting metal colors can help add drama and interest to copper decors mixed with florals, laces and other romantic elements to keep them from looking dated. For instance a bright, round copper-topped coffee table with dark, wrought iron legs can work well with most any furniture colors.
For country-style homes, an antique copper-slatted bed frame provides an alternative to iron or brass. A coordinating antique metal chest of drawers can be the ideal accompaniment to this type of bed in copper decors with a country theme. A copper claw foot or other type of bathtub design plus copper dining furniture and occasional tables keep the country theme clear throughout a home.
Unlike more classic or modern decor styles, country and rustic interiors look best with strongly detailed copper furniture and accents. For example, a dining chair design in these types of copper decors may feature a cut-out sun motif on the backrest. A collection of copper pots and kettles could also be openly displayed in the kitchen.