What are the Different Types of Conjunctivitis Eye Drops?
Bacteria and viruses, allergies, or exposure to an irritant can cause conjunctivitis, or pink eye. As there are several causes of conjunctivitis, there are several types of conjunctivitis eye drops. Some conjunctivitis eye drops are available over the counter, while others require a prescription from a doctor. It's important that a patient find the cause of her conjunctivitis before using eye drops or another medication to treat it.
Several types of conjunctivitis eye drops may help relieve the symptoms of pink eye caused by an allergen. Decongestant eye drops constrict the blood vessels in the eye, reducing redness. Unfortunately, decongestant conjunctivitis eye drops can make the condition worse if they are used for longer than a few days.
Antihistamine eye drops can also relieve the symptoms of conjunctivitis caused by allergies. A person can find antihistamine eye drops over the counter or by prescription. The drops soothe itchy eyes and reduce redness but need to be used often because the effects do not last very long. A person who wears contact lenses may need to avoid antihistamine eye drops or wear glasses while treating pink eye, as the drops can irritate eyes with contact lenses. The drops may sting when applied and may initially make the eyes redder.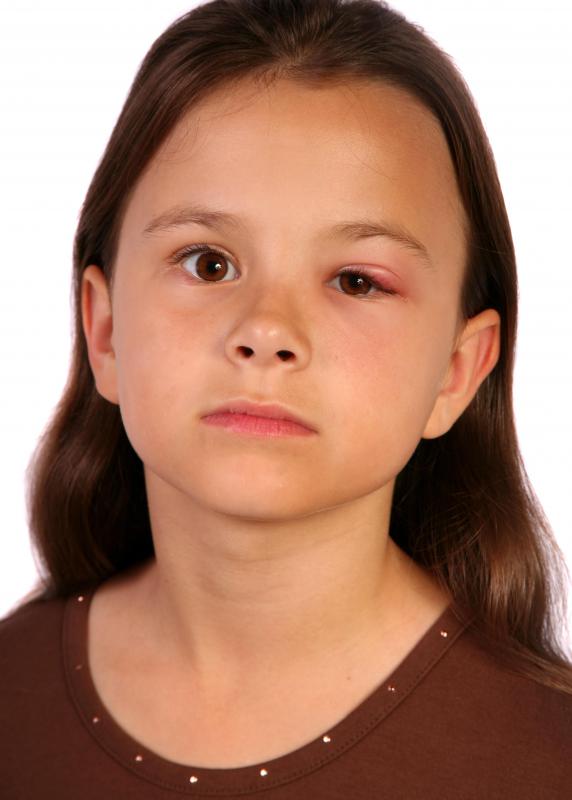 Conjunctivitis eye drops made of corticosteroids may also be used to treat allergic pink eye. Corticosteroid drops can be risky, so a person should use them only with the permission and supervision of her doctor. Using corticosteroid drops can cause pressure buildup in the eye, which can affect a person's vision. Prolonged use can lead to cataracts or glaucoma.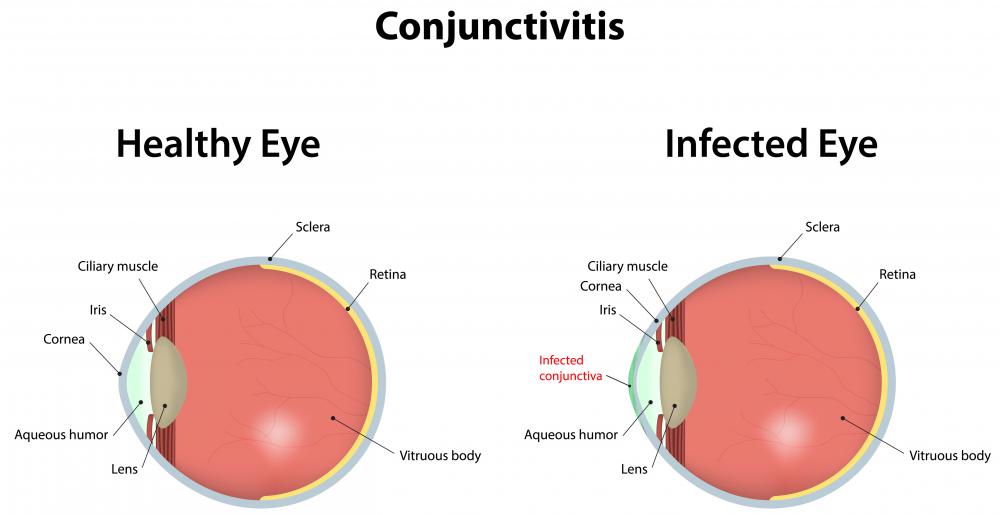 Antibiotic conjunctivitis eye drops treat pink eye caused by bacteria. A common antibiotic eye drop is ciprofloxacin. Another common antibiotic is trimethoprim-polymyxin. Both effectively treat a wide range of bacteria. Typically, a person with bacterial conjunctivitis uses the drops for a week or 10 days. The drops need to be applied several times a day.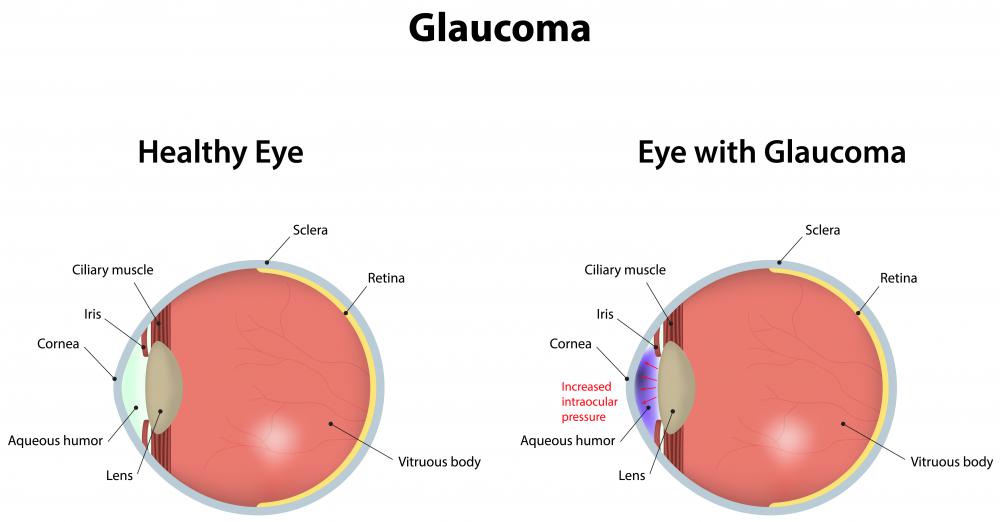 Even after the symptoms clear up, a person should continue to use the antibiotic eye drops to make sure the infection is completely cleared up and does not return. In some cases, a doctor may prescribe an antibiotic eye drop to treat a case of viral conjunctivitis, as it can be hard to tell whether the condition is caused by bacteria or a virus.
In cases where the conjunctivitis is caused by the herpes virus, a doctor may prescribe trifluridine eye drops. Trifluridine drops need to be applied every two hours when a person is awake. The drops can cause blurred vision, so a person should take care before driving when using them.