What Are the Different Types of Canopy Porch Swings?
Canopy porch swings are designed to fit any style of porch and porch decor. Most canopy porch swings are constructed of some type of durable vinyl or steel. It is most common to find canopy porch swings made to accommodate two, although seating for three is another option. One of the most popular types of canopy porch swings would be the country style.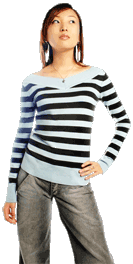 Most canopy porch swings include a fabric seat made of coated polyester. The specially treated material prevents fading, and may also be water repellent. Some canopy porch swings also feature a slightly reclined seat for greater comfort.
Although metal and vinyl canopy swings are most common, wood is another popular material used for making a porch swing. A country or cottage style canopy porch swing is popular for a country or farmhouse porch. The country designed swing is typically painted white and is often used in rural settings. Some refer to this design as Adirondack style, named after the Adirondack mountains of New York.
Some wooden canopy porch swings are made with a lattice design. The interlaced wood strips may also be a hexagon pattern. In addition, wood canopy swings are often stained with a finish to protect them from the sun's ultra-violet rays. Cedar is a popular wood for making all types of porch swings, due to the rustic appearance. Although typically more expensive than cedar, cherry wood is another good choice because of the durability it offers.
Want to automatically save time and money month? Take a 2-minute quiz to find out how you can start saving up to $257/month.
Another type of canopy porch swing is one made from wicker or resin. A swing made of resin is suitable for most weather conditions, and is very easy to clean. Wicker offers a casual look and may be less expensive than other materials such as metal or wood. A wicker or resin canopy porch swing will typically have a soft fabric cushion.
As an alternative to a framed porch glider, some canopy swings are made with chains and hanging hooks. The swing is typically made with solid metal construction, although wood is another popular choice. Vintage style canopy swings with hanging hooks are often favored for Victorian style homes.
Although not considered a traditional porch swing, a gazebo swing may be used on large porches. This style of canopy swing resembles a gazebo, with a steel frame and canopy style roof. Some gazebo style swings also include shelves on either side of the frame, often used for holding drinks or supporting small objects, such as books. Gazebo canopy porch swings will typically have ornate styling