What are the Different Types of Bioinformatics Jobs?
Bioinformatics is the field in which molecular biology meets information technology. By employing computer science programs and tools, biological scientists are able to record and manipulate complex data in innovative ways. This allows for a more thorough analysis and the ability to identify patterns in biological processes and cellular activities. The biological discoveries derived from bioinformatics databases and technological applications are especially useful for better understanding health and disease. Bioinformatics jobs can be found at private companies, research centers, government institutions, and universities. Those interested in bioinformatics jobs may seek positions such as programmer, analyst, engineer, or molecular modeler.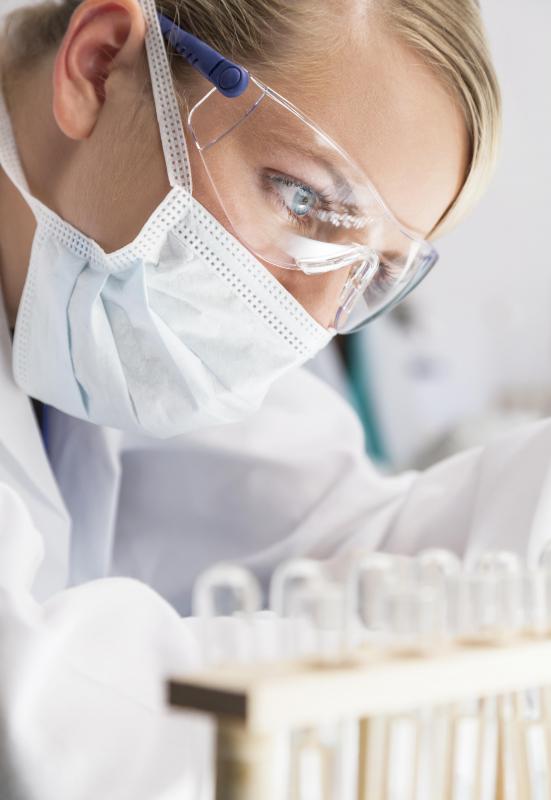 Bioinformatics jobs with the title of programmer or analyst will typically entail computational analysis support. This may involve developing software, designing databases, or creating interfaces. A programmer or analyst will probably work with a production team to create these advanced tools for data processing and analysis. They also work with queries and algorithms. Queries are a means for extracting data from a database based on selected parameters. Algorithms are a means for problem solving based on a sequence of instructions for performing complex calculations. Some programmers and analysts may also maintain large databases, prepare data for peers, and monitor the flow of new data entered into a database to ensure security and accuracy.
Bioinformatics jobs with the title of engineer will likely focus on working with and interpreting deoxyribonucleic acid (DNA) and gene expression data. DNA is the unique hereditary material found in the nucleus of human cells. It is the blueprint of a gene. Gene expression is the process by which a product, usually a protein, is created with a DNA guided chemical process. Bioinformatics engineers also troubleshoot and improve methods of biological data manipulation and extraction. Often, they also work with programmers and analysts to develop new software and programs.
The title of molecular modeler also falls under the bioinformatics jobs umbrella. Molecular modelers work in discovery research. They use computations to identify molecular structures that are biologically active, and work with the molecular modeling of small molecules to aid in the development of drugs for the pharmaceutical industry. This entails the use of computer programs to simulate chemical processes and prepare three dimensional models of molecules. Molecular modelers also collect complex data to determine possible reactions of chemicals and compounds with human cells. With this data, they are able to apply findings to a three-dimensional model and transform it into a video that represents the possible reactions.