What are the Different Treatments for a Pinched Leg Nerve?
A pinched leg nerve is a medical condition in which the nerve is somehow compressed or constricted. This can occur for a variety of reasons, including strenuous exercise, physical trauma, or in correlation with other medical conditions. Treatment options for a pinched leg nerve include exercise and over-the-counter medications. If these treatment methods do not provide adequate relief, prescription medications or injections may help to provide relief while the body heals.
The first step to finding appropriate treatment options for a pinched leg nerve is to obtain a proper diagnosis. Common symptoms include pain, swelling, and numbness in the affected area. A burning sensation or a pins and needles feeling may be present as well. If these symptoms are present, a medical professional should be consulted.
One of the first steps in the treatment of a pinched leg nerve is to take anti-inflammatory medications such as ibuprofen. This will often help to alleviate some of the pain and swelling associated with this condition. Applying ice or a cold compress to the area can help with the swelling as well.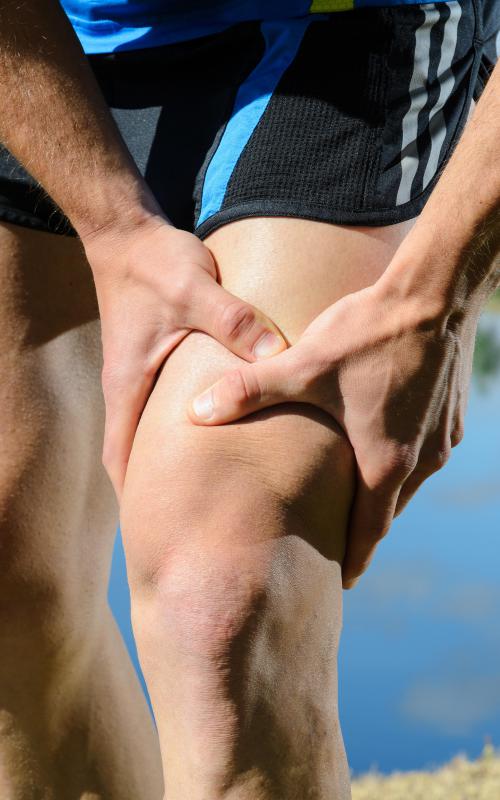 It is important to rest the affected leg for a couple days or so, especially if the pinched leg nerve is the result of overuse or physical injury. Allowing the muscles surrounding the affected nerve to rest very often helps to reduce the pain and numbness associated with this condition. If symptoms persist after two to three days, there are exercises that may help.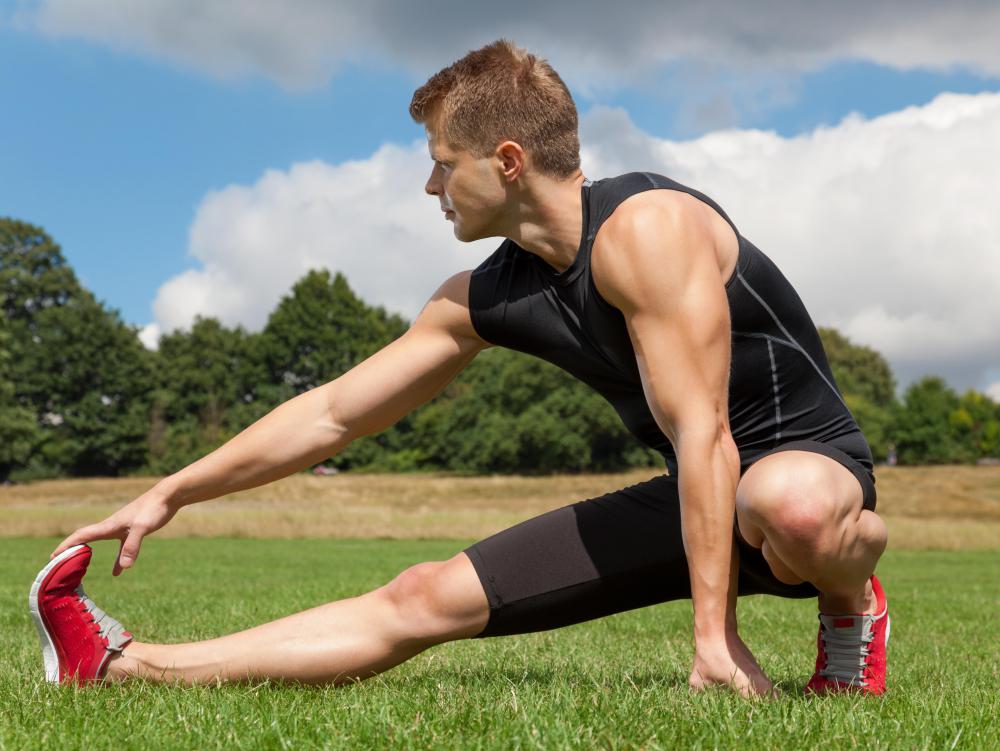 Stretching exercises can sometimes help to relieve the symptoms of a pinched leg nerve. These stretches should be slow and gentle in order to prevent further damage. A doctor or physical therapist can advise the patient on the proper exercises for the specific injury type and tailored to the affected nerve itself.
The above treatment methods are often enough to adequately treat a pinched leg nerve. Therefore, in most cases, little or no medical intervention is necessary once the initial diagnosis has been made. However, in some instances, these home treatments do not provide sufficient relief. In those cases, cortisone injections are often given in an effort to ease symptoms. If the pain is still present, even after this treatment, further testing will likely be ordered by the physician.
Sometimes the cause of the pinched leg nerve is something a bit more serious, such as a bone spur or other medical condition that requires more aggressive treatment. If this is the case, the originating condition must be treated in order for the symptoms to resolve themselves. Once the condition causing the nerve compression is resolved, the patient should obtain relief and be able to resume normal activities.