What Are the Different Steroid Withdrawal Symptoms?
Steroid withdrawal symptoms can include dizziness, fatigue, intestinal upset, and headaches. These may occur as the body adjusts to the reduction in steroid supplementation and starts making its own steroids. Patients on steroid medications for even a few days can go into withdrawal when they stop. It important to start and stop the drugs under medical supervision, to limit the symptoms and decrease the chances of serious complications during withdrawal. People stopping high dose medications could develop a medical crisis.
A number of steroid hormones are produced in the adrenal gland, which sometimes doesn't meet the body's needs, for a variety of reasons. Patients may be put on steroids to supplement production. In other cases, a doctor deliberately raises levels of steroids in the body to treat inflammation. The body adapts to the medication by making fewer steroids, and when the medication is stopped, the adrenal gland needs to scramble to keep up.
Patients commonly experience gastrointestinal steroid withdrawal symptoms like nausea, vomiting, and diarrhea. These can be mild or severe, and may lead to an imbalance in electrolytes, which could cause complications. It is important to stay hydrated even when not feeling well. Some patients also experience loss of appetite, which can lead to weight loss. Rapid weight loss may cause other issues, like hair loss and poor skin.
Dizziness, fatigue, and lightheadedness are also symptoms of withdrawal from steroids. Some patients may also feel sluggish and can have trouble completing complex tasks. Headaches may develop, along with fever in some cases. Another sign of steroid withdrawal is aches and pains in the joints. These signs should resolve as the patient's body recovers and the adrenal gland begins kicking up steroid production.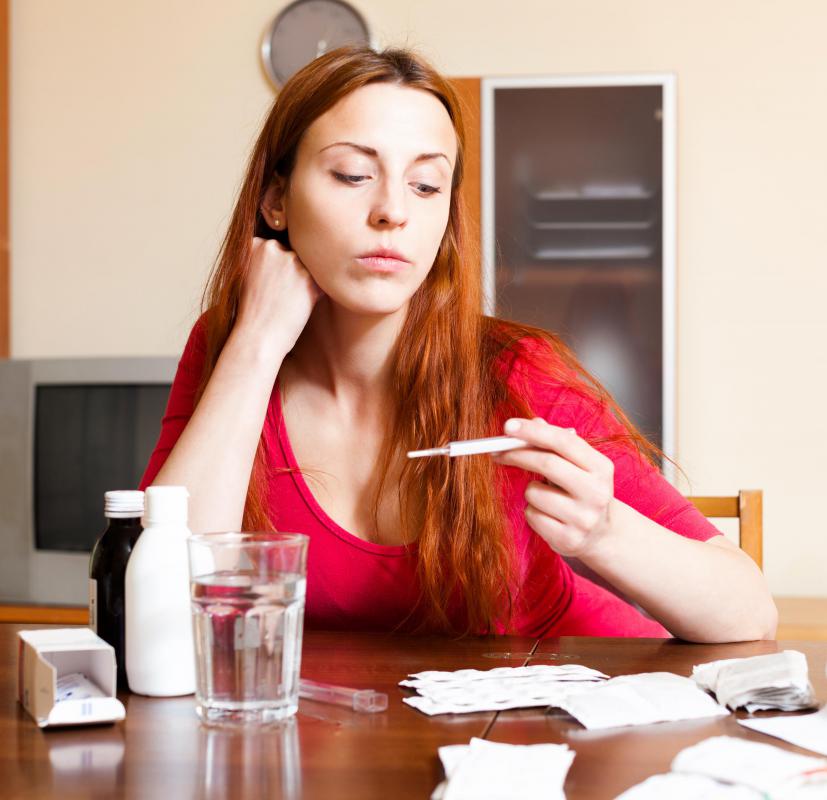 To minimize steroid withdrawal symptoms, doctors often recommend tapering off steroids. This involves slowly cutting the dosage over time to let the body adapt. In addition to dropping the dosage, the doctor can also space it more; patients might go to one dose every other day, for example. Gradual adjustment through tapering can allow people an opportunity to recover. If steroid withdrawal symptoms are severe, it may be necessary to slow the tapering even more.
An acute medical crisis can occur if a patient abruptly stops taking steroids. The adrenal gland might fall behind in hormone production, and the patient could develop adrenal insufficiency. Many of the symptoms are the same as those in regular steroid withdrawal, except that they are more severe and persistent.