What are the Different Reservoir Engineer Jobs?
There are generally two types of reservoir engineer jobs: surveillance or production engineering and simulation modeling. Both types of reservoir engineer jobs are part of petroleum engineering which deals with the development and maintenance of oil and gas fields. Geothermal engineering is another related branch in which reservoir engineer jobs are offered. This involves the development and maintenance of hot water or steam reservoirs.
Some of the responsibilities of a reservoir engineer include optimizing production rates and conducting simulation studies to locate potential reservoirs. These engineers also estimate the amount of reserves that are available in existing reservoirs and determine the performance of individual wells. Another part of the job is to analyze pressure data.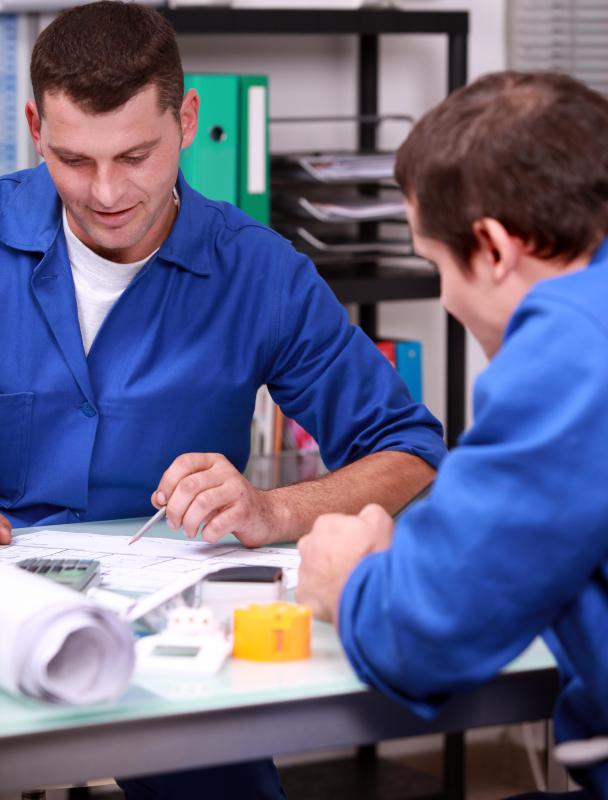 Surveillance engineering involves monitoring existing reservoirs. The main responsibility of the reservoir engineer in this context is to maximize the output of the reservoir without causing overproduction. Overproduction is simply producing more product than can be stored, transported, processed, or sold at a given time. This generally leads to wasted resources and shortens the lifespan of the reservoir.
In geothermal reservoirs, overproduction is avoided by injecting the extracted water back into the reservoir. This maintains pressure and allows the reservoir to be productive for a long time. Through surveillance engineering, a reservoir management program is designed so to maximize the lifespan of the reservoir. Some of the tools utilized in surveillance engineering include decline curve analysis and material balance monitoring.
Simulation modeling involves finding and examining potentially viable oil, gas, or geothermal reservoirs. The main responsibility of the reservoir engineer is to determine whether a new oil field, gas field, or hot water reservoir has enough resources and a long enough lifespan to allow for drilling a well. The expenses in drilling and maintaining the well are weighed against the potential income generated from the newly discovered reservoir. Only reservoirs that have a lot of resources are considered for drilling.
An oil platform requires a huge investment from the company. It is up to the reservoir engineer to correctly model the potential oil reserve and make a determination of whether it is viable to drill. The model usually takes into account the estimated reserve level, reservoir characterization studies, and petrophysical studies. Most of the studies are designed and carried out by the reservoir engineer. All reservoir engineer jobs require a background in engineering, whether it is peterochemical engineering, chemical engineering or mechanical engineering.