What Are the Different Causes of Tooth Pain?
Tooth pain can be caused by a dental cavity, a tooth or gum infection, or some sort of trauma to the tooth. In some cases, however, what may appear to be a toothache is actually referred pain from the jaw, sinuses, or ears. Individuals who experience persistent tooth pain should see a dentist who can help determine both the source of the pain as well as a mode of treatment. It should also be noted that, in some cases, tooth pain can itself cause referred pain in other parts of the body. For example, an individual with a decayed molar may actually begin to experience headaches, facial pain, or earaches. There is also the possibility that the pain may be related to a more serious health condition.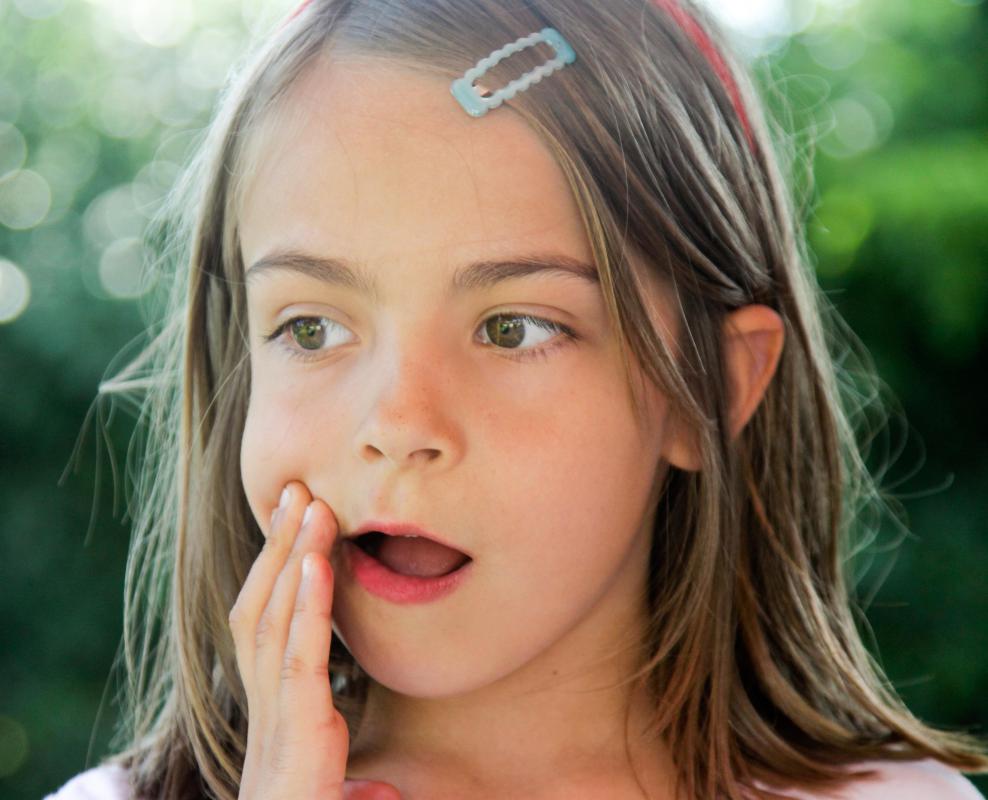 In many cases, tooth pain is the result of the tooth pulp being irritated. This irritation may be the result of tooth decay or an injury to the tooth that has caused it to crack and expose the pulp. Gum disease may also contribute to tooth pain, as may an impacted tooth. In general, it is very important for individuals who are suffering from a decayed or damaged tooth to get dental attention so as to prevent infection or damage to the jawbone.
Individuals with tooth pain caused by a dental problem or pain that they suspect is being caused by a dental problem are frequently advised to use one of several home remedies until the tooth can be treated or extracted. These may include regularly rinsing the mouth with warm salt water and using over-the-counter pain medication. It is important to note, however, that a decayed tooth should not be neglected, as any infection that results could spread throughout the body, causing significant damage to the sufferer's health.
There are several other conditions that may contribute to tooth pain and can in some cases make it difficult for sufferers to determine the source of their discomfort. For example, sinus infections can sometimes result in a toothache, even though the sufferer is not actually experiencing a dental problem. Individuals who suffer from jaw alignment problems, such as temporomandibular joint disorder (TMJ), may experience what feels like a toothache. In some cases, an individual who is experiencing reoccurring jaw and tooth pain may in fact be suffering from angina, a potentially serious heart condition. For this reason, if a dentist is unable to determine the source of dental pain, a sufferer should speak to his physician about his symptoms.