What are the Different Biochemist Jobs?
A biochemist studies the minute details of living things, including the processes and systems that make those living things work. Biochemistry is the science that allowed humans to map out the human genome. Biochemistry is also responsible for finding new drugs, such as antibiotics and cancer treatments. Some biochemist jobs even occur in the agricultural field, working on toxic waste and environmental testing.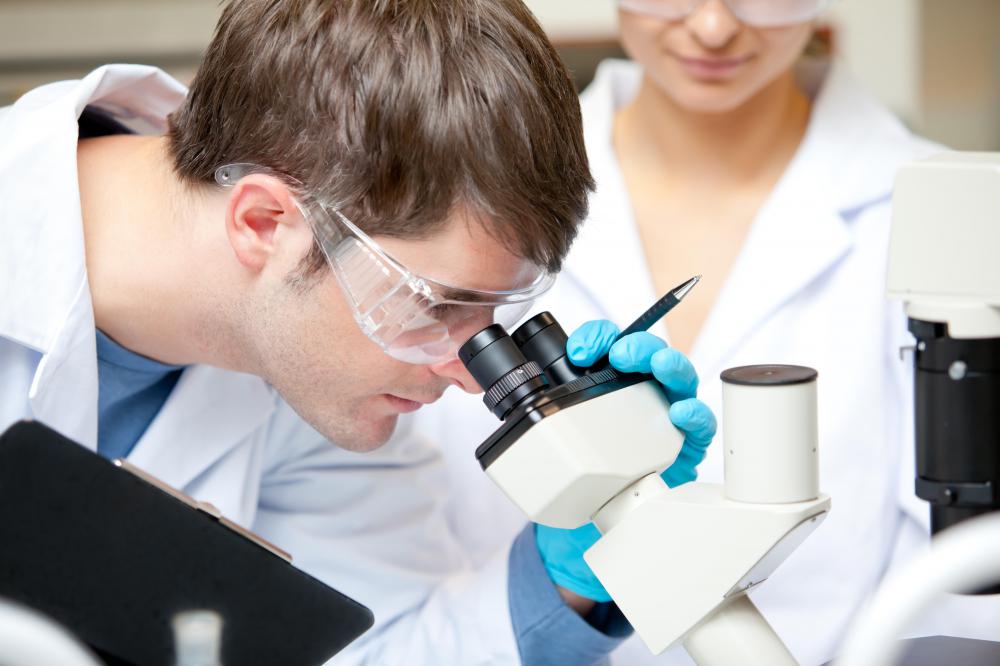 Biochemist jobs are often found in the research sector. This includes studies performed by private institutions as well as government organizations. To have a biochemistry career in research, a doctorate or the international equivalent is usually required. People with master's degrees often obtain biochemist jobs in applying research, teaching or product development. Those holding less than a master's degree or the international equivalent find work as laboratory technicians, technical salespeople or assistants to those who perform research.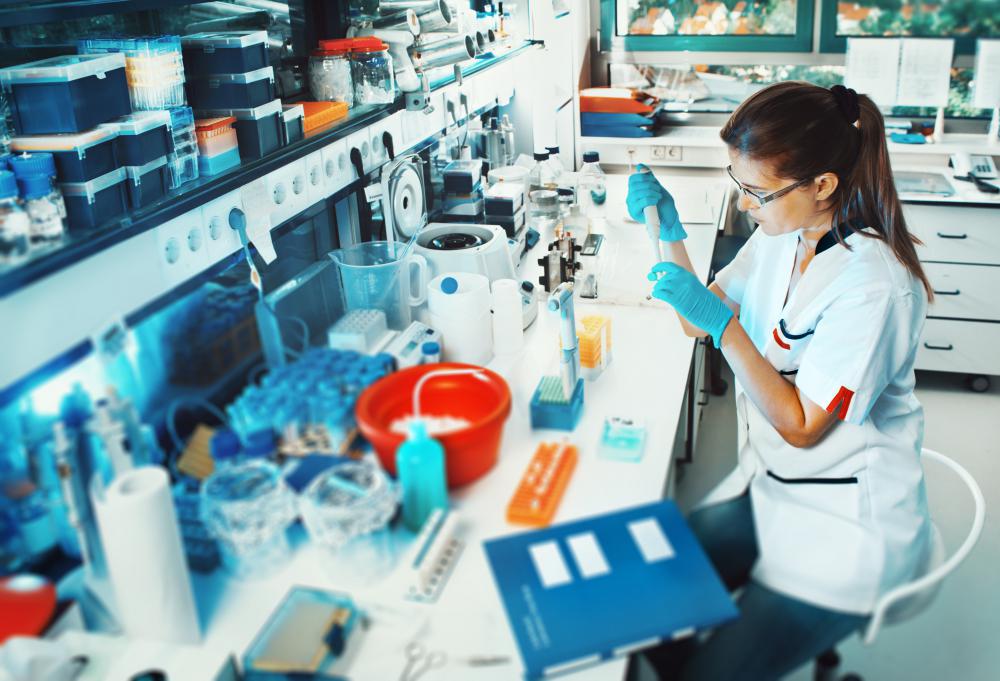 Anyone who is seeking a biochemist job should be able to communicate well verbally as well as in writing. Depending on the job, an employer may also look for knowledge of business and marketing, as well as management and self-directed initiative. Biochemistry jobs in the field may have certain physical requirements, such as being able to withstand extreme temperatures and being able to lift a certain amount of weight. Patience, as well as the ability to take clear and concise notes on findings, are also highly valued traits among applicants for a biochemist job.
Biochemist jobs are part of an overall category known as biological sciences. Biochemistry, biology, microbiology, botany, physiology, ecology and wildlife biology are all part of this category. Biochemists often have a specialized education in one or more of the other related fields which may further their search for a biochemistry job. The work conditions and hours of a biochemist job may differ depending upon what type of job a person obtains.
Biochemist jobs found in the realm of biochemistry research are often 40-hour a week jobs that require very little risk of health hazards. If a scientist works in a biochemistry lab where toxic or hazardous substances are present, safety precautions are usually very strict. Biochemist jobs in the field often involve a variety of temperatures and strenuous physical activity. Most biochemistry research is funded by grant money, and many biochemistry jobs require an applicant to know how to write a grant proposal.