What Are the Best Tips for Tick Control in a Yard?
Among the best tips a person may use when trying to control ticks in a yard are those that involve keeping grass and plants well trimmed to allow sunlight through to reduce humidity near the ground. Getting rid of debris and yard elements that attract animals may prove helpful as well. Additionally, a person may find tips involving the use of chemical pesticides to control ticks helpful.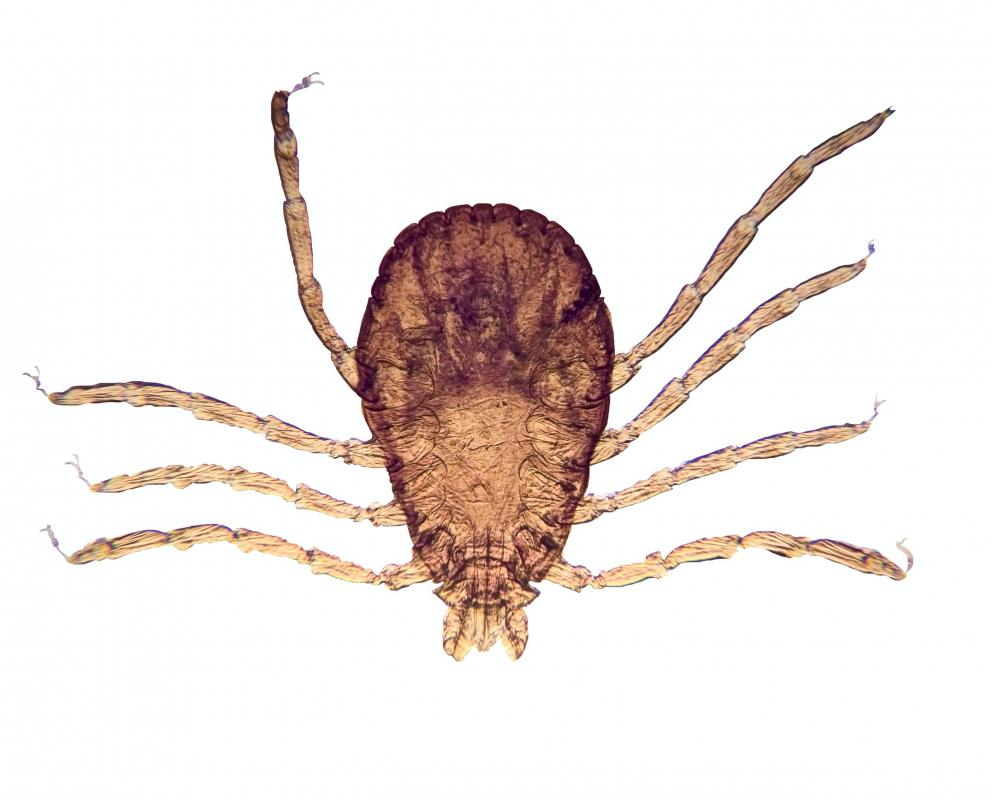 One of the best tips for tick control in a yard is to start with the yard environment. This means taking steps to eliminate places in which ticks can hide and thrive. An individual can accomplish this by keeping the grass in his yard trimmed to a low height, about 3 inches (7.62 centimeters) at most. It may also prove helpful to keep hedges, trees, and other plants trimmed enough that sunlight can easily penetrate through them. This also helps to reduce humidity near the ground, which may serve to discourage ticks.
Debris provides good places in which ticks can hide, so removing it may help deter ticks. Some of the best tips for tick control in a yard involve getting rid of leaf piles and cutting back brush in and around the yard — even weeding can help. Interestingly, these efforts may prove beneficial not only for discouraging ticks, but also for discouraging the presence of some of the animals on which they feed. For this reason, it may also prove helpful to locate woodpiles and birdbaths to a far end of one's yard, away from the house, or get rid of them altogether.
Another tip for tick control in a yard involves discouraging the presence of wild animals that may attract or carry ticks. Such animals might enter an individual's yard because of the presence of food and garbage, for instance. For this reason, a person may do well to avoid placing pet food outdoors where the animals can have easy access to it. Likewise, using tightly lidded trash cans may make it difficult for the animals to feed on garbage and thus may help discourage their presence.
Pesticides may also prove helpful for tick control in a yard. There are many types of pesticides that are useful for tick control, and a person can choose based on the type of ticks he is dealing with and the parts of his yard he needs to treat. It is also critical to consider the chemical's effect on the environment as well as on human and animal health when making a choice. Additionally, an individual may find that some chemicals are only approved for use by licensed exterminators.