What Are the Best Tips for Roasting Beef Tenderloin?
Roasting beef tenderloin is, by far, the most recommended way to highlight its tenderness and juiciness. Many chefs start roasting beef tenderloin by giving it a dry rub of seasonings. These flavor enhancers could be as simple as salt and pepper, or more complex, like rubbing garlic cloves and onion on the skin, followed by a dusting of cumin or paprika. Since it is already tender, this cut of meat will not need to be touched by a meat hammer before cooking.
Though considered the tenderest and leanest cut, tenderloin is not the most flavorful. Instead of a dry rub, some bathe the meat in a marinade to impart more flavor. These marinades can be themed to accompany various side dishes, such as an Asian-tinged ginger, soy and garlic marinade, with some oil to keep it coated. Common marinades for roasting beef tenderloin might include ingredients like mustard, brown sugar, minced garlic, Worcestershire sauce, soy, citrus juice and fresh herbs like cilantro and basil. This coats the meat in a covered bowl that is refrigerated for at least an hour or at the most overnight.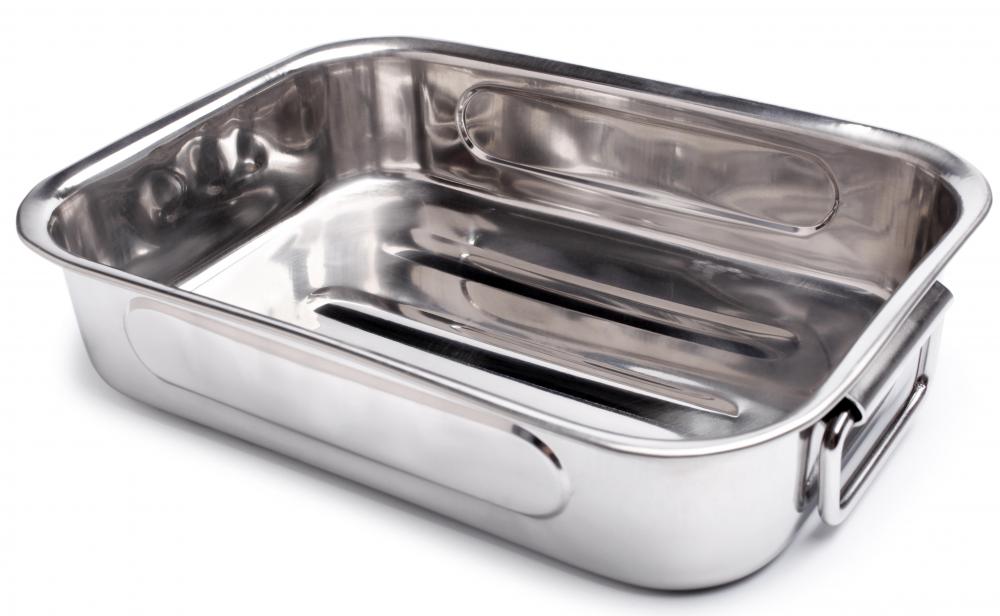 When it is time for roasting beef tenderloin, gourmet chefs often will sear it in a hot, lightly oiled pan, perhaps with some herb sprigs, while the oven is heating up to 500°F (about 233°C). After all sides are lightly crisped, the meat should go onto a roasting pan and into the oven. Often, cooks will immediately turn down the oven temperature to 450°F (about 230°C) when the meat goes in, which should result in the meat taking at least 15 minutes per pound to finish. When this roast is 145°F (about 63°C) on the inside, it will be medium rare. To properly gauge this, many will insert a meat thermometer into the tenderloin as it goes into the oven and then merely monitor the thermometer until the meat has reached the desired temperature.
A popular and more cost-effective alternative to roasting beef tenderlion is using the same cut of meat from a pig. This pork tenderloin is equally as tender, though similarly lacking in flavor compared to other cuts. For both of these roasts, chefs attempt to up the fancy factor by cutting them into connected quartered panels, lengthwise, and then stuffing the folds with various ingredients like stuffing, cheese and vegetables. The tenderloin can then be rolled back up, strung shut and roasted as usual.