What Are the Best Tips for Making a Healthy Breakfast Smoothie?
When making a healthy breakfast smoothie, soy milk or reduced fat milk may be substituted for whole milk, while lactose free milk is an option for individuals who are lactose intolerant. Although fruit smoothies may be more common, fiber-rich vegetable smoothies may be a good alternative for health conscious individuals. Yogurt smoothies offer the benefit of live and active cultures, and may be chocolate or vanilla-flavored. To incorporate extra nutrition into a smoothie, protein powder or other supplements may also be added. In addition, adding a packet of flavored instant breakfast mix may also boost the nutrition of a smoothie.
Fruit smoothie flavors such as mixed berry are generally a healthy choice, as berries are enriched with vitamins A and C. Frozen mixed berries may be stored in the freezer until ready to use. Alternatively, fresh strawberries, blueberries and raspberries may be an option for a healthy breakfast smoothie that is rich in antioxidants.
Not all healthy breakfast smoothies are made with fruit. Chocolate lovers may prefer the taste of a chocolatey breakfast smoothie combined with a nutritional supplement. For chocolate flavoring, a package of chocolate pudding mix may be used. Those who are on sugar restricted diets may want to use a sugar-free pudding mix. A vanilla smoothie may be made with fresh milk, vanilla yogurt or pudding mix and a dash of vanilla extract.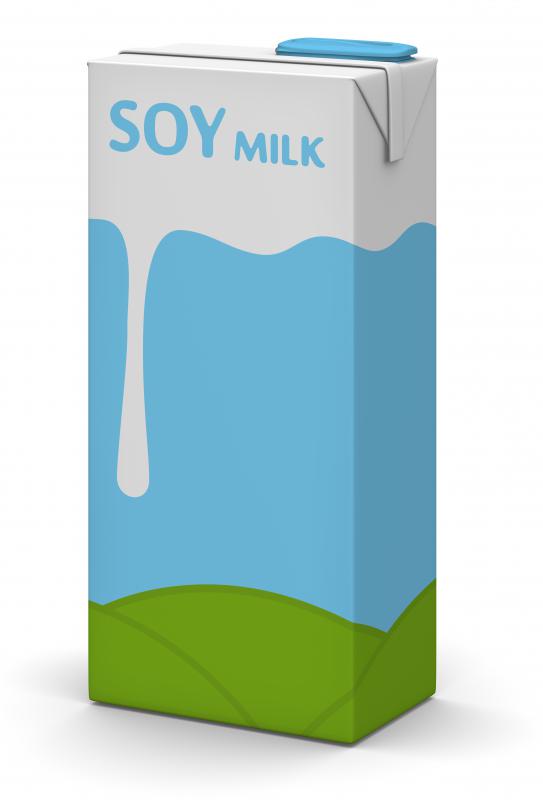 Some people prefer to combine bananas with chocolate for a healthy breakfast smoothie. Bananas contain a healthy amount of potassium, while chocolate flavored yogurt adds calcium and probiotics. For those who experience symptoms such as bloating or gas from consuming yogurt, another option is to mix the powder from a probiotic capsule into a healthy breakfast smoothie.
When making a healthy breakfast smoothie, some prefer to use soy milk in place of cow's milk. Soy milk is believed to contain more fiber and protein than cow's milk and may be more digestible for some. To boost the nutritional value, supplements may be added to the soy milk smoothie. Protein powder and flax powder are two choices to consider.
To mix things up, some prefer to add vegetables to create a healthy breakfast smoothie. Carrots and carrot juice are high in antioxidants and may be a good way to incorporate more fiber into one's diet. A healthy breakfast smoothie may also be made with raw green vegetables such as kale or spinach, or green vegetable powder.