What Are the Best Tips for Maintaining Firefighter Fitness?
As a firefighter, it is exceptionally important to stay in good health and maintain firefighter fitness, as the job will often be physically demanding, not to mention dangerous. In order to maintain proper firefighter fitness, it is advisable to follow many of the same steps any person wishing to stay in good health would take. First and most importantly, it will be important to develop a healthy diet and adhere to it. Regular stretching routines will also be exceptionally beneficial, as stretching can help prevent injuries, especially during physical activity.
Firefighters tend to do a significant amount of heavy lifting, which means a core workout is an important part of firefighter fitness. A core workout will strengthen the muscles that support the spine, including the lower back muscles, the hip and groin muscles, and the stomach muscles. Such a workout will not only help prevent injuries and support the spine, but also improve balance and mobility. This should be a workout around which other workouts or exercise routines are built. Upper body strength is also very important, but if the core muscles are not strong enough to support the strain placed on upper body muscles, the firefighter will be more likely to become injured.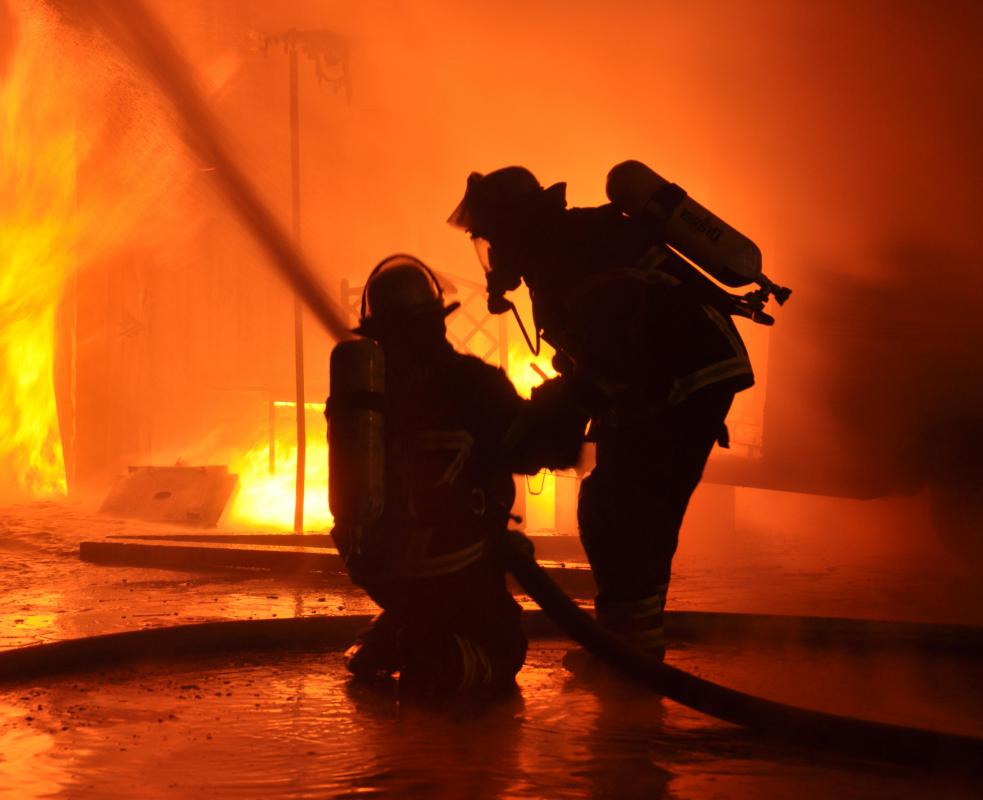 It is a good idea to do some research into local laws or regulations regarding firefighter fitness. In many cases, a firefighter will need to pass a physical test in order to become a firefighter in the first place, but will also have to re-take the test periodically to ensure he or she is maintaining proper firefighter fitness. Researching the various requirements can help the firefighter develop a strength training program that will prepare him or her for the rigors of the test, not to mention for daily functioning as a firefighter.
Aerobic activity is also an important part of firefighter fitness. Firefighters routinely need to climb ladders and stairways, often while wearing very heavy equipment as well as gas masks. The firefighter may also be exposed to poor air quality. An aerobic workout will ensure the firefighter is prepared for these job duties, as the lungs will be strengthened, as well as heart functioning. If at all possible, the firefighter should avoid smoke inhalation on the job and avoid smoking cigarettes or other tobacco products off the job. Riding a bicycle indoors or outdoors is a great way to get an aerobic workout without putting too much strain on the knees. Running is another good aerobic workout, but it can be hard on the knees.