What are the Best Tips for Buying an Exercise Ball?
When buying an exercise ball, it is important to consider the size of the ball, the amount of weight that it can accommodate, and whether it comes with instructional materials. Many types of exercise balls also need to be pumped up with air from time to time to remain effective. If this is the case, buying an exercise ball kit that includes the pump may be the best way to go. Those who regularly work with a physical therapist or personal trainer can ask for recommendations for certain brands that may be better than others. Otherwise, be sure to take a look at customer reviews online before buying an exercise ball.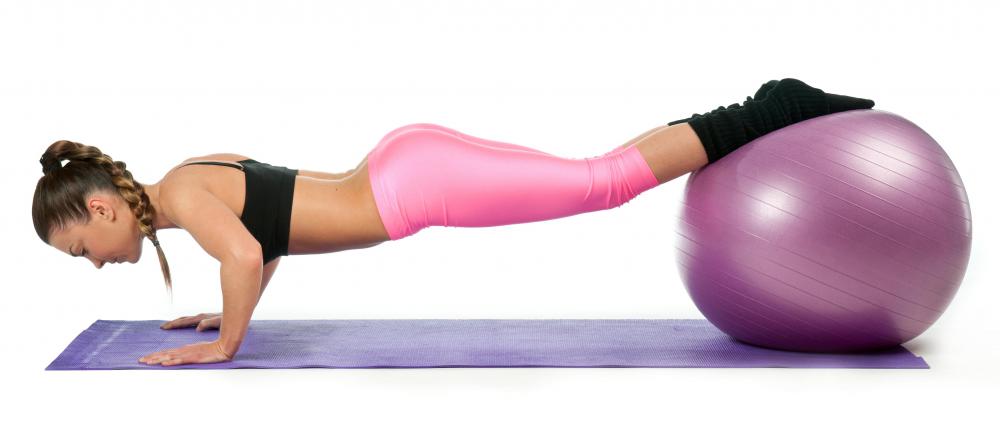 In most cases, the packaging for an exercise ball will indicate how much weight it can support and it might also include information on what height ranges it best accommodates. It is important to at least make sure that the exercise ball can support one's weight before making the purchase. Then buying an exercise ball comes down to choosing the right size.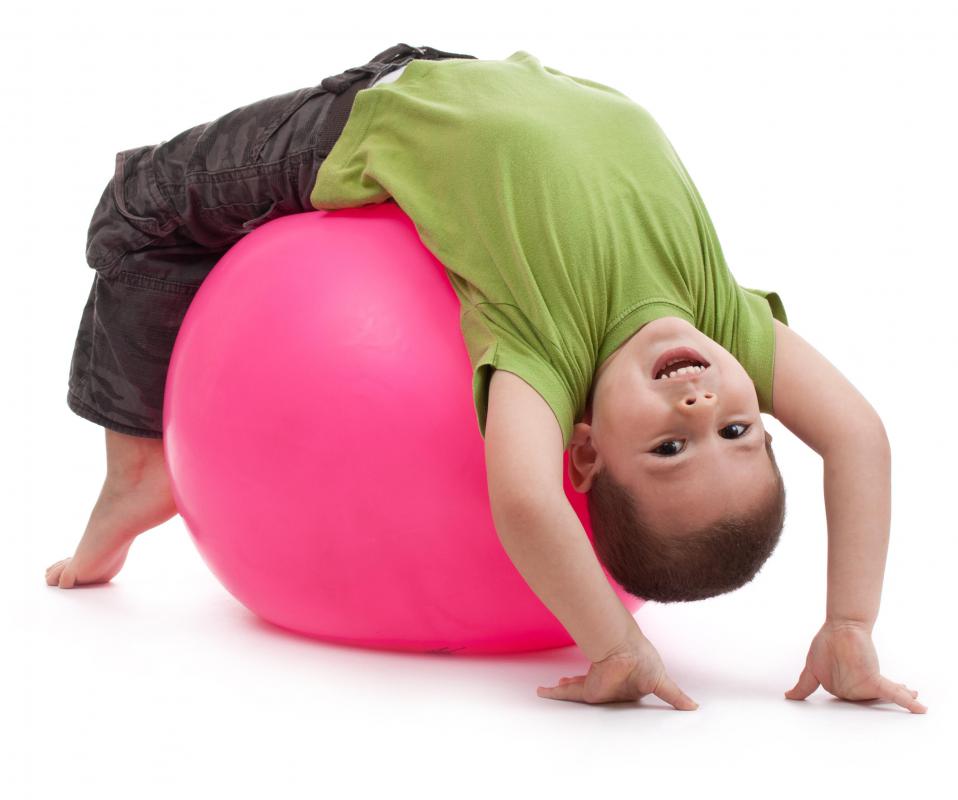 For those who are 5 feet tall (about 152 cm) or shorter, choose an exercise ball with a diameter of 17 inches (about 45 cm). Some of the most common diameters for exercise balls are 21 inches (about 55 cm) and 26 inches (about 65 cm). These smaller of these two sizes is appropriate for use by people who are between 5 feet, 1 inch tall (about 155 cm) and 5 feet, 8 inches tall (about 173 cm). The larger of these two sizes is appropriate for use by people who are between 5 feet, 9 inches (about 175 cm) tall and 6 feet, 2 inches (about 188 cm) tall.
There are two more sizes for people who are very tall. These sizes are, understandably, less common. Furthermore, people who are extremely tall also need to make sure that they can find an exercise ball that can support their weight.
Before buying an exercise ball, go to a fitness equipment store and try a few out. In addition to following the rubrics for finding a ball that matches one's height and weight, it is also important to find a ball that offers the right amount of resistance. It also makes good sense for novices to purchase an exercise ball that comes with exercise guides, either in the form of printed material or videos.