What are the Best Tips for Bathroom Cabinet Refacing?
There are several tips to make the job of bathroom cabinet refacing easier for the homeowner or the professional contractor. In order for the project to be completed correctly, it is essential to have the proper tools and supplies gathered, know how to prep the cabinets, and be able to follow simple instructions for the installation of the cabinet doors and hardware. This type of home improvement involves removing the old cabinet face or doors and either choosing new ones that fit well with the existing internal cabinetry, or refinishing the existing doors. In most cases, the new cabinet faces can be purchased from a home improvement store, though some people choose to order custom cabinet doors for their bathrooms. Any type of bathroom update, such as refacing the cabinets, is an excellent way to add value and beauty to the home.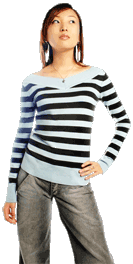 When taking on a bathroom cabinet refacing project, it is important to have the necessary tools and supplies gathered before beginning. Some of the basics include screwdrivers, veneer, stain, and polyurethane. If the cabinet doors are going to be completely replaced, stain for the interior of the cabinets, new hardware, the doors themselves, and basic tools are needed. In either case, it is important to select a moisture-proof finish for the cabinets.
The next step in bathroom cabinet refacing is to prep the cabinets for the work to be done. This includes removing both the cabinet hardware as well as the cabinet doors from their hinges. Many home improvement experts suggest this a good time to clean the interior cabinet, allow it to dry, sand, and apply a new coat of stain to the surface. The stain can dry while the rest of the project is completed. Sanding the surface of the old cabinet doors is also necessary to prepare them for application of the veneer adhesive.
Once the cabinet doors are prepared, the veneer glue should be applied in a thin coat to the surface of the doors, and the pre-cut veneers should be carefully laid over and pressed to seal. It is important to only apply the glue to the cabinet door being refaced at that time. After the adhesive has dried, the doors should be stained the chosen color and coated with polyurethane to seal moisture out. Once the doors and the cabinet interiors have dried, the doors may be rehung using new hinges. The bathroom cabinet refacing project is completed by the installation of the new cabinet hardware.