What Are the Best Ideas for Fennel Salads?
One of the most popular ways to make fennel salads is to thinly shave a fennel bulb, creating thin strips or leaves that can easily be placed in a bowl containing lettuce or other leafy green vegetables. Arugula is often placed in fennel salads, as the taste of the leaves pairs well with the freshly sliced fennel. Placing fresh thyme and parsley leaves in a fennel salad is also popular, and creates an aromatic, floral scent and taste. Lemon juice, freshly squeezed orange and thinly sliced or diced apple are also common ingredients in fennel salad recipes.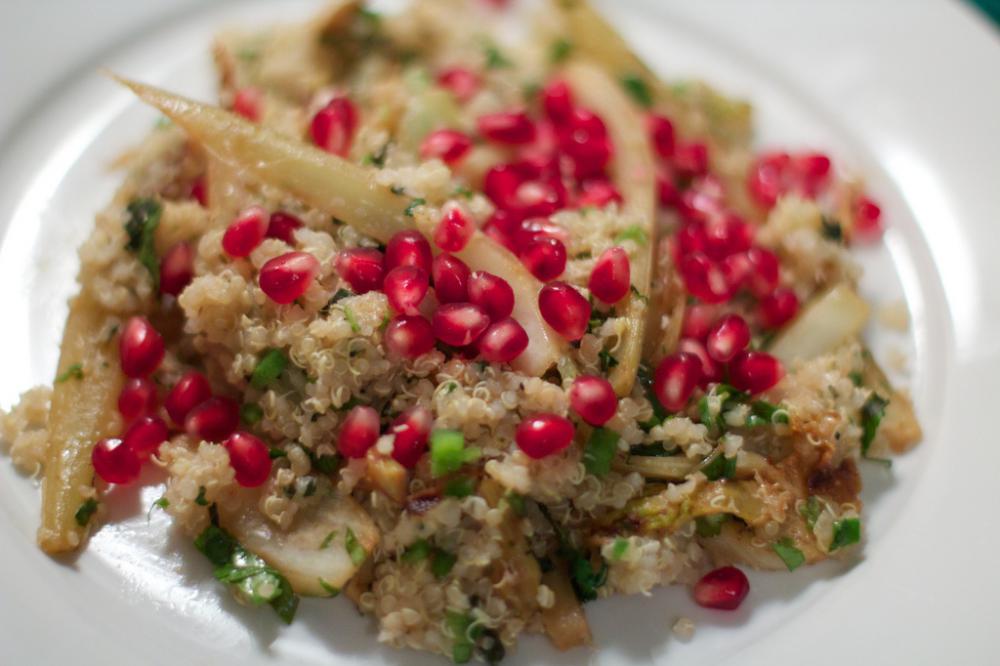 A potato or apple peeler is often used to shave off thin slices of the fennel bulb to add to a fennel salad, creating a leaf type look and texture. Sometimes a fennel bulb may be diced and thrown in a salad containing red leaf lettuce or romaine lettuce, but due to the harder texture of diced fennel this option is less common. Thinly grated carrots, diced celery and sesame or sunflower seeds are all popular additions in fennel salads and add bulk and texture to the dish. Although lettuce can be used, many fennel salads call for arugula and spinach leaves as the leafy green vegetable, as well as marinated kale and collard greens.
Fresh herb leaves like parsley, basil and thyme leaves are popular additions in fennel salads, and pair well with arugula and the thinly shaved fennel bulb. It isn't uncommon to add mint leaves in a fennel salad, creating a floral taste and aroma. More often than not, most fennel salads contain a light dressing of olive oil and vinegar, yet some recipes may leave out the dressing all together. Freshly squeezed lemon juice and orange juice are sometimes added to the dressing, if using, and drizzled over the salad.
Adding fresh or dried fruit is another good option for fennel salads, creating a sweet taste and crunchy texture in each bite. In some fennel salad recipes containing fruit, freshly diced or thinly shaved apple is tossed with the sliced or shaved fennel, arugula and desired salad dressing. Dried fruit like cranberries, raisins and goji berries are also popular fruit additions in a fennel salad and add both taste and nutrients like vitamin C, fiber and antioxidants. Adding cooked meat like chicken, shrimp or diced steak provides a heartier texture, creating a salad that serves well as a main course.