What are the Best Bathroom Tile Ideas?
One of the best bathroom tile ideas is to first think a lot about different color, size and pattern options. Choosing tile styles for the bathroom based mainly on current trends is not wise in terms of value for the money spent. Up-to-date, fashion-forward bathroom tile ideas are preferred over ones that will soon become outdated. A more versatile tiled bathroom with a wide appeal is better for the home's future resale value, and trendy accessories can still be added and easily changed when needed. Choosing a design that appeals to many tastes doesn't and shouldn't mean you can't choose bathroom tiles you love.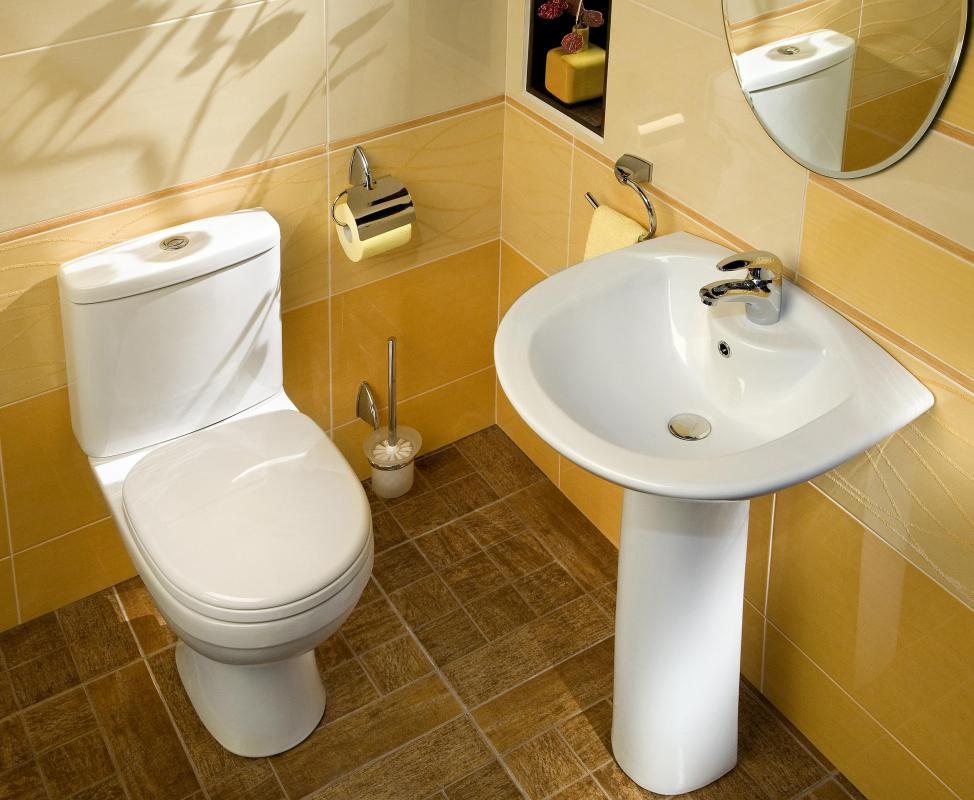 Rushing the choice of tiles can sometimes lead to regrets about the color though. For instance, a tile sample of vivid green may seem like the ideal, refreshing-looking choice while softer greens may appear as not interesting enough. Yet, much like many paint colors, the effect of an entire wall or large portion of the room done in brighter-colored tiles may seem overwhelming to the eye to the point of looking cheap or gaudy. Paler tile colors tend to have a more sophisticated look, yet if you don't choose coordinating tile trim in an attractive color or design, the result may lack interest.
Bathroom tile ideas involving both soft color and texture can solve the problem since they can be interesting, yet tasteful. Soft tones with the shine of a glass finish can also be relaxing and spa-like. It's important to think of the feeling you'd like in the room because understanding that can be a guide in selecting both colors and finishes in bathroom tile. Some renovators know that they want a beach theme, but fail to look at how the mood could be translated in color and finish. Rather, they end up with too literal of a focus such as by choosing tiles with beach motifs, which they end up being tired of fairly soon.
Looking at tile design showrooms and bathroom decorating magazines can inspire the perfect compromise between too plain and too overwhelming of tile designs and colors. If you love brighter colors or "louder" designs and don't wish to only feature these in changeable accessories, consulting professional sources for bathroom tile ideas is a good idea. You're likely to discover interesting methods of incorporating standout, unique tiles within a neutral, yet exciting background design.