What Are the Benefits of Black Castor Oil for Hair?
Black castor oil is similar to standard castor oil and differs primarily in the processing, as it is raw, unrefined, and darker in color. Since it is unrefined, it is believed that this oil holds more nutrients, which may further mean using black castor oil for hair may be more effective than using a refined option. There are several benefits associated with black castor oil including cleansing the scalp, improving scalp circulation, and fighting infection. It is, however, most commonly used to improve hair growth.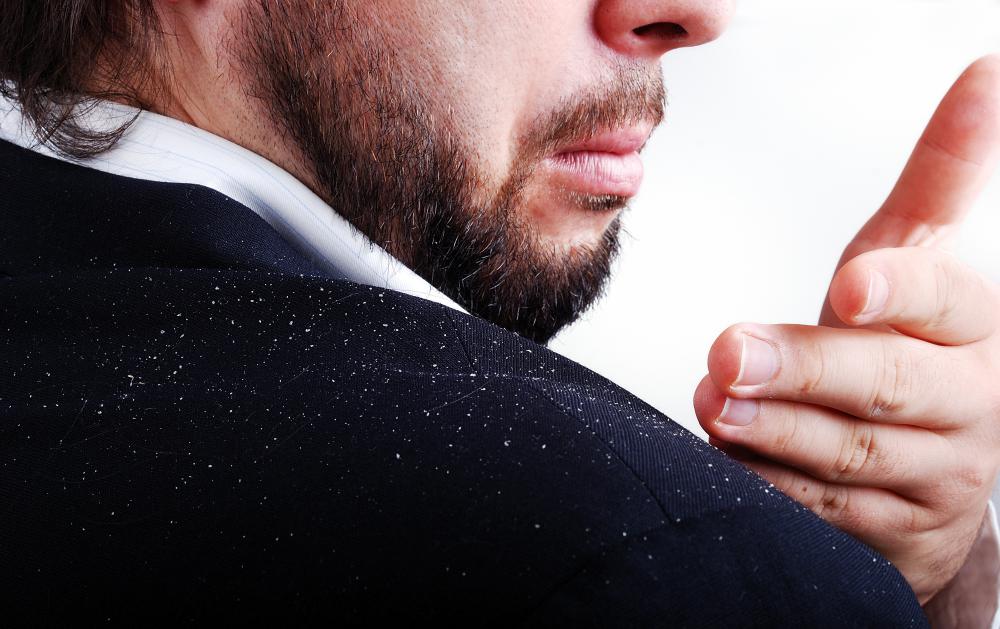 As with many types of hair oil, black castor oil may be effective in cleaning the scalp of excess dirt and oil. It may also aid in removing cradle cap, lice and dandruff. For optimal cleansing benefits, it is typically recommended to massage the oil in the scalp for a few minutes and leave it in for approximately 30 minutes before washing the hair and scalp as normal.
Using black castor oil for hair may improve scalp circulation, even more so when massaged into the scalp. This, in conjunction with the moisturizing benefits of the oil, may prevent breakage and strengthen hair. The proteins, vitamin E and minerals found in the oil further aids in smoothing the hair cuticles and preventing spit ends. This in turn softens the hair and adds a healthier looking shine.
Unlike some hair oil, black castor oil contains anti-fungicidal, anti-inflammatory and antibacterial properties. This means that using black castor oil for hair may prevent infections on the scalp, such as ringworm, peidra and follliculitus as well as other viral, bacterial and fungal infections. Its ability to fight infection may aid in combating hair loss as a result of infections of the scalp.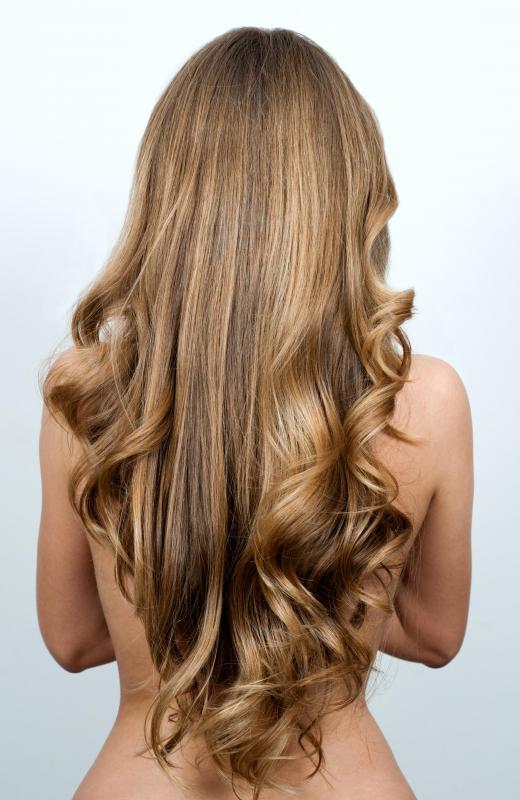 Perhaps one of the more popular uses of black castor oil for hair is its purported ability to improve hair growth. This belief comes from a culmination of its other hair benefits as well as the high concentrations of protein, vitamin E, and fatty acids. It is believed that the cleansing properties allow the hair follicles to grow without any blockage slowing it down. Improved circulation may provide more nutrients to the follicles and speed hair growth. Infection-fighting properties may also lessen the chances of external factors impeding hair growth.
Fatty acids may also lock in moisture and also prevent breakage. This may also help hair grow thicker, giving the appearance of longer, healthier hair. While there are several informal claims that these benefits in fact aid hair growth, as of 2011 there is little scientific evidence that supports them.