What are Thai Massage Mats?
Thai massage mats are floor mats available to provide cushioning during a Thai massage session, where a practitioner moves a client through a series of poses to stretch the body. This massage technique also includes bodywork moves to loosen the muscles and address tension. Traditionally, the massage therapist works directly on a floor, and a mat is useful for insulation from cold floors, as well as padding to make people feel more comfortable. Along with mats, therapists also use pillows to position their clients during the massage.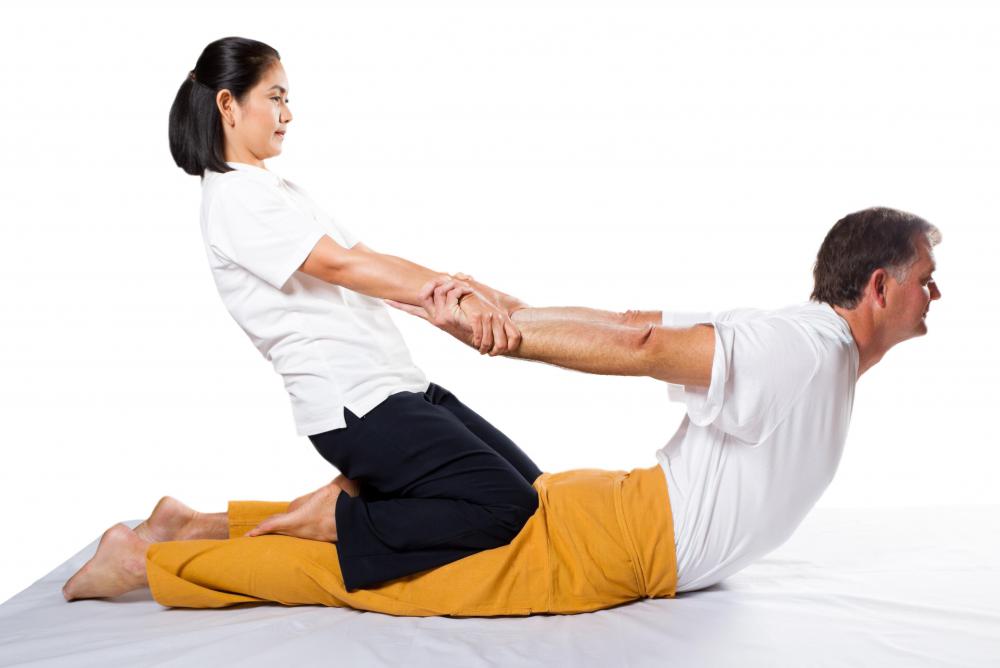 A basic Thai massage mat is large enough to comfortably accommodate a reclining adult, with some excess so the therapist will fit on the mat as well. In Thailand, kapok fiber is often used for filling, while in other regions cotton and artificial batting may be used. The density of the filling can make the mat smooth or hard. Some mats have a quilted design or are made from a series of tubes to prevent the filling from drifting and creating lumps.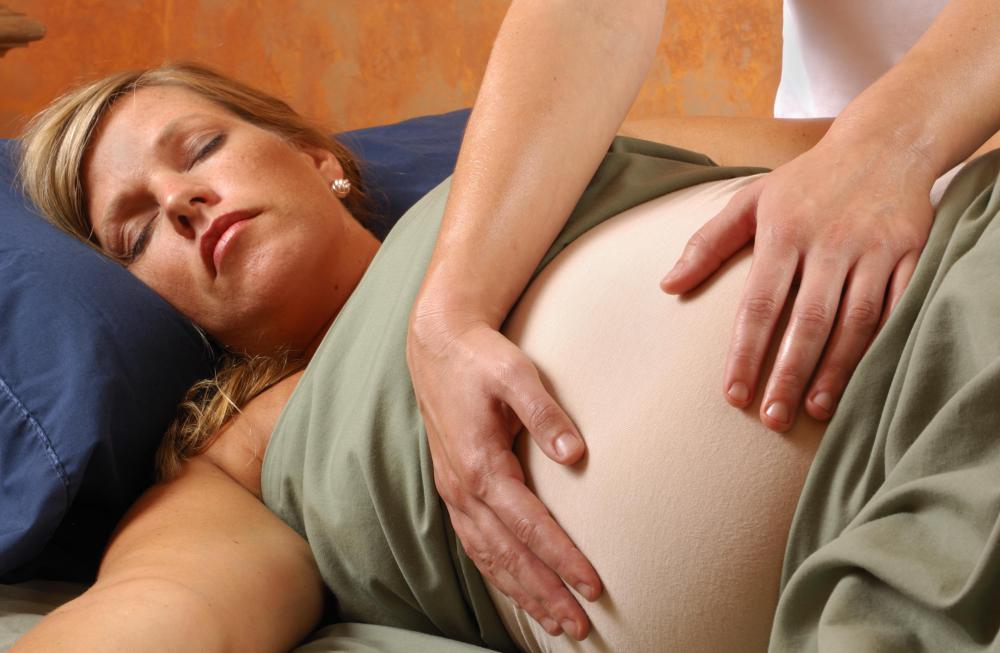 The mat rolls up when not in use, and typically accommodates a cover people can change between clients for hygiene reasons. Some come with fabric loops people can use to secure a rolled mat, making it easier to store and transport. Thai massage mats come with a variety of upholstery designs including traditional fabrics and patterns, as well as more neutral color schemes.
Want to automatically save time and money month? Take a 2-minute quiz to find out how you can start saving up to $257/month.
Any massage involving floorwork can be done with Thai massage mats, as they are multipurpose. Some mats come with their own coordinating pillows, while in other cases, people may need to buy pillows separately. Pillows are useful as props during the massage, allowing therapists to position their clients precisely for various therapeutic moves. For Thai pregnancy massage, the pillows are useful for providing support to prevent pain and strain during the massage.
People can purchase Thai massage mats through catalogs and massage suppliers, or directly at massage schools and some massage studios. It is also possible to order mats from Thailand. Numerous companies employ traditional artisans who produce mats, pillows, covers, and other massage accessories. Costs are variable depending on the size and composition of the mat. A durable, strong mat can last throughout a massage career, and many practitioners view their mats as important business investments. People should be aware that the padding tends to soften and compact with use, changing the look and feel of Thai massage mats over time.