What are Tanning Goggles?
Tanning goggles are small plastic eyeglasses with dark lenses that are worn to protect the eyes during indoor tanning. Indoor tanning is a process that uses ultraviolet radiation, similar to the rays given off by the sun, in order to change the color of the skin's outer cells and mimic the appearance of natural sun exposure. People may receive this exposure indoors by getting into an apparatus surrounded by ultraviolet light bulbs, such as standing in a tanning booth or laying down in a tanning bed. The ultraviolet rays that give the skin a tan color may cause damage to the eyes, so it is generally recommended for people who tan indoors to wear protective goggles.
The skin of the eyelids tends to be much thinner and more delicate than the skin on other areas of the body. Since the eyelid skin is so thin, it does not offer much protection for the eyeballs when the eyes are closed during indoor tanning, as the ultraviolet rays can penetrate though the eyelids and reach the eyes themselves. Wearing tanning goggles can help prevent the ultraviolet tanning rays from coming into contact with the eyes. Protective goggles are typically provided by indoor tanning establishments and are designed to be small and cover only the eyes themselves without obscuring the undereye area in order to prevent pale undereye circles.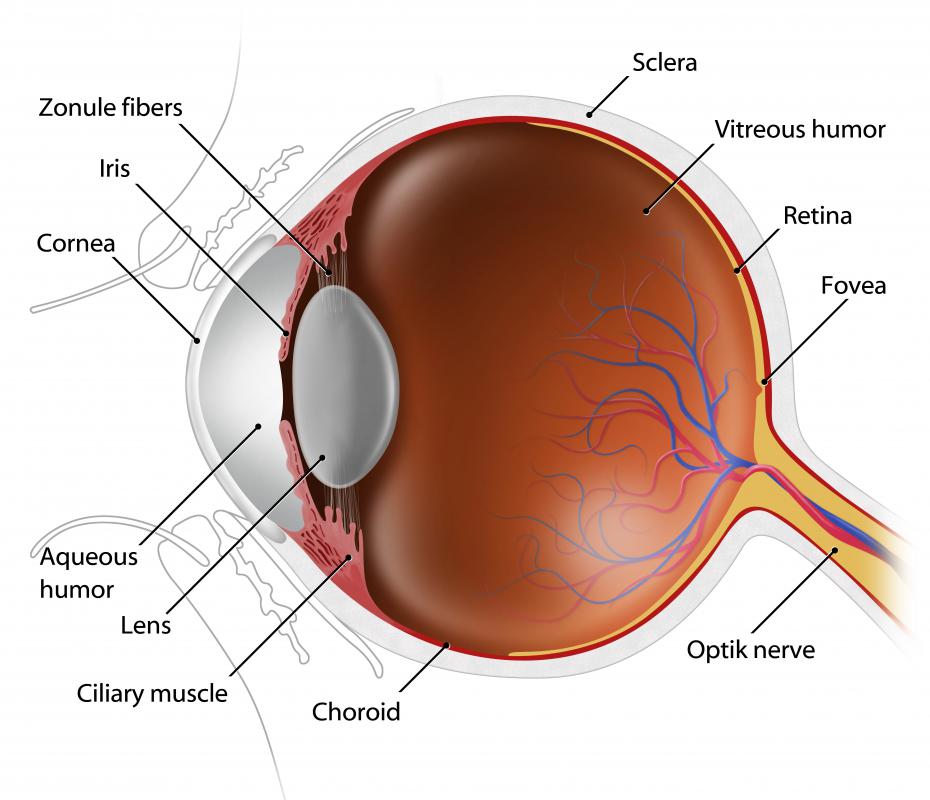 The primary purpose of tanning goggles is to protect the eyes against both short- and long-term damage. The ultraviolet rays used in indoor tanning are positioned much closer to the body and tend to be more potent than the ultraviolet rays from the sun. When the eyes are exposed to close contact with these strong ultraviolet rays, a variety of vision conditions can result.
One of the most common risks of indoor tanning without wearing protective tanning goggles is burning of the corneas. The cornea is the clear membrane that covers the pupil and iris. When the cornea is burnt from ultraviolet ray exposure, it can cause conjunctivitis, a condition that results in blurred vision, crustiness from excessive mucus from the eye, and a painful burning sensation. Conjunctivitis can generally be treated with eyedrops to reduce any inflammation, but in certain cases can cause permanent vision difficulties.
More serious vision complications that can result from indoor tanning without wearing protective tanning goggles are cataracts. Cataracts are thin film over the eyes that is opaque instead of transparent, resulting in fogged vision. They typically cannot be treated in any way except by surgical removal.