What Are Strawberry Cheesecake Cupcakes?
Yesteryear's child may have dropped into dreams dancing with visions of sugarplums. The contemporary child, at least one fortunate enough to have tasted one, is more likely to fall asleep dreaming of strawberry cheesecake cupcakes. This delectable confection represents the perfect marriage between creamy, strawberry-studded cheesecake and the muffiny convenience of a handheld cupcake.
Creative cooks love to experiment, and that means that there are a number of variations on strawberry cheesecake cupcakes. Some create the cupcake batter from scratch, while others use a mix. Cooks in a hurry might rely upon a jar of strawberry jam, while those with more time create the cheesecake center using fresh strawberries.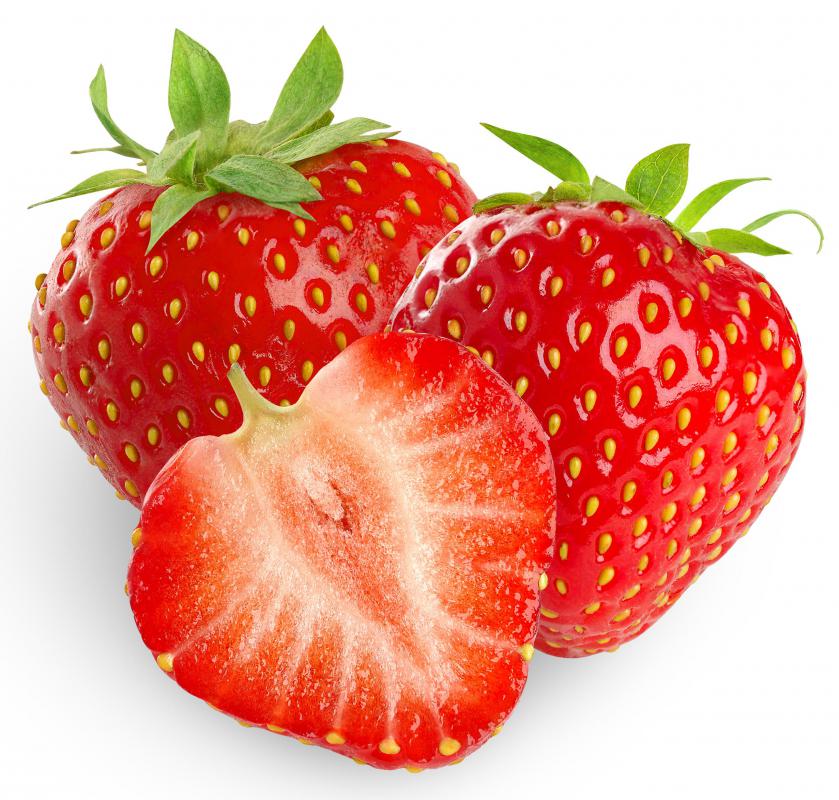 A basic recipe for strawberry cheesecake cupcakes recreates the cheesecake's crust by using crushed graham crackers. The crushed crackers, once they are mixed with melted butter and sugar, line the cupcake tin or paper liners. It's necessary to use a lot of butter to make graham cracker crumbs that are sticky enough to cling to the sides. The butter also helps them to brown up nicely and adds a nice, rich crunch of flavor to the finished cupcake.
The easiest version of strawberry cheesecake cupcakes cuts corners with a boxed strawberry cake mix. Adding a dollop or two of strawberry jam together with cream cheese makes a dense, richly flavored batter. This cupcake can be lined with graham cracker crust, but it can also skip that step as well.
Some strawberry cheesecake cupcakes combine sour cream and strawberries with cake batter composed of flour, sugar, and egg whites along with baking powder and salt to help the batter rise. This is another easy approach to making these cupcakes because it uses fewer mixing bowls and eliminates steps that other recipes require. The results are still yummy, and the strawberries tinge the cupcakes a delightful, sweet pink.
Cooks with a tad more time or the desire to enhance the basic recipe with a creamy cheesecake surprise in the tummy of each cupcake have other options. After mixing the cake batter, either from a box or from individual ingredients, the cook whips up a cheesecake filling. Cream cheese, fresh strawberries, confectioner's sugar or strawberry jam, and a bit of sour cream are really all it takes. If the resulting filling seems too dry, a splash of cream or milk does the trick.
The cook's next step involves filling each muffin tin or liner to the halfway point with batter. A thumb-sized drop of filling dropped into the center of each cupcake is how to create strawberry cheesecake cupcakes with creamy surprises in the centers. The final step simply requires adding batter to the top of each cupcake and baking until they are golden and pink.