What are Some Different Types of Fiberglass Doors?
Fiberglass is a wonderful choice for both interior and exterior doors because it is low-maintenance and resists denting and scratches. While fiberglass is a popular option because it is strong, it is also an attractive choice. Fiberglass doors are available with a very attractive wood-like grain. In fact, many people looking for a traditional style door choose fiberglass.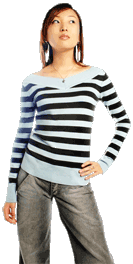 Fiberglass doors are resistant to mold and rust and will not deteriorate. While exterior fiberglass doors can be painted, it is not necessary to paint them for protection. These doors also make an excellent choice for exterior doors because they will not swell or warp in response to changes in the temperature. Wooden doors will often become difficult to shut or lock in the summer as moisture and heat enter the wood. With fiberglass, you can enjoy the look of wood without the disadvantages.
Exterior fiberglass doors are popular for both the main entry door of the home, as well as the patio door. If you are looking for an impressive entry door with sidelights and a transom, don't think that this is something that you will have to give up by choosing fiberglass. Fiberglass entry doors allow the option of all types of windows, sidelights and transoms, just like the more traditional wood.
Using fiberglass for your patio door allows you to have a strong and sturdy door that provides a full view of your yard. Whether your patio door swings or slides open, a fiberglass door will provide smooth operation for many years to come. In fact, one of the most common reason for choosing fiberglass doors is because they are remarkably trouble- and maintenance-free.
Fiberglass doors make a nice choice for interior doors as well. Again, the wood grain appearance of the fiberglass doors makes it an attractive choice for the interior of the home. Most people that choose fiberglass for interior doors will paint them, to coordinate with the walls or trim of the home. Fiberglass is not as popular as wood for interior doors. Interior doors are not exposed to the weather, so the additional cost of fiberglass is often not deemed worth the advantages.