What are Same Day Dentures?
Same day dentures are dentures that are fitted into the mouth on the same day as a set of tooth extractions. They are also known as one day, immediate, or temporary dentures. The patient uses the dentures while the mouth heals from the extractions and later receives a new denture or has the original dentures relined. Receiving same day dentures can be costly, but there are a number of advantages for the patient.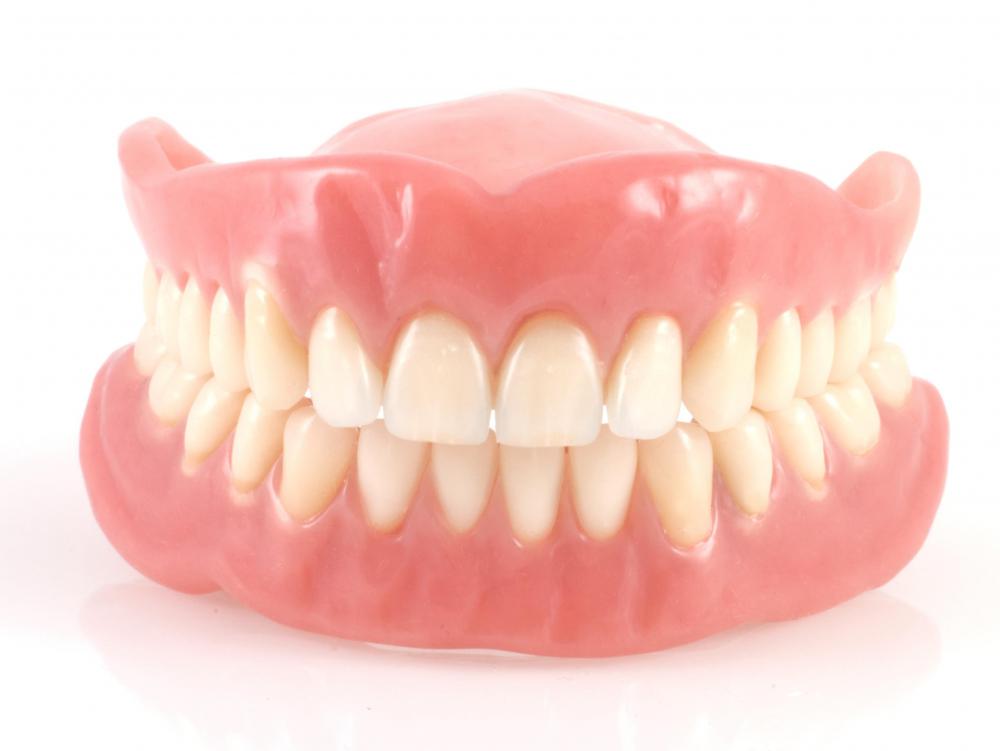 In this particular instance, "same day" is a bit of a misnomer. The dentures are not fabricated in a single day. Instead, the patient has an appointment before the extractions so that a series of measurements can be taken and the patient can pick the style of denture desired. A lab makes the dentures, with any special features recommended by the dentist, such as a surgical stent, and then ships them to the oral surgeon who will be performing the extractions.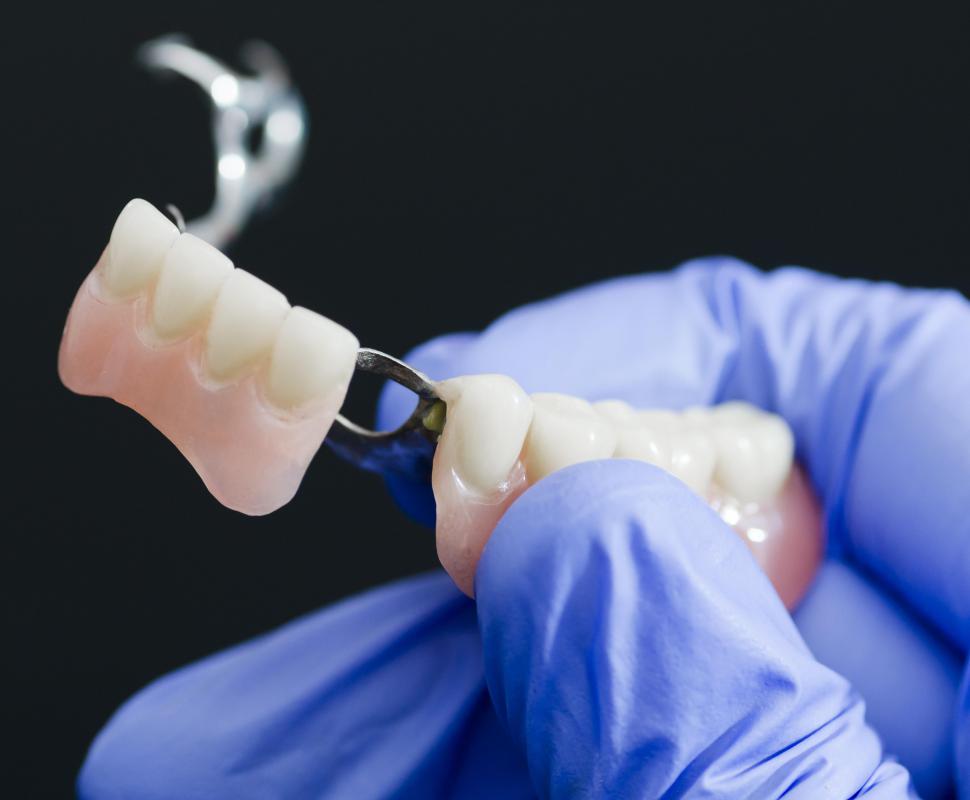 On the day of the extractions, the teeth in question are removed and the denture is fitted into place immediately. Swelling and bleeding are reduced with the dentures, and the support provided to the jaw also helps to prevent bone resorption, where part of the jaw is reabsorbed into the body. Resorption can cause the patient's appearance to change and may also lead to discomfort.
There are a number of advantages to same day dentures. Patients who receive same day dentures do not need to have extractions, spend several weeks waiting for them to heal, and then get fitted for a denture. They will not need to learn to talk without a denture in, and they can eat a variety of foods that are normally unavailable immediately after an extraction. Some people also feel socially awkward after extractions and appreciate being able to wear a denture immediately.
The disadvantage is that as the jaw heals, the patient will need a series of appointments to check the fit of the dentures. The dentures may need to be relined for comfort. Over time, as the jaw remodels in the wake of the extractions, the dentures will not fit as snugly. Eventually, they will be so loose that the patient cannot wear them comfortably. New dentures will need to be fitted or the dentist may be able to reline the dental appliance so that it fits properly.
Not all patients are candidates for same day dentures. If a dentist thinks they would be a good choice for a patient, the option can be discussed. Patients should be aware that these dentures tend to be more expensive.