What are Rainwater Collection Systems?
Rainwater collection systems store excess storm water in tanks or barrels for later use. Most systems are designed to run water through pipes from the roofs of houses into under- or above-ground water storage units. Stored water may be used later during drought seasons to water gardens and vegetation, or if the water is treated properly, it may be used for drinking and regular household use. Roof catchment systems are the most common type of residential rainwater collection systems, but they do tend to vary in design and use.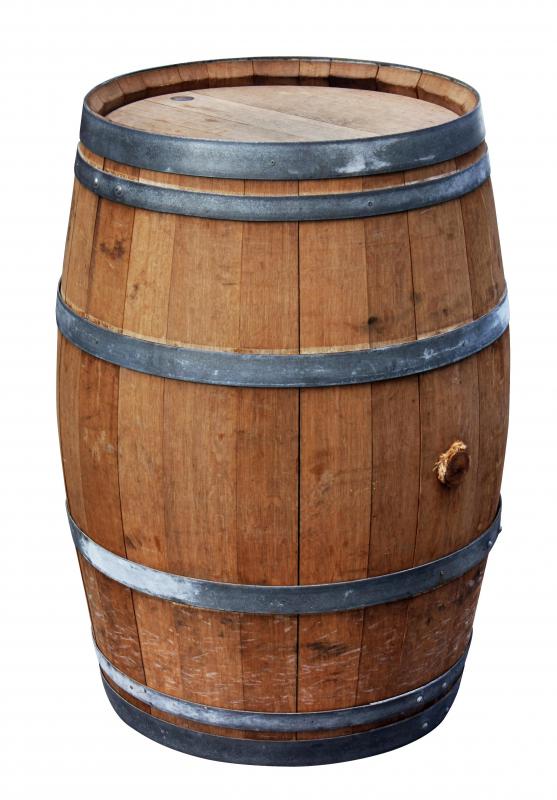 The most simply constructed roof catchment system typically consists of a pipe that runs from the roof gutter into a large drum placed on the side of a house. Once the drum has been filled, it can be stored for later use and another empty drum may be attached to the gutter pipe. This method generally provides more than enough water for those who are only using rainwater for outdoor watering and gardening.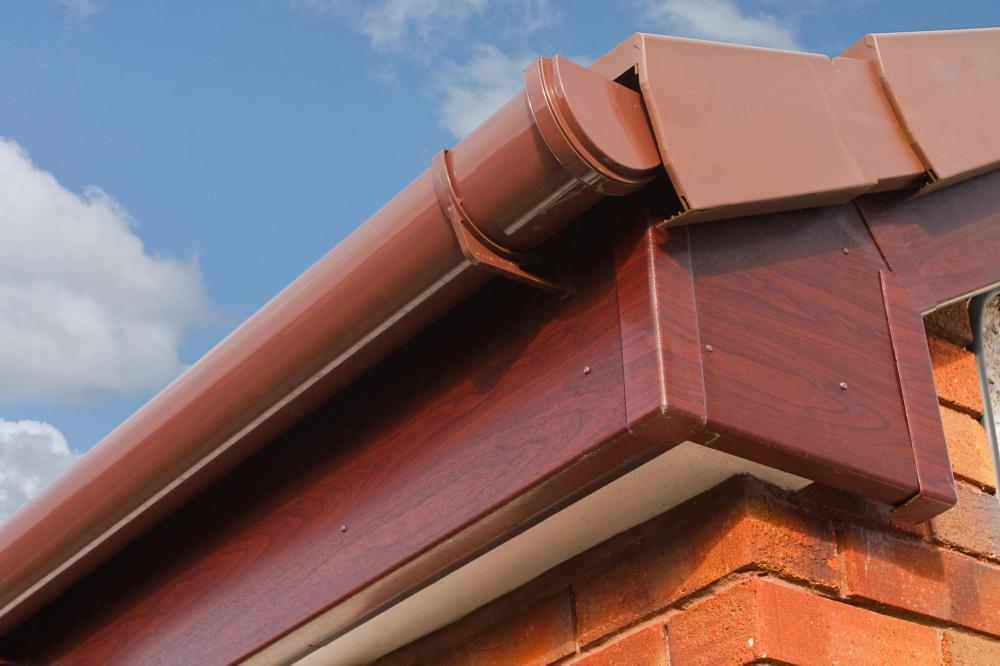 Those using rainwater collection systems for household needs, such as drinking and showering, will typically need a slightly more elaborate system. Above-ground collection systems with higher capacities typically operate based on a roof catchment design. The water that runs from the gutter into the side barrel is usually stored in larger, run-off tanks. These tanks may contain water treatment systems that add chemicals to make the water safe for consumption.
Larger tanks may also be designed to link into well water systems, or they may serve as back-up systems during power failures. Elaborate, above-ground systems may take up a fair amount of space in the average residential yard, and they may not be the most aesthetically pleasing addition to a home. These systems are generally easier to repair than their underground counter-parts, which require a lot of digging in order to troubleshoot for malfunctions.
Underground rainwater collection systems tend to be more expensive in terms of installation and maintenance, but they are often built into the landscaping in a way that is aesthetically pleasing and conducive for practical home use. These systems originate with roof catchment, but the pipes run into ground storage tanks that treat and disperse water. Most areas will require a local permit to run water from an underground system directly into the home.
Rainwater collection systems have the potential to drastically lower the impact of droughts and water shortages by offering a sustainable and independent water source. These systems encourage awareness of resource usage and encourage conservation efforts. Some areas may also offer tax incentives to home owners who install rainwater collection systems.