What Are Motorized Awnings?
Motorized awnings are shade coverings that can be extended and retracted mechanically over an area. Unlike manual awnings, which are either fixed in place or operated by a hand wheel, motorized awnings are powered by electric motors. Motorized awnings can be purchased in a wide variety of different specifications and sizes to fit their diverse uses.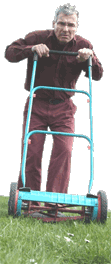 Homeowners might use awnings to shield a patio, deck or window area from excess heat, wind and sunlight. Retail businesses use awnings to shield shop windows from the bleaching effects of sunlight on merchandise, and restaurants and outdoor cafes use them to shade outdoor eating areas. Retractable awnings also can be used in public areas such as parks or municipal buildings. Smaller electric awning systems are sometimes used on recreational vehicles (RVs).
Although motorized awnings require a power source and usually are more expensive than manual awnings, they have several advantages. Motorized awnings, especially those used for private homes, can be less cumbersome than other options. They also can be more durable. Materials used in motorized awnings include highly weather-resistant fabric and a metal awning understructure or frame.
Sensors can be added to make the awning automatically retract under a high wind load or in stormy weather to avoid damage. Sun sensors and timers can also be added to further control when the awning extends and retracts. Motorized awnings might even contribute to energy savings; by shielding a home from excessive heat and cold, the awning can reduce the need for heating or air conditioning, thus reducing electricity bills.
Many motorized awning systems are equipped with remote control capability. This allows the user to operate the system from either indoors or outdoors. Awnings of this type usually are controlled via radio frequency technology.
The drawbacks of motorized awnings include the high cost of purchase, installation and maintenance, along with the constant risk of electrical failure. If a power outage occurs or the awning motor breaks down, the system generally cannot be operated manually. Extending the lifespan of the awning system requires regular maintenance and might not be cost effective for some owners.
Mechanical failure is also a risk. Some motorized awnings have been recalled because of a problem with the power cords. When operated manually, the motor power cable of these awnings could be severed, creating an electrical shock hazard.