What Are Different Types of Anchovy Pasta?
Anchovy pasta is basically any shape or size of pasta that has anchovy-infused olive oil poured on top. From there, all sorts of varieties of food items can be added to the dish, making it as varied as the cook's imagination. The ingredients often used are whatever is available in the pantry at that time, making the anchovy pasta dish an easy lunch or dinner the home cook can fall back on in a hurry.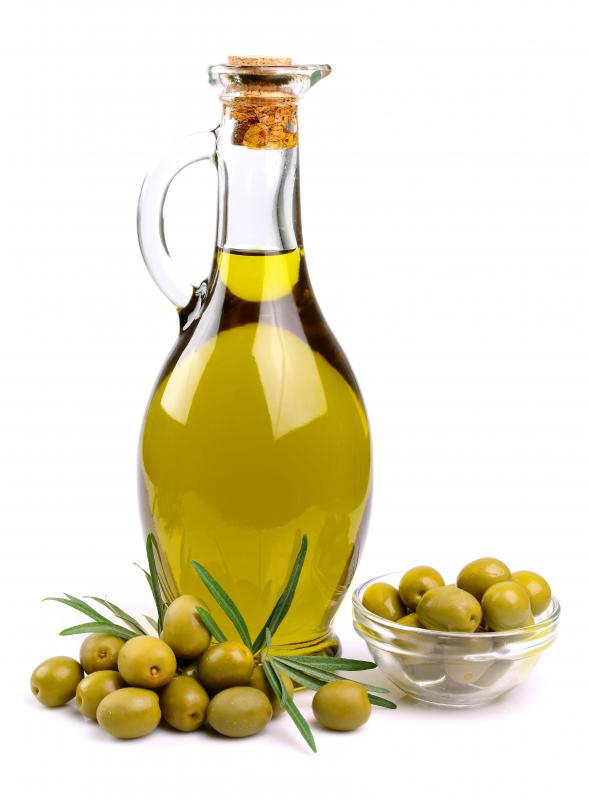 Cooking with anchovies is a popular way to add salty flavor to a pasta dish without the high prices that fresh fish usually brings. The anchovies are cut and smashed into a paste, then added to olive oil to make a flavored olive oil for the pasta. Anchovy pasta doesn't impart the flavor of the anchovy. As the olive oil is heated, the anchovies melt into the oil, adding flavor while thickening it slightly.
Fresh or canned tomatoes and onions can be added to the dish, creating a classic tomato and anchovy pasta dish. A shrimp, garlic and anchovy dish can be a way to add additional fish to the dish. Another interesting way to cook with anchovies is an Italian pasta dish with olive oil, anchovy, toasted bread crumbs, and a poached egg. This anchovy pasta dish is a twist on the classic pasta carbonara.
Although traditionally, anchovy fillets and garlic are added to spaghetti, different types of pasta can be an alternative to the usual long string of pasta. Vermicelli is a thin spaghetti, fusilli and spirali are twisted spirals, penne and ziti are short pieces of pasta with holes. Myriad pastas in various sizes and shapes are available to use with anchovy sauce. Penne regate is one type of anchovy dish prepared with penne, beans, butter, green beans, red pepper flakes, Parmesan cheese, and artichoke hearts in addition to the anchovy fillets.
Scallops or flounder fillets and chopped red and green peppers can add color and life to the anchovy pasta dish for another variation on this dish. Adding sauteed vegetables will provide color, flavor, and additional nutrition to the anchovy pasta dish. Some chefs will mix the anchovy-infused olive oil with rosemary and lemon juice in a food processor for another type of anchovy dish. Left over cooked chicken or turkey can turn the anchovy pasta dish into a hearty meal.