What Are Common Toxicity Symptoms?
Patients who have been exposed to a toxic or poisonous substance can exhibit a range of different symptoms. The types of toxicity symptoms seen will depend a great deal on the type of toxic substance the patient was exposed to, how much of it has entered the system, and how long the patient has been exposed. Many substances, even those that are helpful in small amounts, such as medications, can be toxic if a patient is exposed to too much of them. Patients who are concerned they may have been exposed to a toxic substance should call a poison control center or go to a hospital because exposure to many toxic substances can lead to death.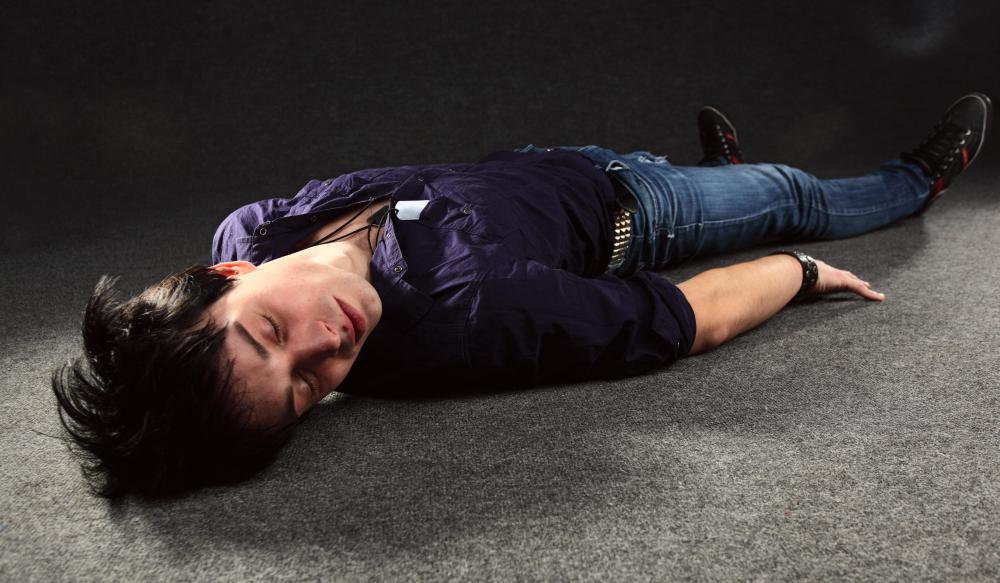 Whether toxicity symptoms are mild, moderate or severe, they should all be taken seriously. Many mild symptoms can be caused by a toxic substance to which the patient is frequently exposed, and these can cause irreversible damage to a patient's body over time. Moderate and severe symptoms can quickly worsen, leading to coma or death, so patients need to seek medical attention promptly if they have these types of toxicity symptoms.
Many toxicity symptoms are considered mild. Some of the most common of these include irritations on the patient's skin. A substance that is toxic when touched usually creates a localized rash or area of inflammation. A toxic substance that is inhaled or eaten may cause these symptoms to appear all over the body. Inhaled toxins can cause irritation and inflammation in the throat and lungs, leading to coughing or shortness of breath, or even more severe symptoms such as difficulty breathing or swallowing.
Moderately severe toxicity symptoms may be obvious, affecting a patient's neurological or digestive system, or more subtle, affecting organs such as the kidneys. These types of symptoms can be caused by long-term exposure to low levels of toxins or by a sudden exposure to a toxic substance, but all are serious and warrant immediate medical care. Gastrointestinal problems such as vomiting or diarrhea are commonly seen with exposure to toxic substances as are neurological problems that can affect a patient's control of voluntary muscles, making it difficult to walk or talk. Anemia and renal impairment are also commonly seen toxicity symptoms.
Severe toxicity symptoms require immediate medical intervention. These often include severe dizziness or confusion, seizures or loss of consciousness. Severe vomiting can also occur in patients who have been exposed to a large amount of a toxic substance.