What are Common Tooth Abscess Treatments?
A tooth abscess, also known as a dental abscess, usually needs to be removed either via surgery or through a dental procedure. Until the procedure can be performed, over-the-counter painkillers may be used as temporary tooth abscess treatments. Antibiotics are also sometimes used to prevent the spread of infection. In most cases, a dentist will use dental instruments to remove and drain the abscess. If standard dental procedures are not successful, surgery may be required to get rid of the abscess and any surrounding infected tissue.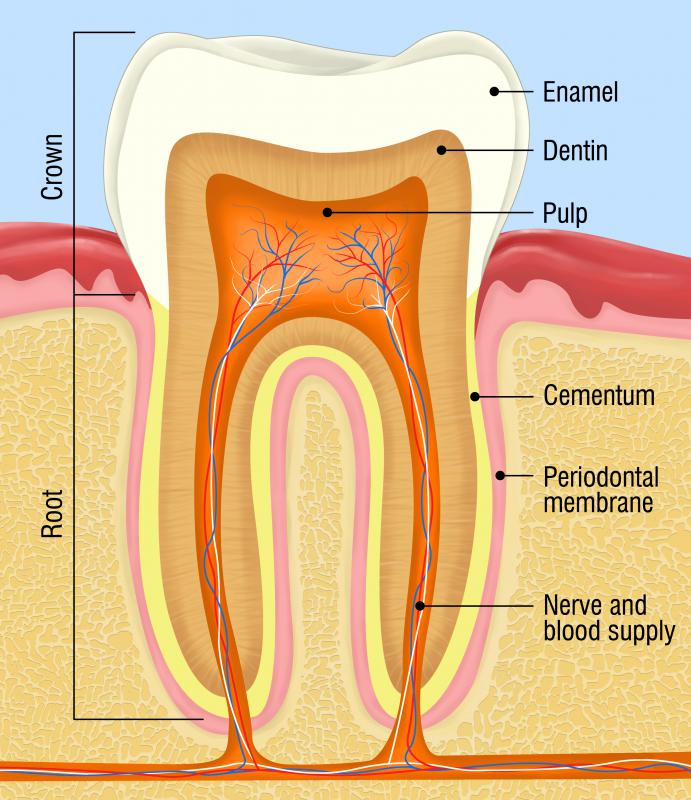 Tooth abscess treatments, to begin with, focus on dulling the pain until removal can take place. Painkillers and anti-inflammatory medicine, such as ibuprofen, are not able to cure the condition, but can provide some relief. Depending on the severity of the condition, stronger medications may be prescribed if the patient is in a lot of pain.
Antibiotics are another of the most common treatments for a tooth abscess. Not all cases will require antibiotics, however, and the drugs are most useful for preventing infection to the surrounding tissue rather than the tooth itself. This is because the drugs cannot penetrate the tooth easily.
The most important tooth abscess treatments involve removal of the abscess. Root canal filling treatment is used for some abscesses. To perform this treatment, a dentist drills into the tooth before removing the infectious pus inside. With this sort of treatment, antibiotics are usually not required. Usually, a filling is then inserted to help prevent infection.
Sometimes a tooth abscess only needs to be drained. If this is the case, then the dentist will drain the pus before cleaning the inside of the tooth. The surface of the tooth will then be smoothed to help it heal correctly.
Another of the most common tooth abscess treatments is surgery for removal of the entire tooth. Once the tooth has been removed, the area must be effectively cleaned so that infection doesn't reoccur. For this treatment, antibiotics are almost always prescribed. Usually, surgery is only required if the infection reoccurs after a previous dental procedure.
With all forms of treatments for a tooth abscess, it is essential that re-infection of the tooth doesn't occur. For this reason, finding an accomplished dentist with experience in abscess procedures is essential. A general doctor may be able to help the pain, but removal or drainage of the abscess is the only way to solve the problem.