Boy briefs are a specific type of women's underwear. These undergarments serve the same purpose as panties, but instead of being designed like standard panties, they are cut to go down the hip and resemble shorts. They have gained popularity as both an undergarment and as a piece of loungewear.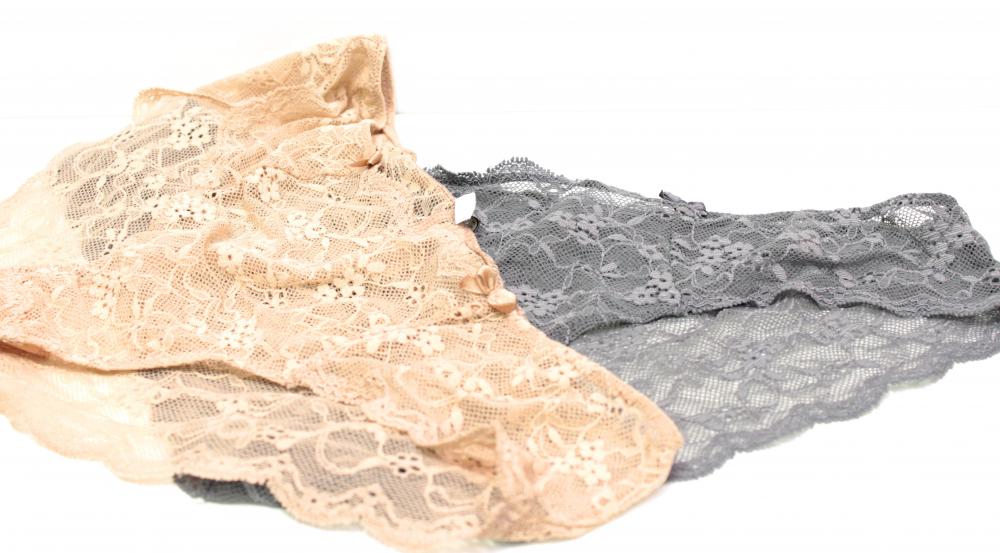 The emergence of this style of underwear is relatively new. However, many women have adopted the style and made boy briefs a very popular alternative to standard panties. Boy briefs typically can be found in mainstream department stores alongside traditional undergarments. They also can be made of the same materials.
The most common types of materials that the briefs are created from include cotton-spandex blends and lace. The briefs also can be made out of less customary types of fabric, such as wool. Briefs can be created using a wide variety of fabrics and designs. Many options exist, so the selection of a particular brief over another is highly dependent on preference.
It's been said that boy briefs take their cue from men's knit boxer shorts and traditional boxer shorts. The name "boy briefs" might have arisen from their smaller cut and tighter fit. While their name might suggest an unfeminine look or cut, the opposite might be true, as certain parts of the anatomy can be emphasized because of the cut lines.
Some boy briefs can fully cover the buttocks, but others can employ a thong-like design on the back of the briefs. Thong-backed boy briefs are not standard, and those interested in briefs of this sort will likely have to look specifically for them. Additionally, the cut of the briefs can draw the eye to the upper thigh area. Unlike with French knickers, this area is not covered by the briefs.
Many women choose to wear boy briefs because they find their design attractive, but there can also be a practical purpose for their usage. The briefs do not result in a visible panty line under most clothes. Many women find the briefs to be more comfortable than standard panties or their racy thong counterparts. These undergarments are modest enough to be adopted as loungewear when paired with a camisole or another thin undershirt.
Boy briefs have gained enough popularity to have acquired a few different names. They can be referred to as boy short panties, boyleg briefs, boys' cut, shorties, booty shorts or tap panties. The term also can be used describe bathing suit bottoms that resemble the undergarment version.