In Divorce, what is an Order to Show Cause?
Divorces can take a long time to be completed with final settlement agreements or orders of child custody, child or spousal support. Sometimes, waiting that long for a settlement agreement isn't feasible, and individuals may need emergency funds or rulings on child custody right away, especially when the divorce means a total change in their living or financial conditions. In many states in the US, one means of requesting emergency support without having to wait for court dates for a divorce to become finalized, is filing what is called an order to show cause, either with the divorce filing, with the response to the divorce, or separately from either of these.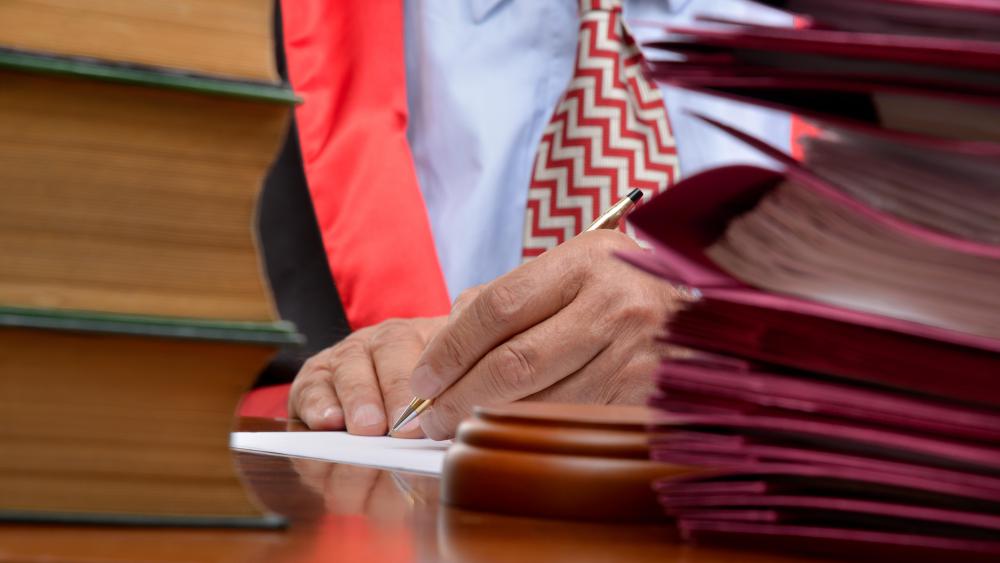 For instance, in California law, a husband might decide to leave his wife. This could significantly alter the wife's financial circumstances, which may mean that she is immediately short on money. Whether the husband or wife files for the divorce, the spouse who is in financial need may file an order to show cause in order to request an immediate determination of spousal support until a permanent arrangement is reached. In California, this may mean that the spouse filing the order, especially if she does not have the basic means of support, may receive up to 40% of her husband's earnings prior to the actual divorce case being heard. It also means that both husband and wife will appear in court to hear a judge's ruling on the matter.
In most cases, particularly in community property states, the order really doesn't have to do with fault or why the marriage ended. In fact, in California, no issue of fault can be considered in any case. The main thing is that the person filing the order is asking for a similar set of living circumstances to that which existed before the divorce filing. How much the person is given may be mitigated by several factors. If the person filing the order works, amount of support (40% in California) is reduced by one half of the filing person's total income. If a wife files the order and makes $1,000 US dollars (USD) per month, and the husband makes $2,000 USD, she'd be entitled to $800 USD of her husband's salary, minus half of what she makes. In this case, she'd get $300 USD on a monthly basis.
The court may take into consideration the spouse's ability to live on income that is reduced by an order to show cause, but primarily, the court evaluates the way in which a divorce or separation has altered the filing spouse's style of living. The person who files the order is generally entitled to more if her manner or style of living is significantly changed by the spouse leaving. It can also address requirements to continue health insurance through the working spouse's employer.
If a spouse fears that his or her spouse will attempt to remove a child out of state, this is another reason for filing an order to show cause. Decisions about physical custody of children or child support may need to be made long before the divorce can be finalized. Such an order could either create child support on a temporary basis or grant custody rights or refusals to one or both parties.