How does a Rental Eviction Work?
A rental eviction is the process of revoking the rental agreement of a tenant, causing him or her to vacate the residence before the initial terms agreed upon. The time for which the person must leave the residence is usually up to the person making the eviction. Generally, the owner of the dwelling will serve the tenant with an eviction notice filled with the specific reasons for the eviction. In most cases, a warning may be given before an eviction is made. However, there are some cases which may call for an eviction on the spot.
Typically, there is a series of steps which will lead to a rental eviction. Generally, an eviction will start with a warning being issued to the tenant. The warning will commonly address the issues the owner has with the tenant. He or she may give a date for the tenant to make corrections before more invasive steps are taken. If the tenant fails to adhere to the warning and make the necessary changes, the next step is usually an eviction notice.
Often, a rental eviction occurs due to the lack of rent payment. When a person agrees to rent a place, he or she usually signs a rental agreement. The agreement will generally state the terms for which the tenant must abide by to remain in the dwelling. Generally, the first matter of business addressed in the agreement is the rental fee which must be paid by the tenant on a schedule determined by the owner. If the person continuously fails to pay the rent, he or she may be faced with an eviction.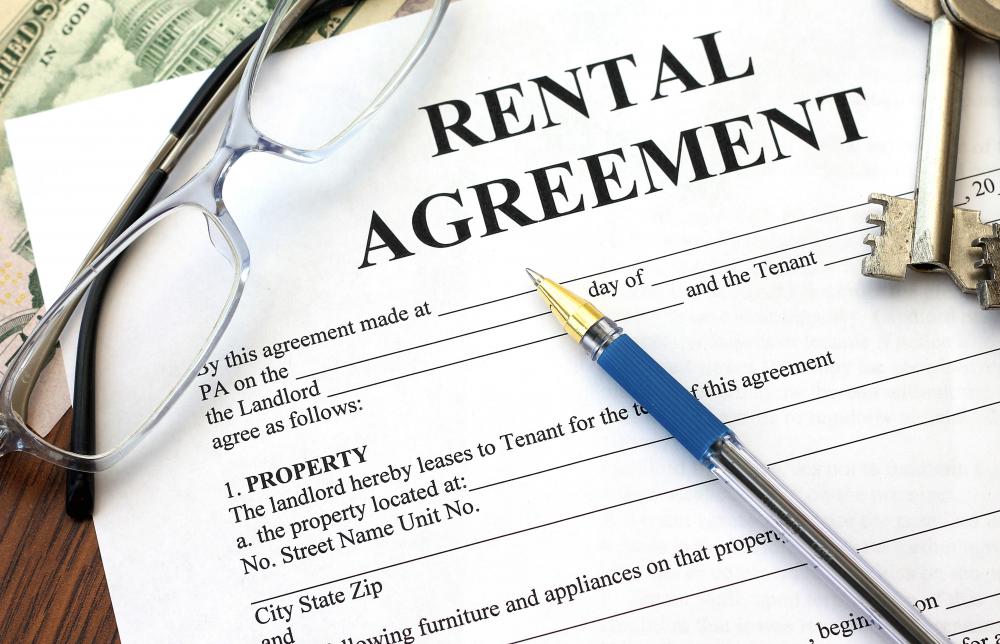 In many cases, an officer of the law will deliver a rental eviction letter. If done in this manner, the letter is usually hand delivered to the renter and he or she may be required to sign for it. This will generally serve as proof the letter was received by the appropriate individual. Individuals living in an apartment may receive an apartment eviction letter personally from the landlord. Usually, the letter will inform the tenant of the reason he or she is being evicted, the date for which the premises must be vacated, and if whether or not any security deposits will be reimbursed.
Sometimes, this action will be contested by the tenant. For this reason, an individual seeking to serve a rental eviction notice should be familiar with real estate law. In many cases, an eviction may have to meet certain conditions for it to have legal standings. This may be important should the proceedings lead to an eviction lawsuit. It is generally a good idea for an individual interested in becoming a renter to be knowledgeable of tenant rights, should the event arise where he or she is faced with an eviction.