How do I get Human Resources Certification?
There are three steps required to get human resources certification: post-secondary education, human resource department experience, and successful completion of the certification examination. Human resources is a broad term used to cover all aspects of payroll, hiring, firing, and managing staff. The successful management of people and their skills is critical to the long-term survival and success of any company or institution.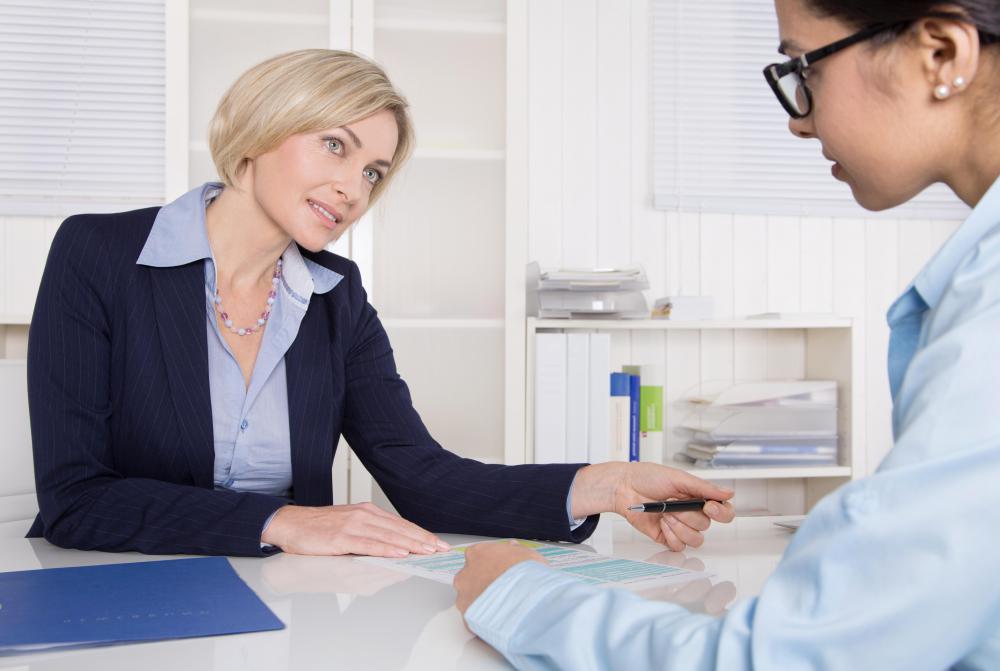 People who want to get human resources certification have usually been working in human resources departments for several years and enjoy working with people. Human resources certification is available from several agencies. The HR Certification Institute® (HRCI®) is one of the most widely accepted and has been granted accreditation by the National Commission for Certifying Agencies® (NCCA®). There are four different types of certificates available from the HRCI®, ranging from Professional in Human Resources® (PHR®) to Global Professional in Human Resources® (GPHR®).
The first step toward getting a human resources certification is to complete a post-secondary education program. Candidates can have a degree in business, management, or a general bachelor of arts (BA) degree from an accredited university or college. Alternatively, some certification agencies allow candidates with a high school diploma to complete the training program, but they must have at least seven years' experience as a human resources manager to qualify.
There is a minimum amount of human resources experience required before you are eligible to write the human resources certification examination, which varies, depending on your academic credentials. The work experience must be independently verifiable and completed under the supervision of a certified human resources professional. Most candidates complete this experience requirement in two phases. The first phase is through a job placement or internship program arrange by their school. The second phase is after graduation, when they have obtained their first job in a human resources office.
The human resources certification examination is three hours in length and a combination of computerized multiple choice and essay type questions. There are a wide range of independent associations and schools that offer exam preparation classes. These courses cannot guarantee a specific mark, but may be able to help you focus and prepare to answer the types of questions presented.
Upon successful completion of the human resources certification, candidates are able to apply for positions with a wide range of employers. Many large companies will not hire candidates until they have become certified. It is important to note that certification will not result in a higher salary immediately, but will make more opportunities available as your career progresses.