How do I get Around in San Francisco?
San Francisco, California, is a popular tourist destination with over 15 million visitors in 2005 in addition to the city's population of almost 800,000 people. Like many California cities, San Francisco is poorly equipped to handle the volume of vehicle traffic that this type of influx represents, and visitors and citizens alike are strongly encouraged to take public transit. For visitors, taking public transit in a foreign city can be intimidating, especially in a region with as many transit options as San Francisco. San Francisco places a high value on public transit, and many informative and helpful city employees are available to assist visitors in choosing the best public transit option. While intimidating at first, San Francisco's transit system is relatively easy to navigate, and assistance is usually readily granted if requested.
San Francisco has several main public transit options starting with the San Francisco Municipal Railroad, or MUNI, which manages the bus system, part of the below ground railway, and the cable cars. In addition, San Francisco is part of the Bay Area Rapid Transit (BART) system, a series of high speed trains covering San Francisco and the East Bay Area. San Francisco is also covered by the Golden Gate Transit System, which provides transit to the Northern arts of the Bay Area via bus and ferry service, as well as Cal Train, which provides high-speed service to San Jose. San Francisco has many large taxi companies as well. Visitors may want to consider purchasing passes for one or more of these systems;MUNI offers a wide variety of passes ranging from one day to one month which allow free access to MUNI and some other transit services.
When flying into San Francisco, visitors arrive at San Francisco International Airport, right outside the city of San Francisco, which provides a wide variety of transit connections including bus and BART service. Drivers can approach the city from a number of directions, and it is strongly recommended that cars be safely parked and left for the duration of the trip, given the relatively inexpensive and hassle free public transit system. Car rental is also available at the airport, and most car rental agencies will provide a map to assist with navigation. Due to constant expansion and state mandated earthquake retrofitting, however, those maps may be out of date;it is an excellent idea to consult the desk agent for precise directions. When driving in San Francisco, be sure to set your parking brake and curb your wheels, assuming you can find parking.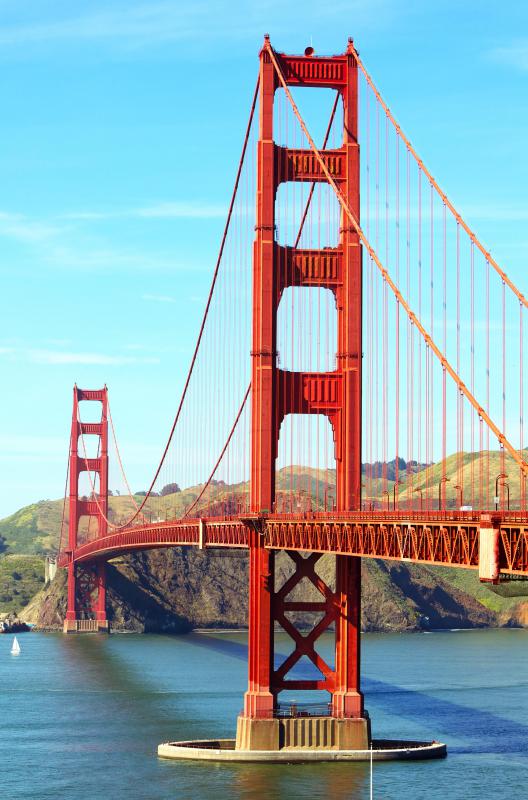 At seven square miles, San Francisco is potentially a walkable city, although the distinctive hills tend to make this an athletic challenge. Luckily for visitors, most of San Francisco's major attractions are along the BART and MUNI underground lines, allowing visitors to travel from a hotel at Union Square to the Zoo, for example. Within walking distance of the Union Square hotel area there are a variety of museums and other attractions as well, including Chinatown, the Museum of Modern Art, the Asian Art Museum, and the Embarcadero.
When taking public transit, there are a variety of easily searchable websites which travelers can use to map out routes. In addition, MUNI bus stops with comprehensive system maps are found all over the City, and most buses come every 15 minutes throughout the day. MUNI drivers are very knowledgeable, and will assist visitors in getting off at the right stop or finding the correct bus to transfer to. MUNI also offers limited cable and streetcar service to a variety of locations, although visitors should be aware that cable cars require additional fares.
When leaving San Francisco for the East Bay, the most rapid solution is to take BART, which has a trans-bay route which will connect visitors to various points along with East Bay, including Richmond, Berkeley, Oakland, and Fremont. If traveling south, most visitors take the Cal Train, while northbound visitors can take a variety of ferries which leave from the Embarcadero daily, or connect with a variety of northbound bus services at the Transbay Terminal, located at 1st and Mission Streets in the Financial District.