How Do I Get a GI Fellowship?
A gastroenterology (GI) fellowship is a training program available to internal medicine or pediatric doctors, completion of which will allow physicians to practice as specialists in gastroenterology. Applicants for a GI fellowship must be licensed doctors who have completed part or all of a residency program in internal medicine or pediatrics. The application for the fellowship is filled out online and sent to fellowship programs; these programs can then invite selected candidates for interviews. After the interviews are finished, applicants and programs are matched by a computer program.
In order to get a GI fellowship, a number of educational experiences are required. Graduating high school, acquiring an undergraduate degree, finishing medical school, and completing at least one year of residency training in either pediatrics or internal medicine is mandatory. Doctors typically apply for a GI fellowship in the second or third year of their residency programs.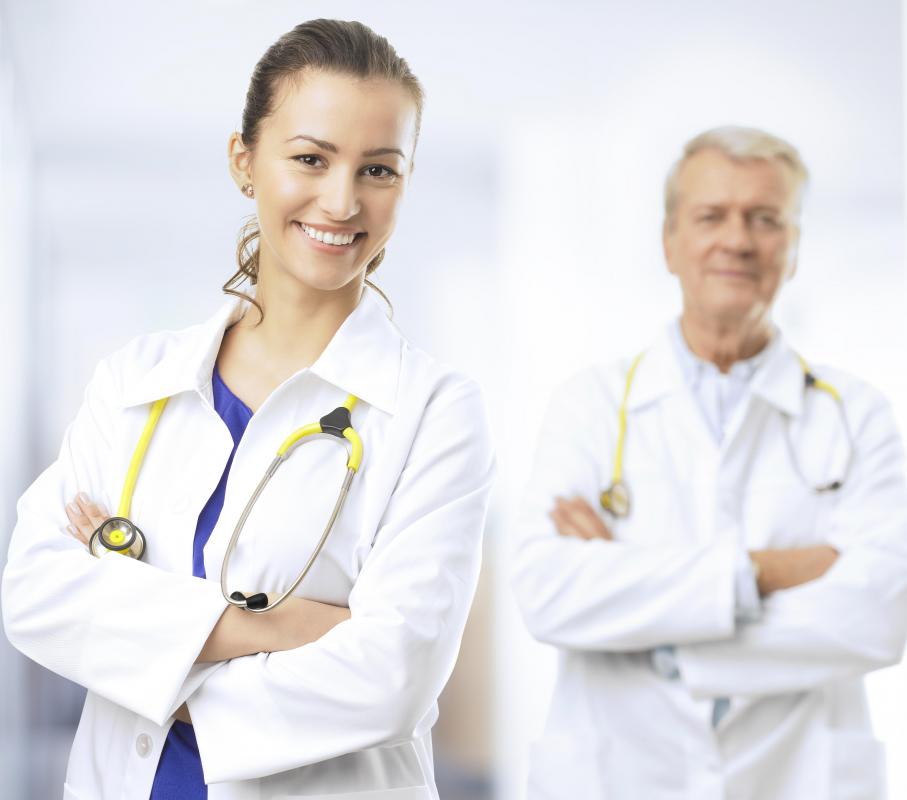 Doctors can apply for a GI fellowship through the Electronic Residency Application Service (ERAS®). This is an online program that allows doctors to develop an application and send it to whichever fellowship programs they are interested in attending. All information must be entered into the ERAS® program by December of the application year. Doctors sending their applications out in December will not start their fellowships for over a year and half; as an example, those sending in their applications in December of 2011 would start fellowships in July 2013.
Want to automatically save time and money month? Take a 2-minute quiz to find out how you can start saving up to $257/month.
The ERAS® application requires filling in information in a number of different categories. It provides a standardized way to include information typically found on the resume. Sections for educational experiences, work experiences, research publications, research projects, personal interests, volunteer experiences, and extracurricular activities are included. Applicants also must provide letters of recommendation from professors at their residency programs.
Invitations for interviews for a GI fellowship typically start arriving in January, and will continue to be sent out through March. The interview season lasts from approximately January to May. Applicants are usually responsible for paying for their own travel expenses in order to attend the interviews. Often the applicant will need to arrive at the location of the interview the evening before in order to attend a dinner with members currently in the fellowship program. The interview day typically includes interviews with at least three faculty members, and also includes tours of the facilities.
After the applicant attends the interviews, he or she uses the National Resident Matching Program (NRMP)® to rank which programs he or she would like to attend. The GI fellowship programs will also make a ranked list of which applicants they would like to hire. Both sets of lists are entered online, and the NRMP® uses a computer algorithm to match programs with applicants. The results of the match are published in June.