How Do I Design a Profit Model?
A profit model outlines how an enterprise will generate profits. When an entrepreneur prepares a business plan for a new enterprise, it is not enough to merely describe how customers are to receive added value and what strategy is to be used for sales and marketing. The business plan also must include a profit model that looks in detail at the pricing of the products and services, computes earnings and compares them with costs incurred. The profit model must include computations that are realistic enough to persuade investors and lenders to support the enterprise. The profit forecast must be based on realistic assumptions that are backed up by research and evidence.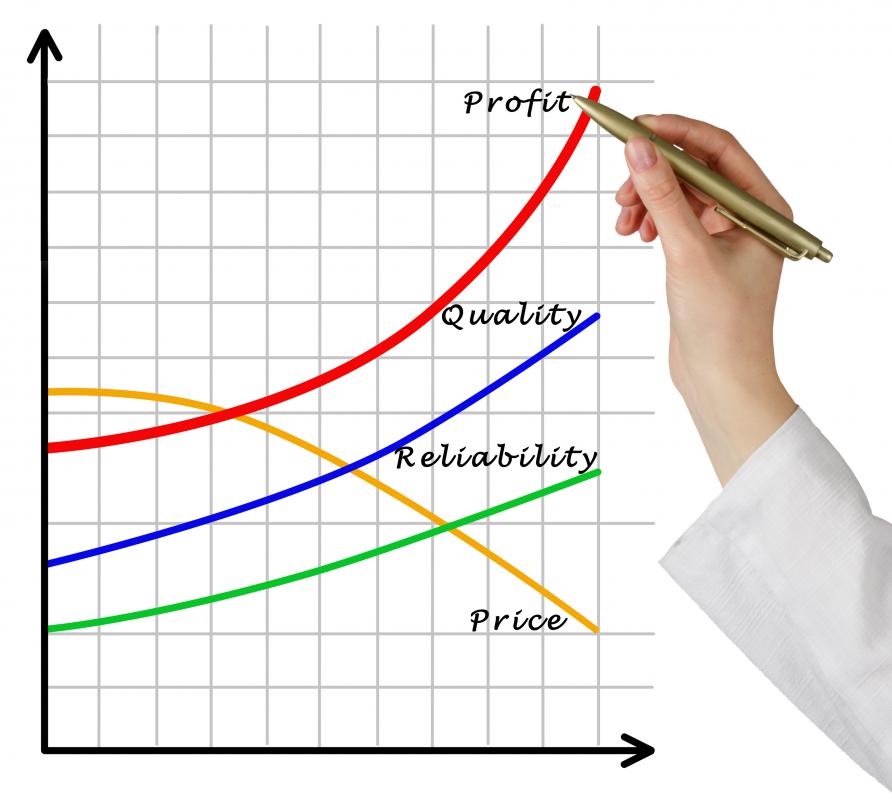 The value proposition that is part of the business plan will show investors and lenders how the business intends to bring in earnings. For example, an Internet enterprise may be selling products online, receiving revenue for advertising products of third parties or charging a subscription for an online information service. This information may be combined with details of the pricing strategy and estimated customer numbers to arrive at estimated earnings. To arrive at a viable profit model, the enterprise must go further and present a realistic estimate of the costs and overhead expenses that will be involved in earning the revenue from customers.
Drawing up a realistic profit model is a useful exercise, not only to help raise funds from investors and lenders but also to help the entrepreneur plan for the opening years of the business. If the enterprise is making a profit in the opening years, it should be in a position to generate enough cash to continue as a going concern. The liquidity position of the business also depends on the need for capital expenditure and the extent to which funding is available for this. In addition to the profit model, a separate cash flow forecast is required to ensure that cash is available to meet debts of the business as they fall due.
The profit model should demonstrate that earnings will be sufficient to cover costs and overhead expenses of the business. Some businesses may make losses in the opening years owing to the need to build up a customer base by appropriate marketing before the turnover has grown to a sufficient level to generate profits. In this case, the profit model would need to be backed up by estimated results for the opening years showing how soon the business will be able to break even or earn profits.
Want to automatically save time and money month? Take a 2-minute quiz to find out how you can start saving up to $257/month.